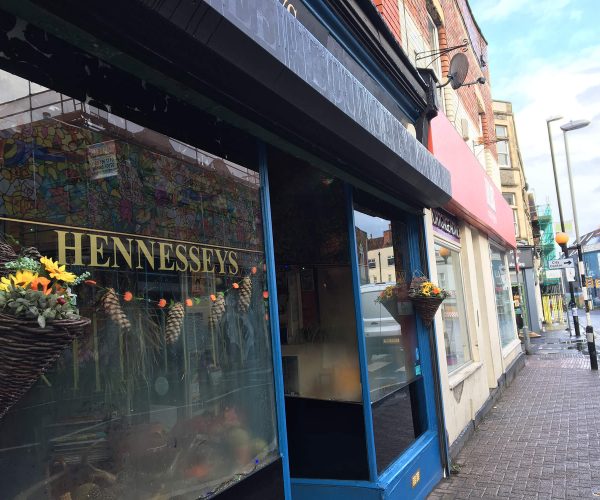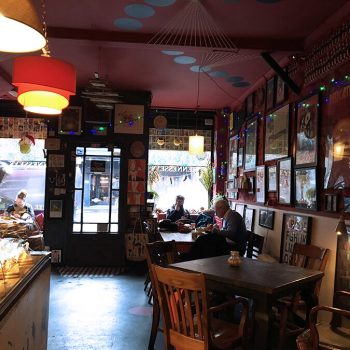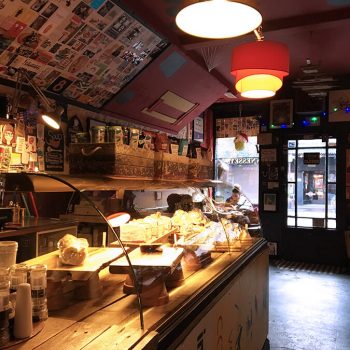 COVID-19 Notice

Please be aware, that due to COVID-19 some places could be operating with new restrictions and different opening times.

We recommend checking with the venue before you visit, thank you!
Hennesseys
Hennesseys is one of those places that I've heard whispers about – an excellent coffee shop with a very friendly owner loves who just loves dogs, but yet I had never seen it open until I walked down North Street on a sunny weekday lunchtime.
Walking into the mysterious Hennesseys, I loved it, the owner was probably one of the nicest men I had ever met, very welcoming and friendly, offering a choice of tea, coffee or freshly made sandwiches and cakes. The inside is different from the trendier cafes on North Street, with warm orange walls and art adorning the walls – but it feels very relaxed and chilled out, like you could stay in there for hours chatting with your friend and not worry about annoying anyone. He loves dogs and has water bowls for dogs in the cafe.
My sandwich was delicious and we will be back when we can! We would highly recommend if you're in the area and want somewhere a bit different to have coffee and relax in the cafe with your pup.
View this post on Instagram
Additional information
Address
Hennesseys
18 North Street
Southville
Bristol
BS3 1HW
Parking
On street pay & display parking
Paws for thought
Cash only
Pawfect partner
Leave a comment...
As this is a community website, please keep your comments helpful and positive, thanks!