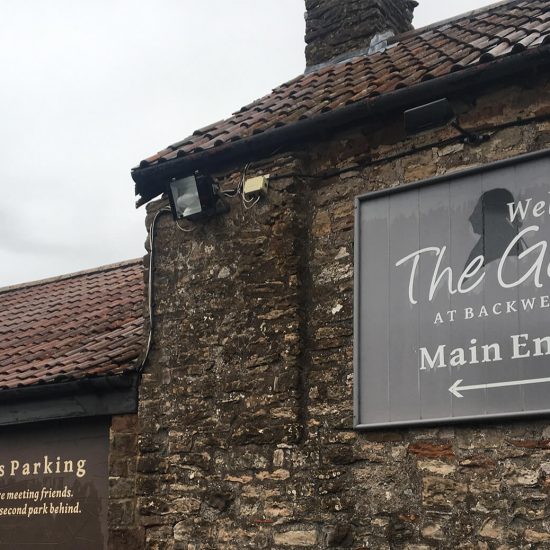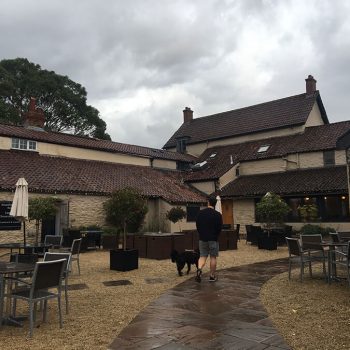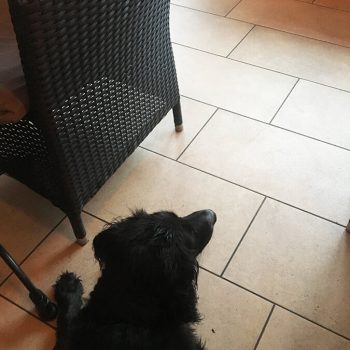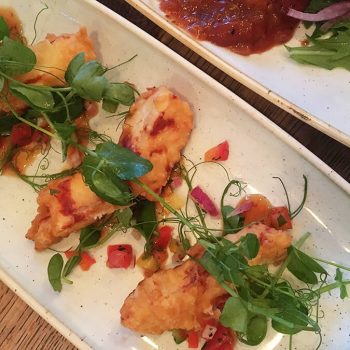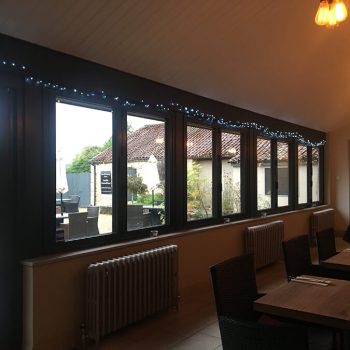 COVID-19 Notice

Please be aware, that due to COVID-19 some places could be operating with new restrictions and different opening times.

We recommend checking with the venue before you visit, thank you!
The George at Backwell
The George at Backwell is not just an ordinary local pub; the food is delicious, it's cosy, welcoming and most importantly, very dog friendly.
We stopped at The George after a chilled walk in the woodland of Bourton Combe, which is only a few minutes drive away. There is a good sized car park at the pub, so parking shouldn't be an issue. We walked around the back of the pub to get to the entrance and immediately it felt very welcoming. The garden has a good amount of seating areas, fairy lights and a wide path, we could imagine on a hot day it would be packed.
The inside of the pub is traditional but modern, combining newer furnishing with a rustic charm. Dogs are only allowed in the bar area inside, but there are a couple of different rooms to choose from; the room next to the bar, which is darker but cosier (and if you're lucky a seat next to the fire), or the room next to the garden, which has large windows and more space.
We were really impressed with the food at The George at Backwell, we ordered a couple of starters and a really crispy, thin pizza for mains. They serve real ales, good quality wines and soft drinks. Bella was very welcome at the pub, they had doggy treats on the bar and even brought out a fresh water bowl for her. The staff were very helpful and friendly and the pub had a great atmosphere.
We would really recommend The George at Backwell.
View this post on Instagram
Additional information
Address
The George at Backwell
125 Farleigh Road
Backwell
Bristol
BS48 3PG
Parking
Free car park at pub
Pawfect partner
Leave a comment...
As this is a community website, please keep your comments helpful and positive, thanks!