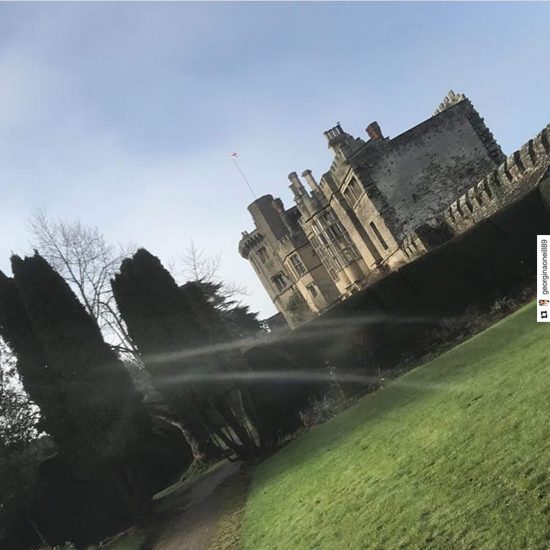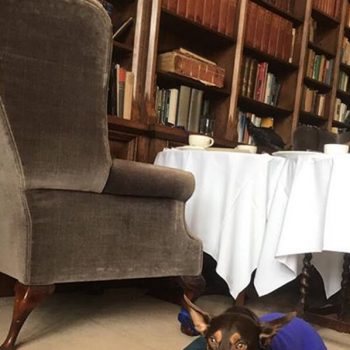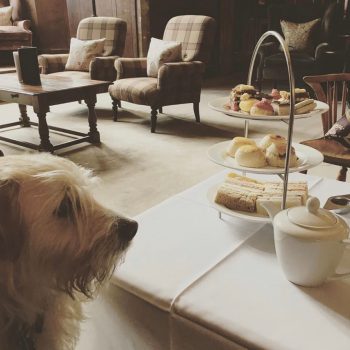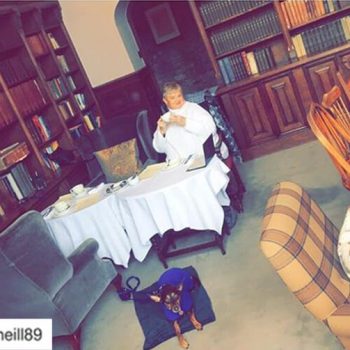 COVID-19 Notice

Please be aware, that due to COVID-19 some places could be operating with new restrictions and different opening times.

We recommend checking with the venue before you visit, thank you!
Thornbury Castle
Get directions
Thornbury Castle is not only a dog friendly hotel, it is also a fabulous place to stop for afternoon tea in splendid surroundings.
Well behaved dogs are welcome in Thornbury Castle, although they are not allowed in the restaurant, you can sit in the library or lounge with the same restaurant menu. They offer plenty of modern, internationally-inspired dishes, as well as some traditional favourites, and cater for different diets. All dishes on the lunch and dinner menu use only the finest and freshest ingredients, and are sourced locally.
Dogs are very welcome in Thornbury Castle, with glowing reviews online of how well their pups have been pampered. The staff even admit themselves that they are 'a little dog-mad'.
After enjoying your meal you can step into the grounds, where your pooch will have 14-acres of unspoiled grounds to explore. There is also a good walk from the castle into Thornbury, a large park and plenty of footpaths to explore in various directions.
View this post on Instagram
The history
'The manor of Thornbury dates back to the 10th century and the time of the Domesday Book. In a disastrous ancient love triangle, Brictric – one of the manor's earliest recorded owners – lost possession when he spurned the advances of Matilda of Flanders. Matilda later married William the Conqueror, who seized Thornbury, awarded it to his Queen and imprisoned her one time love.
Edward Stafford, Duke of Buckingham, built the castle during the reign of Henry VIII, though he wasn't able to enjoy it for long. After being betrayed to the king by a disgruntled servant, Stafford was arrested for high treason and executed on Tower Hill. Henry claimed the castle for himself, spending ten days here while on his honeymoon tour with Anne Boleyn. It remained royal property until the death of his daughter Mary I, when it was returned to the Duke's descendants.
For two centuries, the castle was unoccupied, falling into ruin. In the 1850s, it was saved and turned into a family home. Its more recent occupants have included the Howards, the Clifford family, Kenneth Bell MBE and the Baron and Baroness of Portlethen.'
Additional information
Address
Thornbury Castle Restaurant
Castle Street
Thornbury
Bristol
BS35 1HH
Parking
Free parking on site
Paws for thought
Children under 8 not allowed
Leave a comment...
As this is a community website, please keep your comments helpful and positive, thanks!