Dog friendly Cheddar Gorge
Cheddar is a picturesque village nestled into one of Britain's most spectacular natural landmarks, Cheddar Gorge, where limestone cliffs rise an impressive 450ft. Famous for the landscape, caves full of calcite formations, and the skeleton of 'Cheddar Man', the oldest, most complete skeleton in Britain at over 10,000 years old. Filled with walks with jaw-dropping views, dog friendly pubs and attractions, it's a perfect day out with your dog.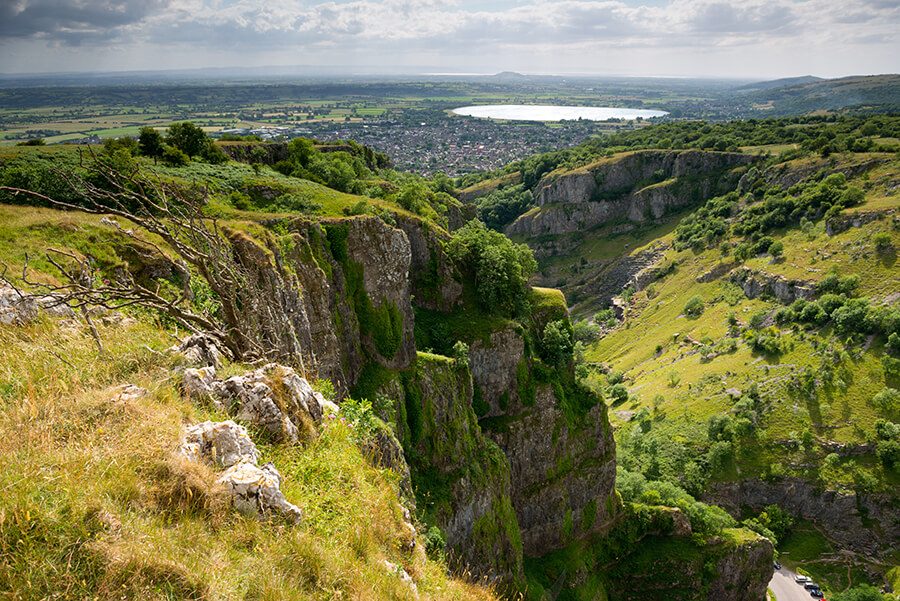 Don't miss
We highly recommend visiting Cheddar Paws Bakery, a cute boutique bakery for dogs, selling biscuits, pupcakes, doughnuts and ice cream. The owners are incredibly friendly, welcoming our dogs Brucie and Bella before we walked into the fenced cafe area, specially built so dogs can roam around freely and safely, whilst you relax with a cup of tea from their cafe.
Cheddar Paws Bakery is well prepared for you and your pup, with an Instagram frame, kissing booth and photo area. They also do takeaway if you want to save some treats for later.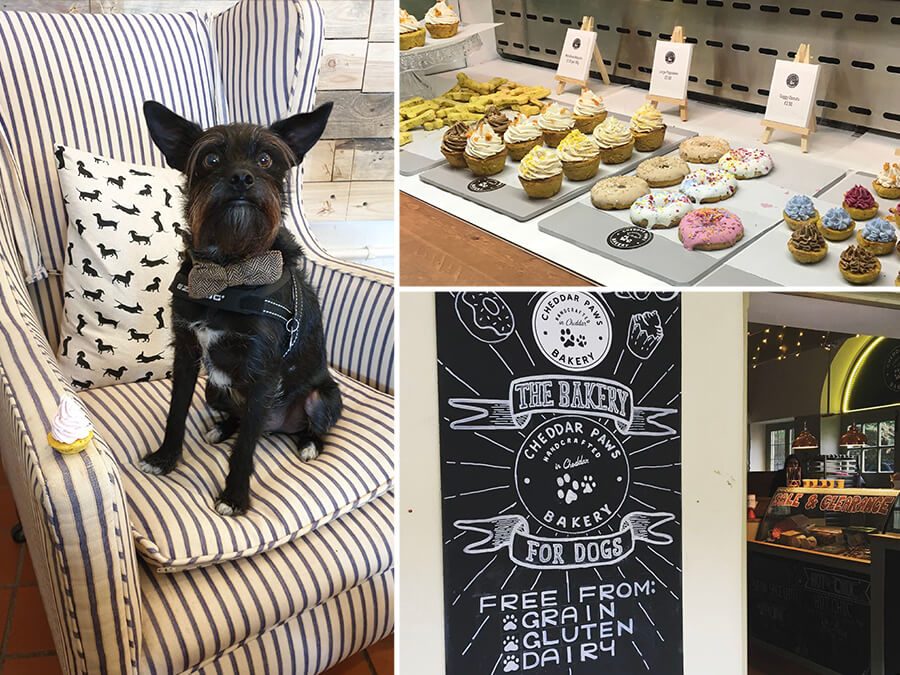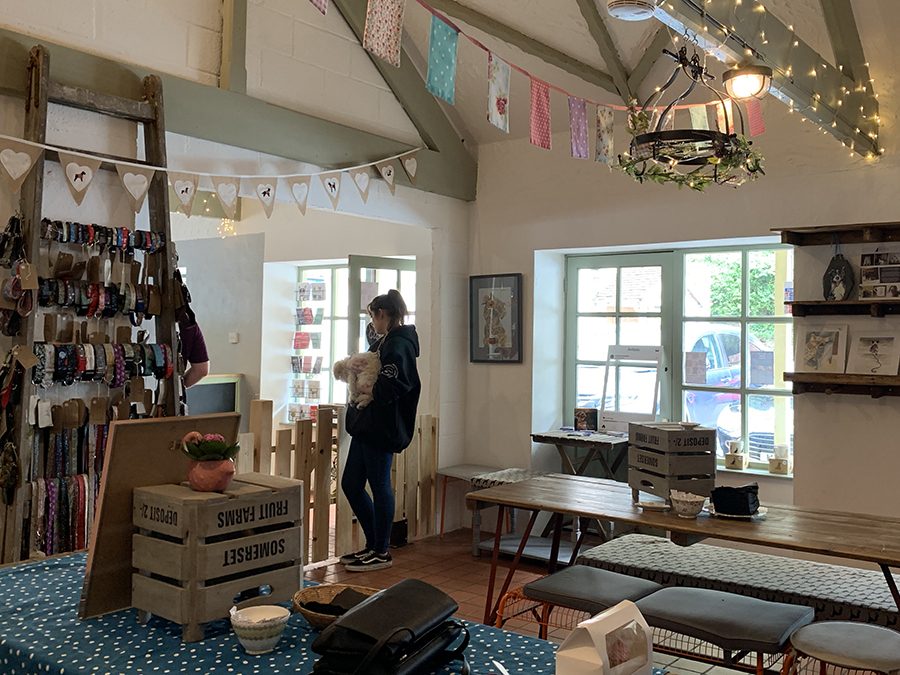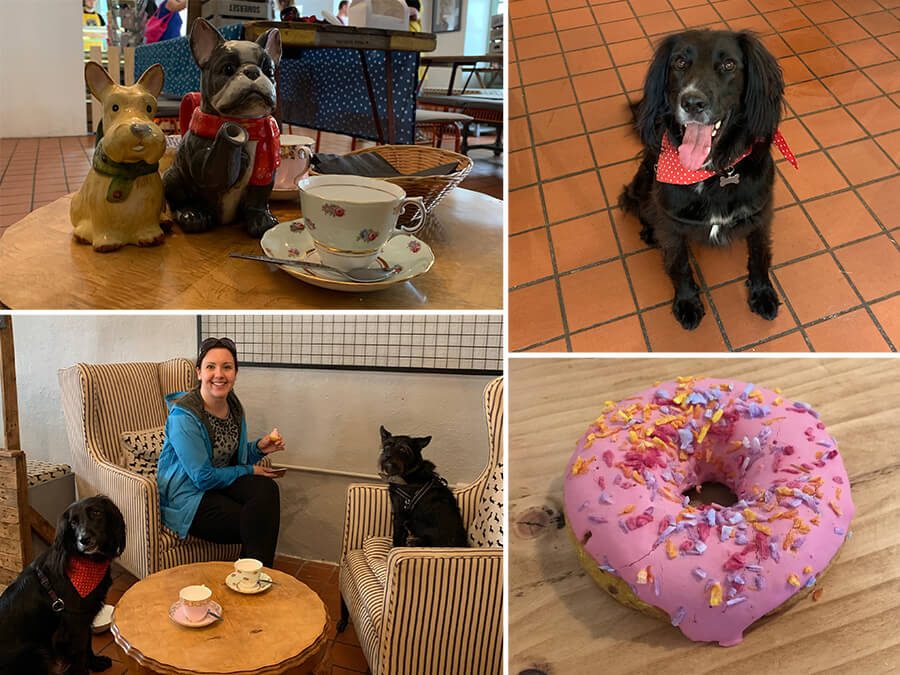 Dog friendly places to eat & drink
The White Hart is a great dog friendly pub right in the heart of Cheddar. The popularity of The White Hart isn't just with tourists, but with friendly locals too, especially during summertime when the extensive beer garden and play area provides an excellent setting to enjoy a meal and drinks.
Lion Rock Tea Rooms is a lovely tea room on the high street. Dogs are allowed inside and out, but on a sunny day, we highly recommend sitting in the sunny garden, where the cliffs tower above you, creating a rather picturesque place to eat your scones.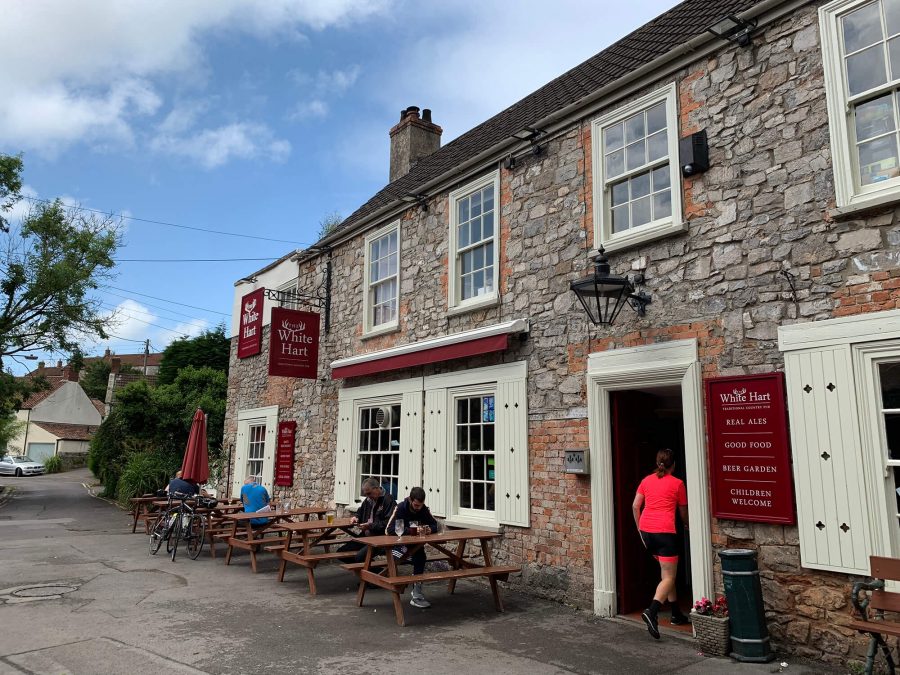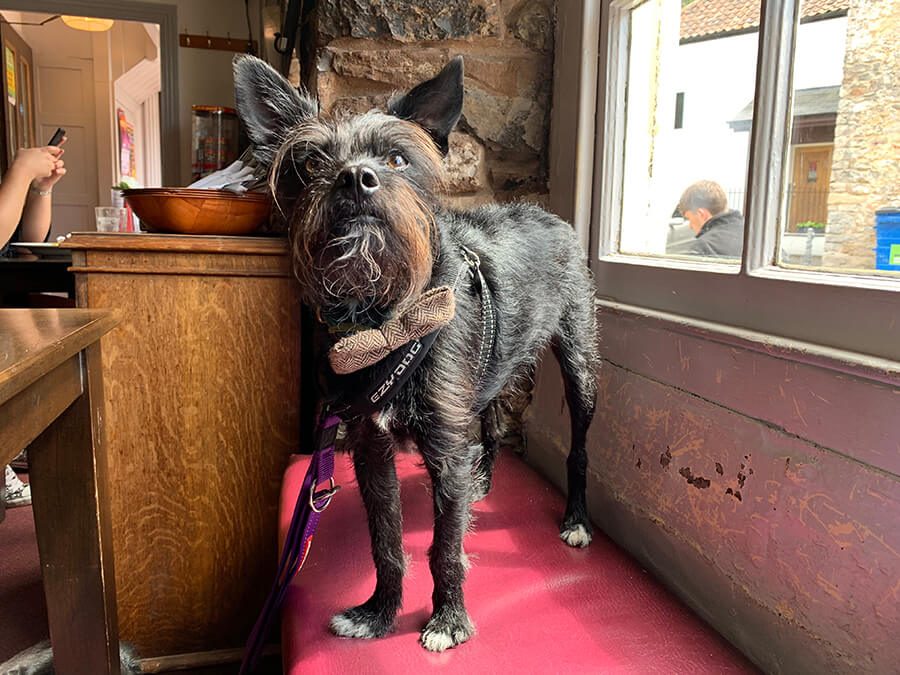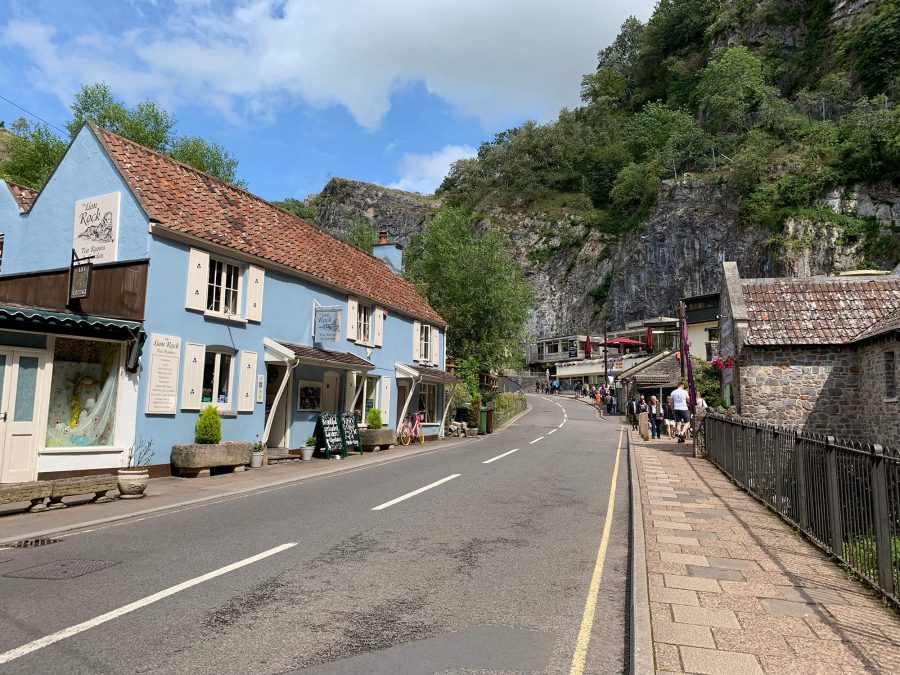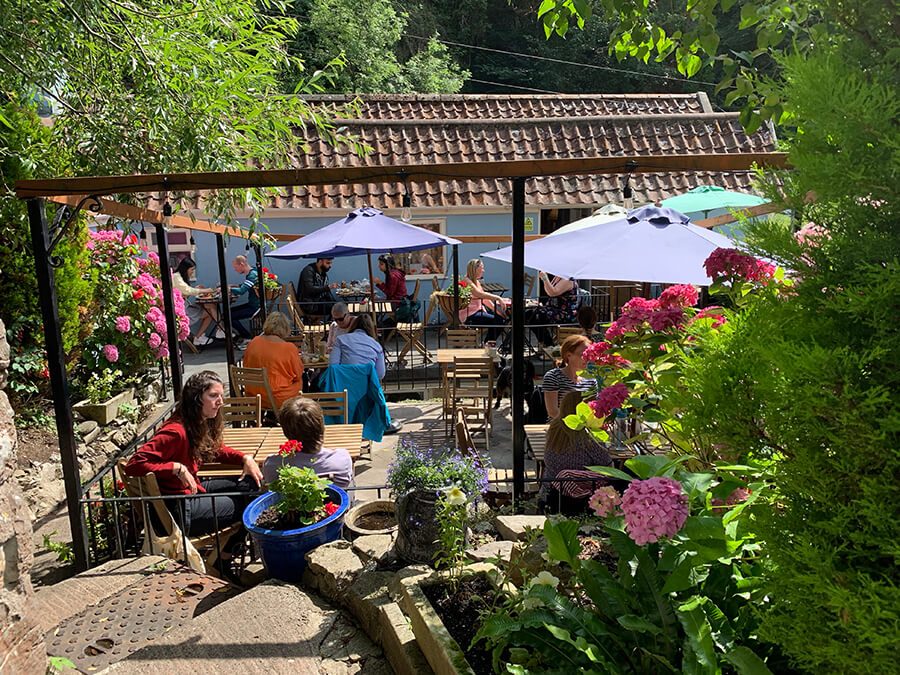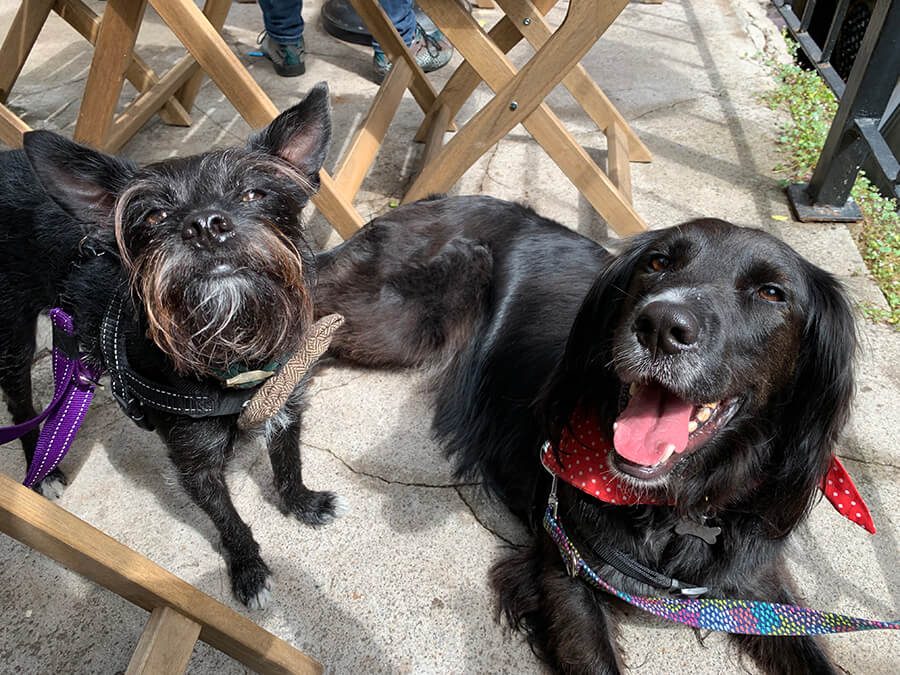 Dog friendly attractions
Cheddar Caves, famous for its spectacular calcite formations, cheese and the skeleton of 'Cheddar Man', is dog friendly and welcomes well-behaved dogs on leads in the caves. Discover the fascinating secrets about our prehistoric ancestors, see where cheese is matured in the dark caverns and take a step back in history.
Museum of Prehistory is included with your adult day ticket and is dog friendly! The museum tells the story of how our ancestors lived through a 40,000 year struggle for survival during the last Ice Age. Well worth a visit if you have time!
Jacobs Ladder & Lookout Tower. Be prepared for a steep climb! 274 steps make up Jacobs Ladder, with little break platforms on the way, before arriving at the Lookout Tower, where you will be rewarded with panoramic views. An adult day ticket will include Jacobs Ladder as part of the attractions, or alternatively, you can access just the Lookout Tower by walking along the public footpath from Lynch Lane.
View this post on Instagram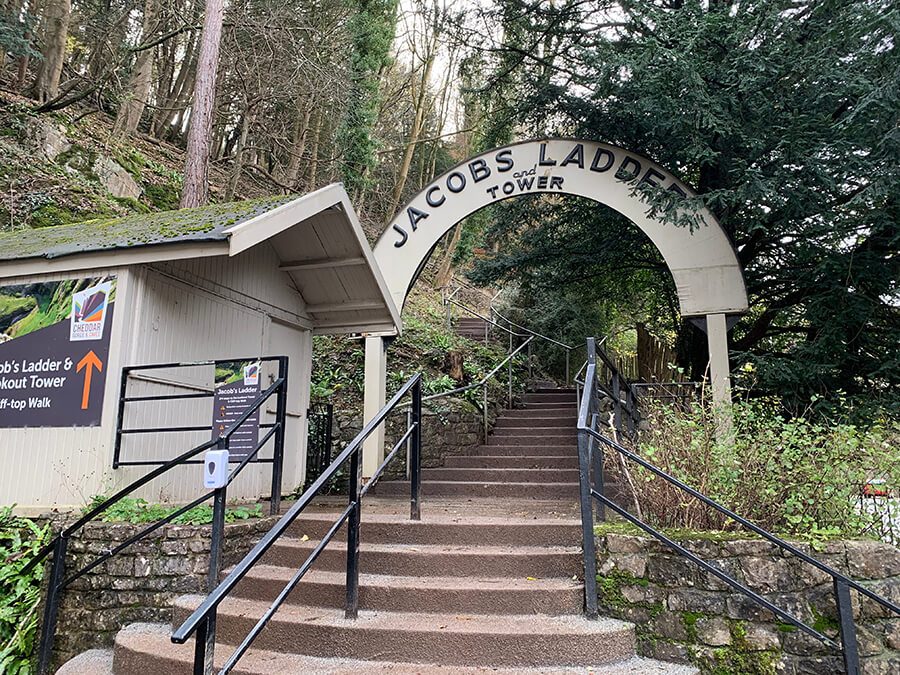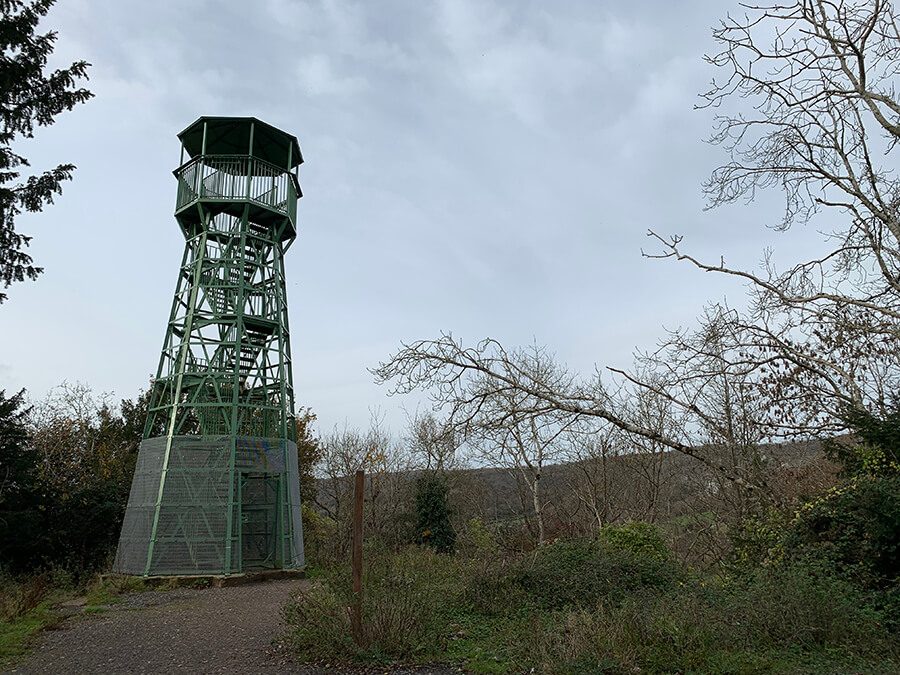 Dog walks
Cheddar Gorge Walk is a 4 mile walk along England's largest gorge, and with its weathered crags and pinnacles, it is a spectacular natural sight. This walk is amazing, but make sure to pack some water and food for a mid-walk picnic as the terrain can be strenuous. The walk can get very busy and there are sudden drops, especially on the southern side of the gorge, so keep dogs on a lead where there are cliff edges.
Cheddar Complex: consisting of 3 Nature Reserves – Black Rock, Long Wood and Velvet Bottom. A walk around all 3 is approximately 4.5 miles and has wonderful landscapes to explore, from flat grassy areas to woodlands and steep hills with views. Sheep are sometimes in these areas, particularly Velvet Bottom, so please keep dogs under close control or on a lead where needed.
Cheddar Reservoir, is an easy, flat and pleasant walk that takes about an hour to complete the circular route. With great views across the water, it is very picturesque and you can even walk to nearby Axbridge to extend your day further. Sheep roam free in some of the fields, so dogs need to be kept on a lead.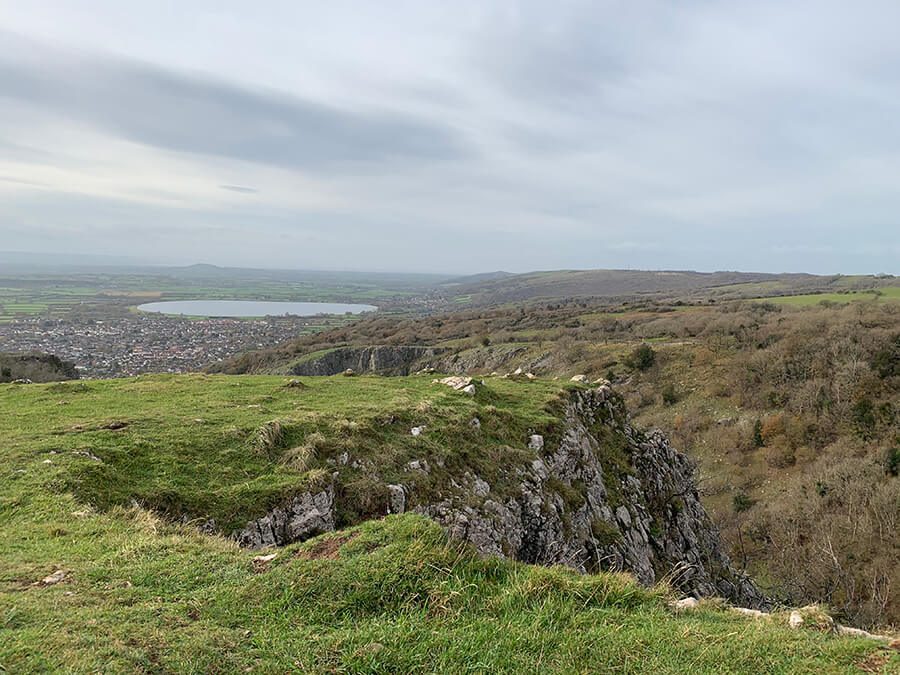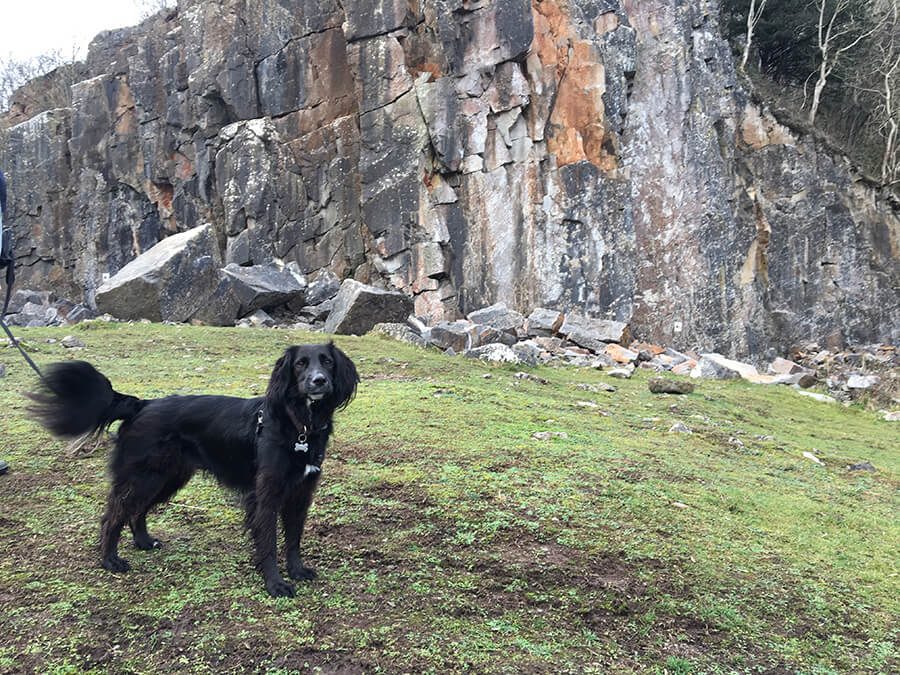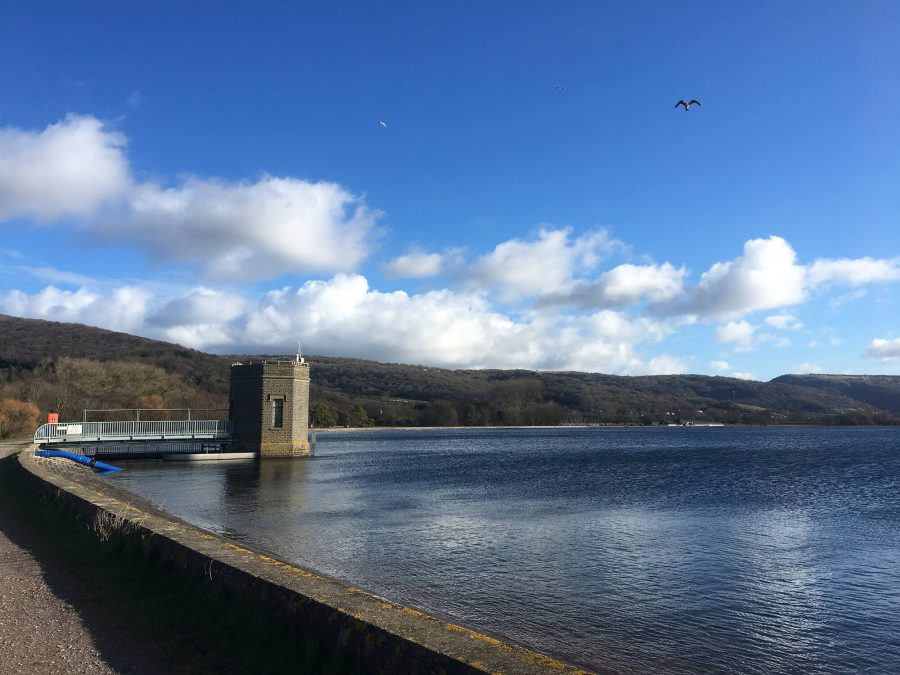 Good to know
• There are 3 car parks in the village and a few car parks on Gorge Road, near the cliff faces. You can pay by cash or by downloading an app.
• If you want to walk at Black Rock Nature Reserve, please be aware that there is limited parking, so make sure you get there early.