Dog friendly day out at Bourton-on-the-Water
Bourton-on-the-Water is a stunning Cotswold village, often named the 'Venice of the Cotswolds', and is one of the most dog friendly villages in the Cotswolds. The pretty village is centred around the River Windrush, which has numerous small bridges crossing the shallow bubbling river. Bourton-on-the-Water is the perfect day out, with walks, restaurants and attractions all welcoming dogs. We loved visiting The Dragonfly Maze and Cotswold Motoring Museum & Toy Collection with our dog Bella.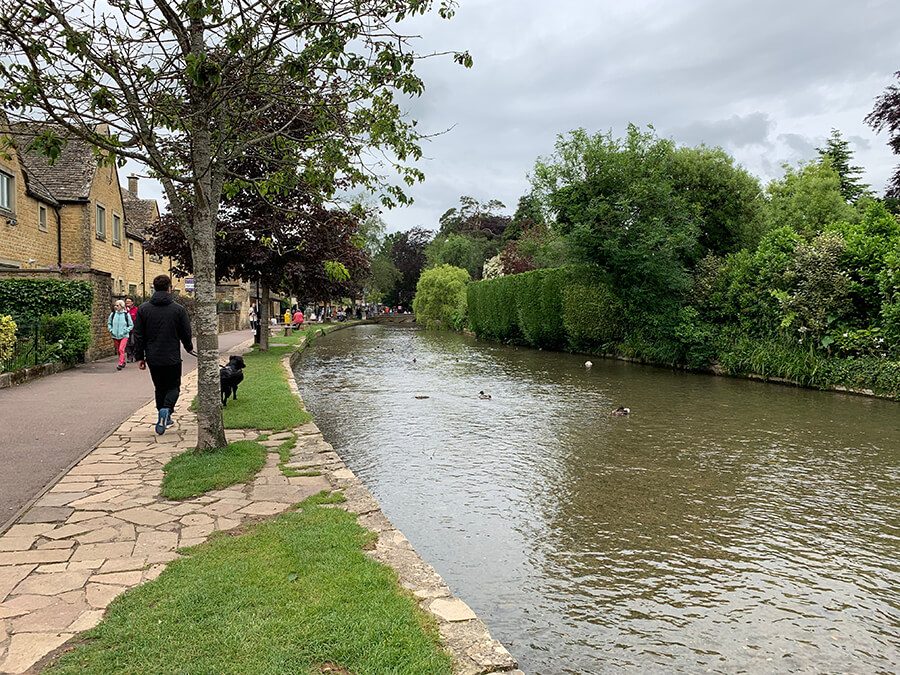 Don't miss
We highly recommend visiting the Cotswold Motoring Museum & Toy Collection, an Aladdin's Cave of motor memorabilia, old typographic signage and superb cars. We spent at least 2 hours exploring the museum as there is so much to look at! The staff are very used to dogs and kids, making it a great family option.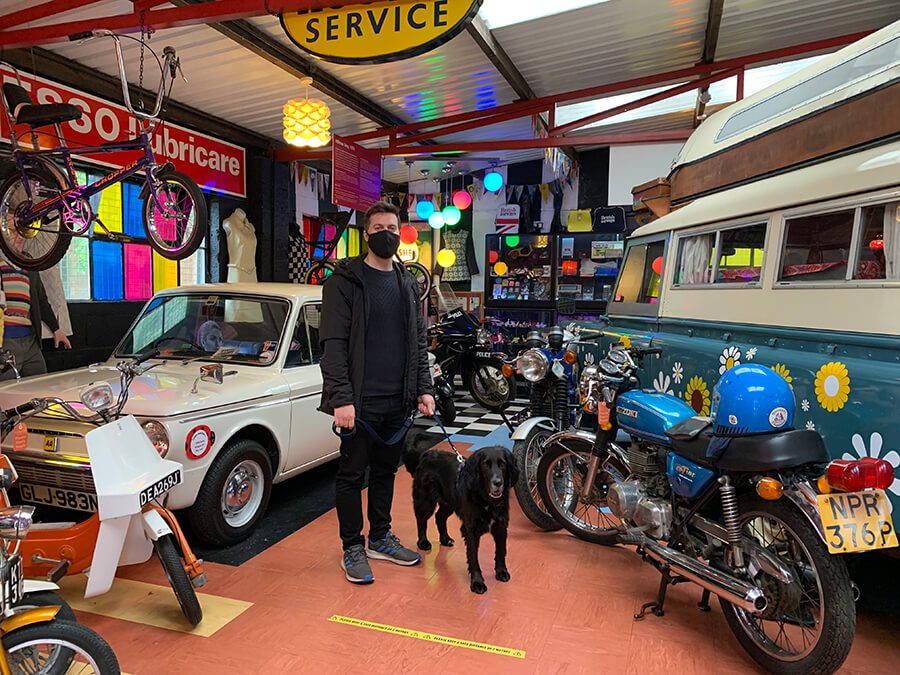 Dog friendly places to eat & drink
You have your pick of places to eat and drink as so many of the restaurants are dog friendly. However, we can recommend:
Botanical, a beautiful cafe, shop and ice cream parlour, which as a doggy bonus, serves Marshfield's Scoop's Ice Cream for Dogs. It's located right next to the River Windrush, so you take in the picturesque village and enjoy your lunch. We ventured inside, where flowers cascade from the ceiling, creating a green canopy above us whilst we sipped our coffee and tucked into our delicious cake. Bella was delighted with her ice cream too.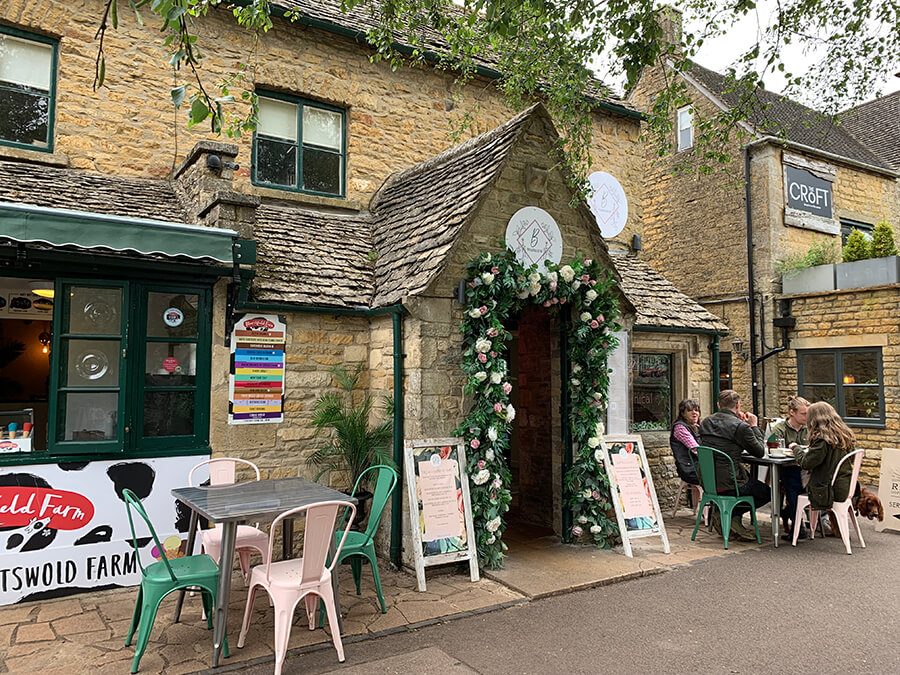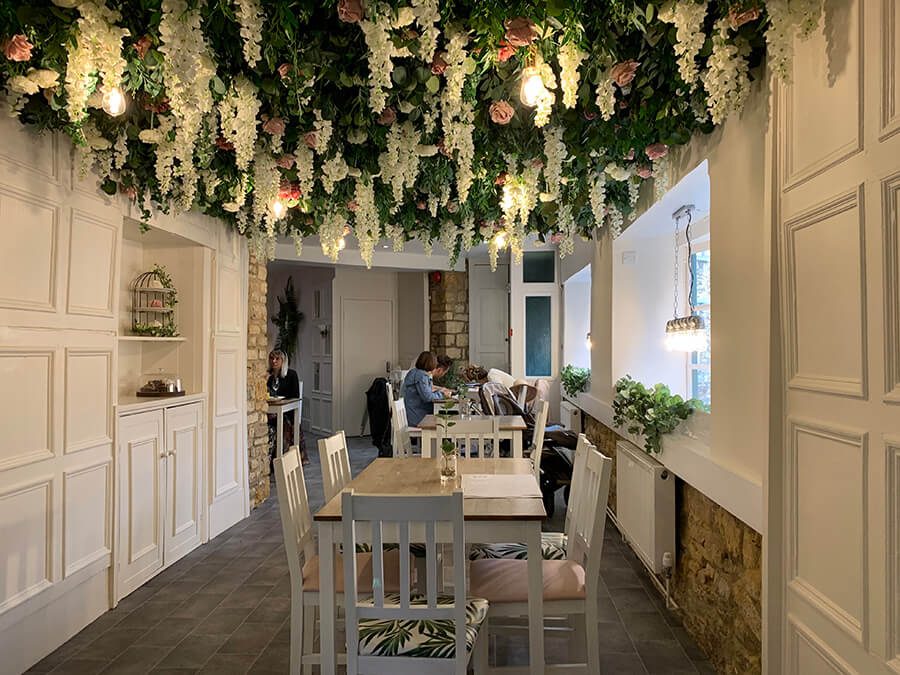 Old Manse Hotel, a Greene King pub with a huge menu that is bound to please any palate. We dined in the bar area with our dog Bella, but the enclosed seating area outside is lovely and also located next to the river. The hotel also has some dog friendly rooms.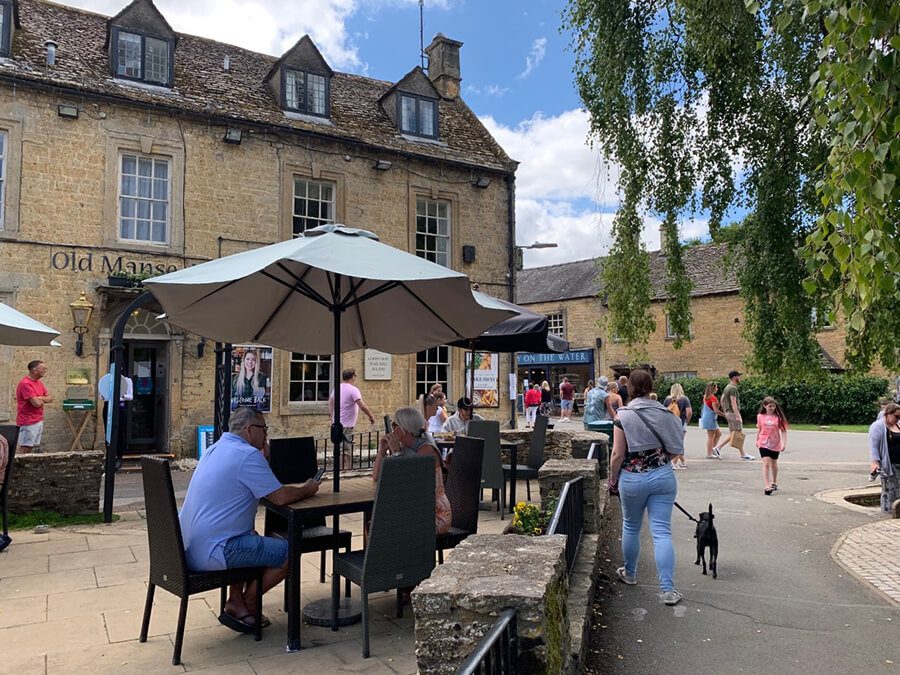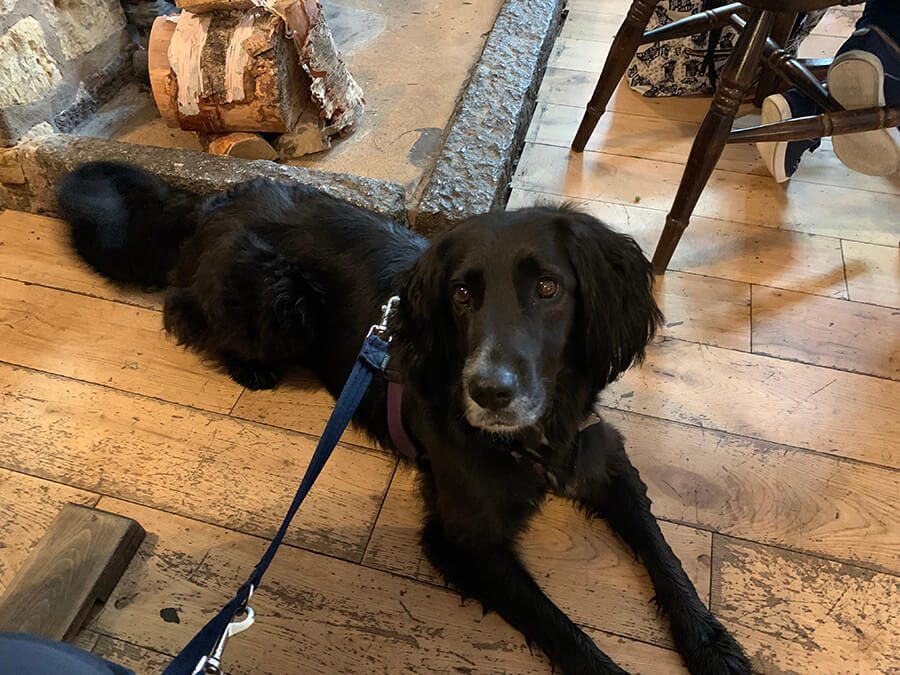 Dog friendly attractions
Cotswold Motoring Museum & Toy Collection was definitely one of our favourite places to visit with our pup Bella. The museum is bigger than you think and we could have easily spent more than two hours there as the rooms were jam-packed with signs, cars and memorabilia. As a type geek, I absolutely loved the old signs and advertising posters and took about a million photos.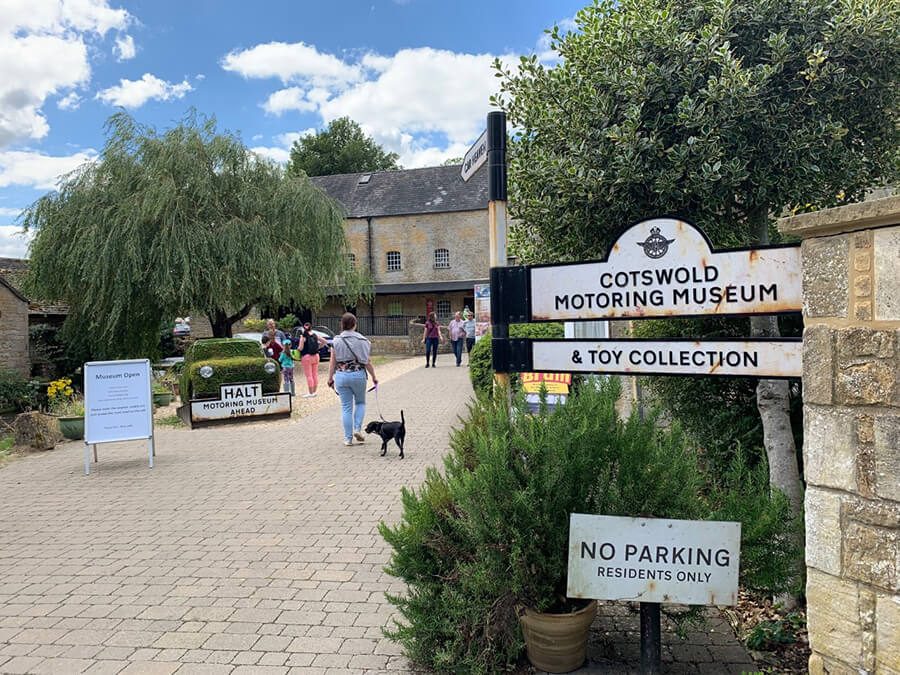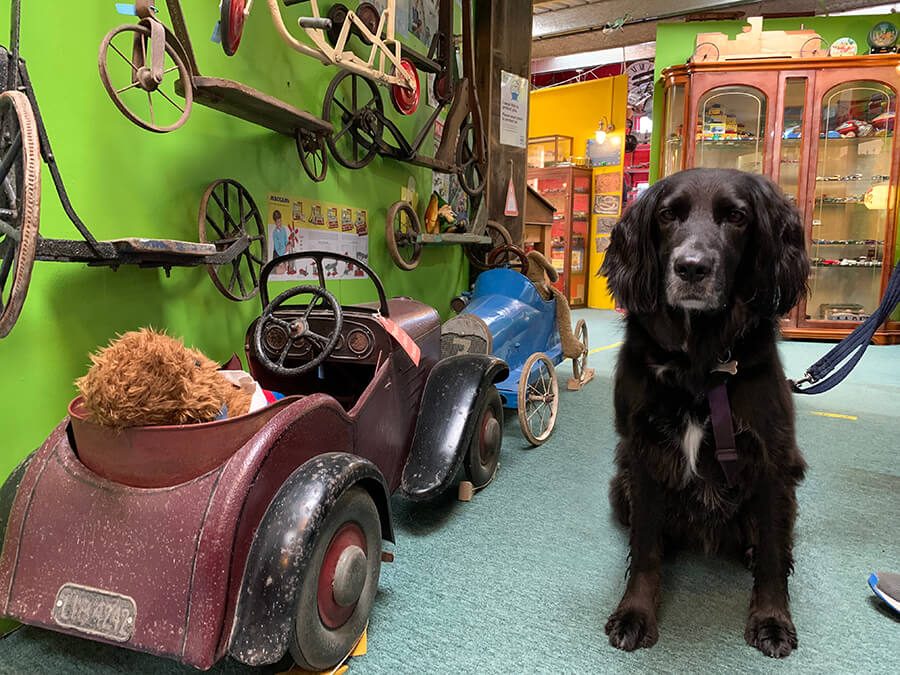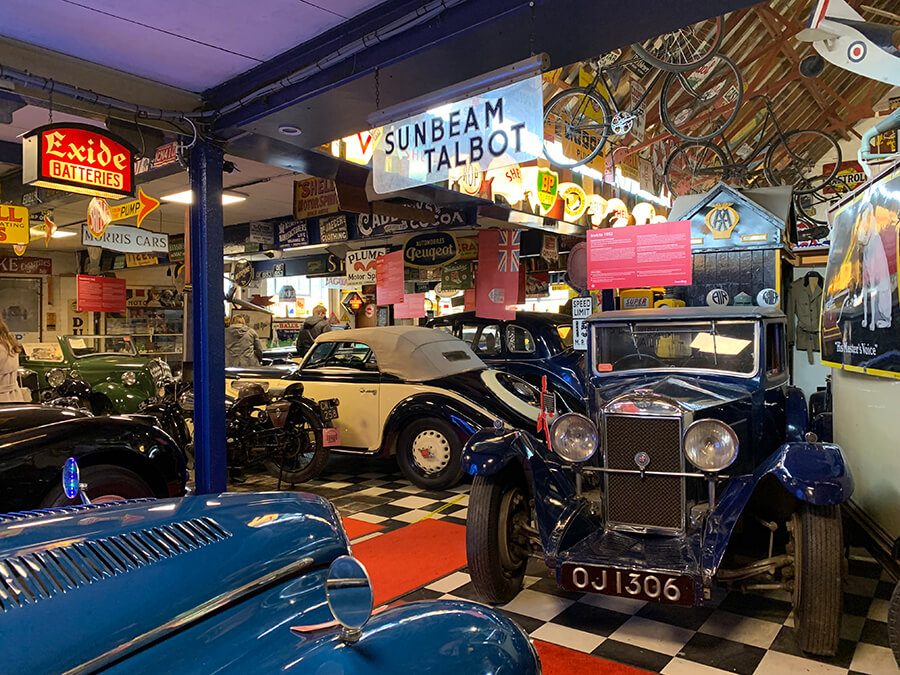 The Dragonfly Maze was so much fun, but remember you need to collect ALL of the clues to open a secret at the end. Make sure you get there early as the maze is narrow and they only allow a certain amount of people at a time, we were lucky as we were the only ones in the maze when we visited.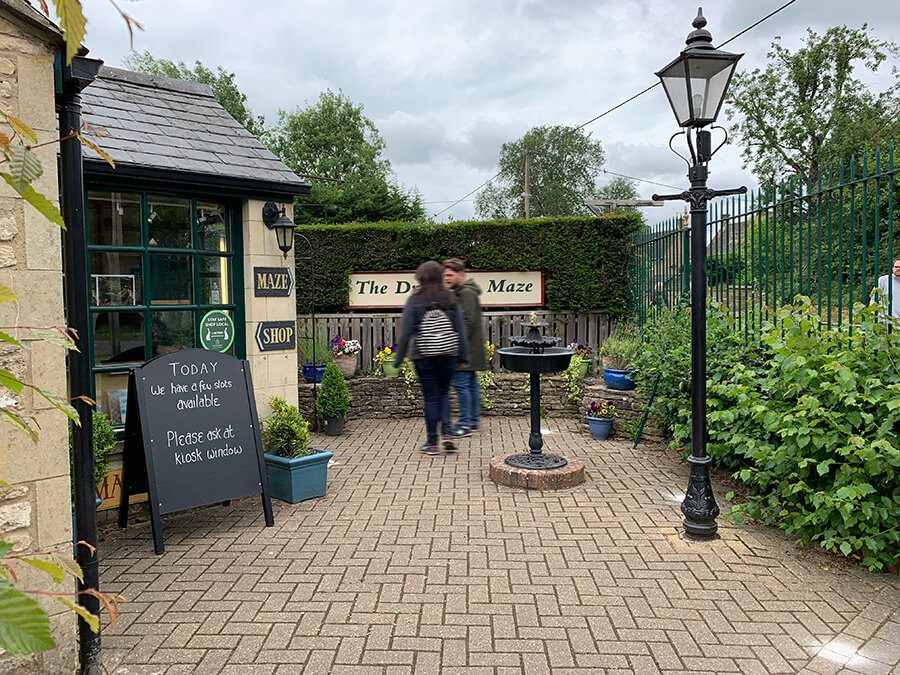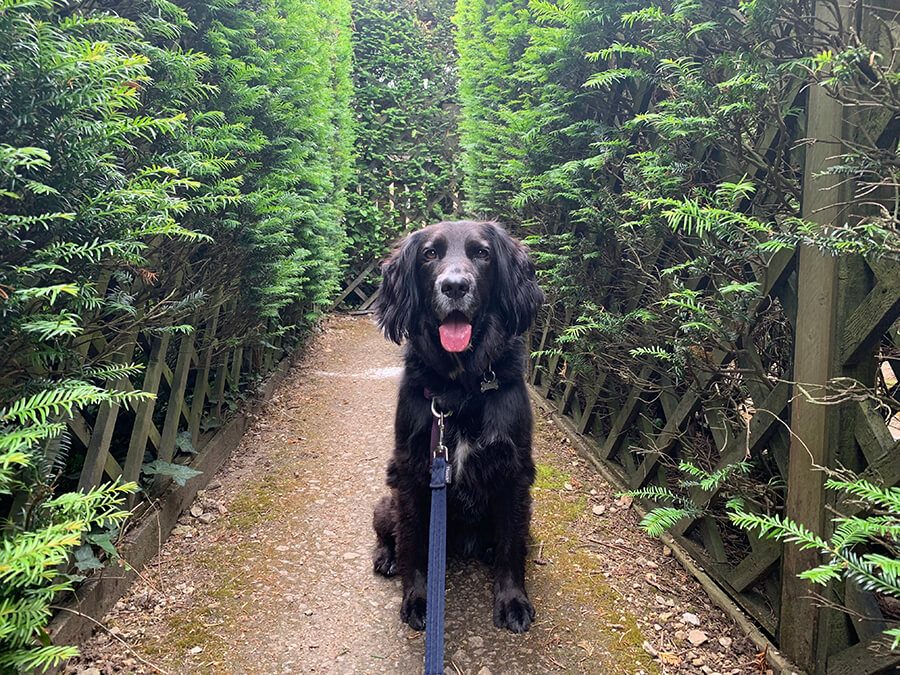 Birdland, although we didn't stop here on our most recent visit, Birdland is definitely on our list to visit as it's dog friendly! Dogs do need to be kept on a short lead.
View this post on Instagram
Dog walks
Greystones, a mix of attraction and a walk, looked after by the Gloucestershire Wildlife Trust. It begins on a farm, where you can visit the cows and learn about the area, before walking past ponds and fields, finally coming to the lovely stream with stepping stones. Dogs do need to be on a lead on this walk.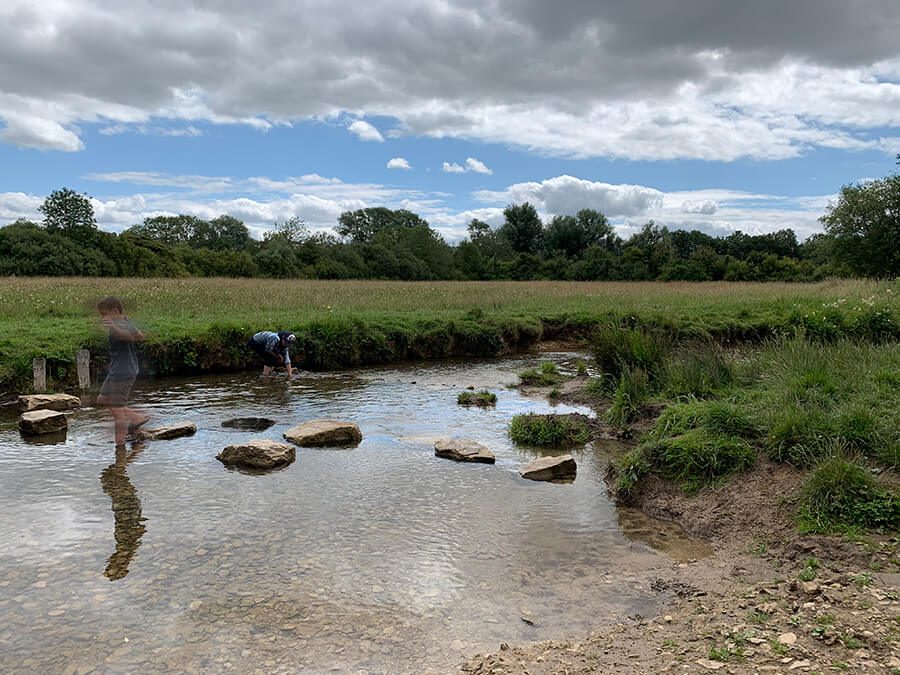 There are also numerous footpaths to explore around the village. We ventured slightly off the main tourist road onto Windrush Way, a quieter green path that runs along the river, so Bella could have a little splash around and cool down off lead. You can find it by walking west along Sherborne Street, past the motor museum and Bakery on the Water, until you see a footpath sign on your right.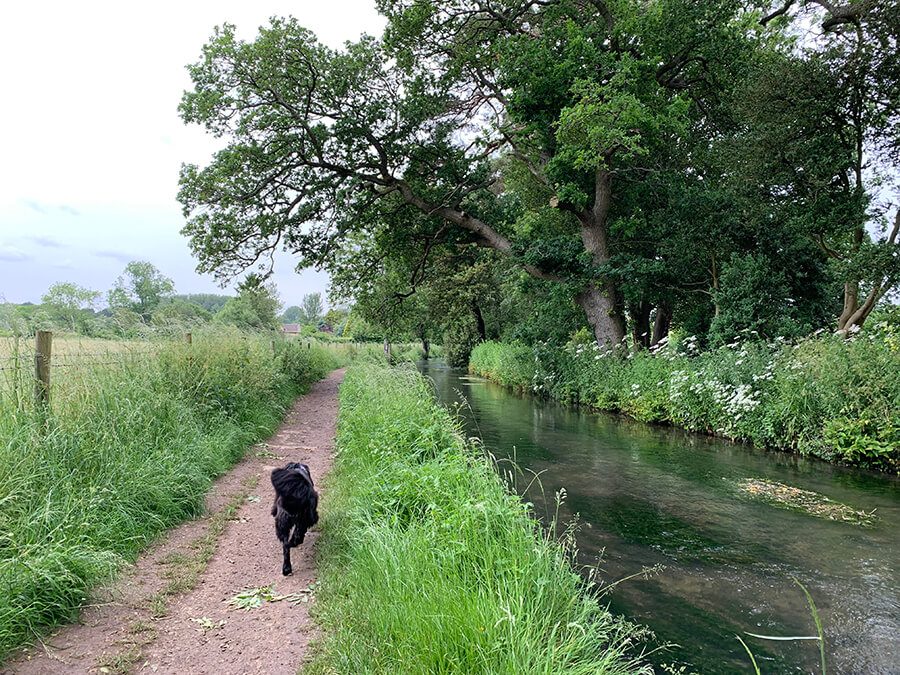 You can also walk north towards the Slaughters from Bourton-on-the-Water for a countryside walk with picturesque views and Cotswolds villages.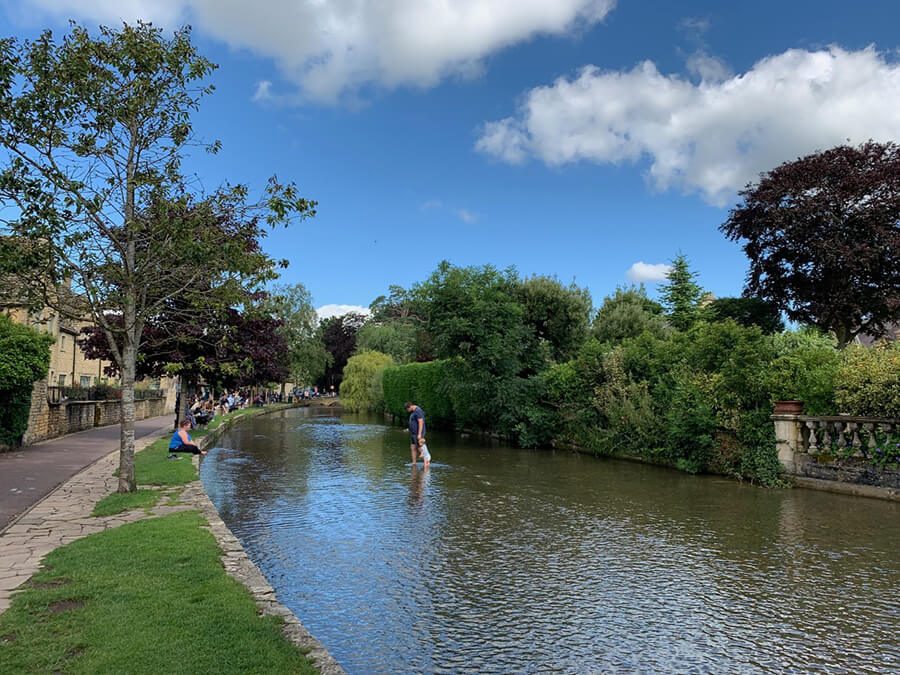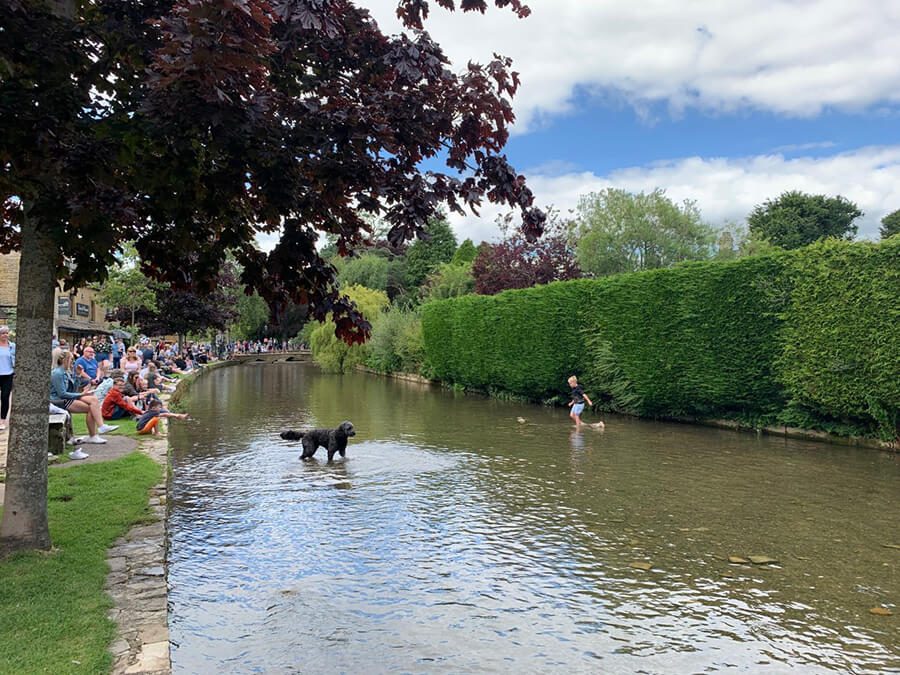 Good to know
• The village is an extremely popular tourist spot, so it does get incredibly busy on the weekends, so be prepared for crowds and get there early to find a place to park. Ideally, visit on a weekday for a quieter experience.
• All the public toilets charge 20p, so make sure you take some change.
• There are a few car parks in the village, we parked in Pay And Display Car Park on Rissington Road (GL54 2AY).