The ultimate guide to dog friendly Bristol
We've got the ultimate guide to dog friendly Bristol, full of pawsome places to eat, parks to sniff, days out and making sure your four legged friend is never left behind.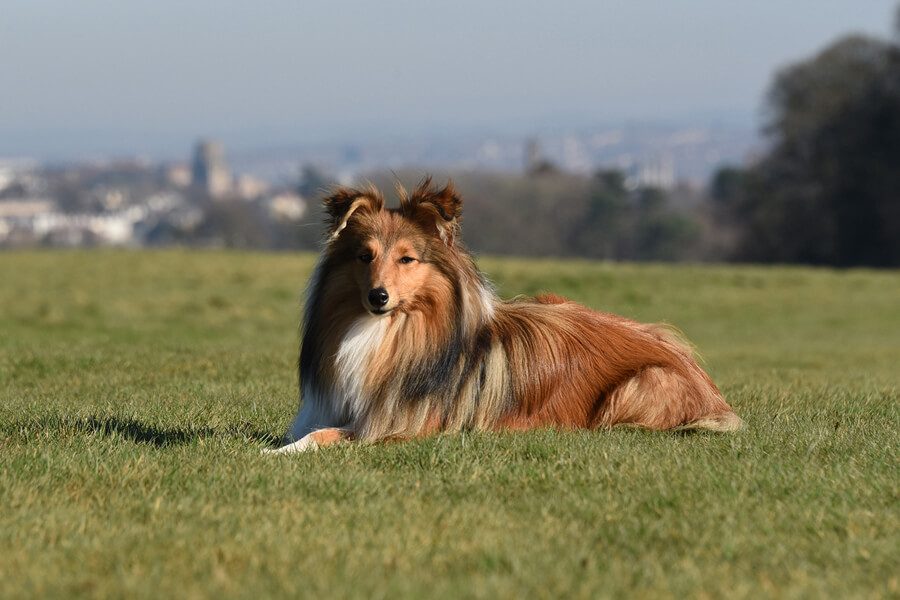 Walkies
You are spoilt for new and exciting places for dog walks in Bristol, from sweeping green parks to nature reserves and well-kept woodlands. Check out our list of the Top 10 Bristol dog walks for some ideas, or we have lots of smaller walks on our walks page, so if you need a local park or a woodland to wander, we've covered everything for you. We've even listed the nearby dog friendly pubs and cafes nearby!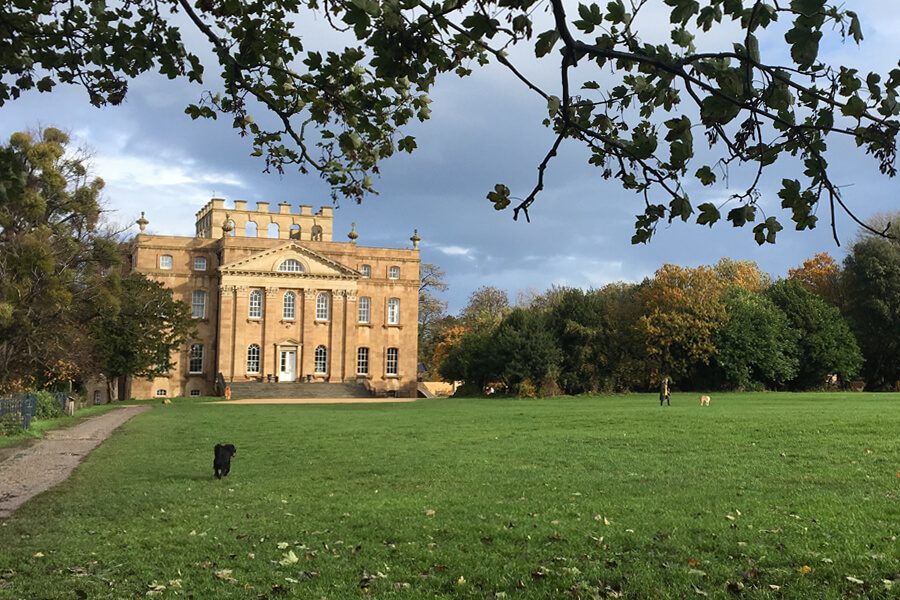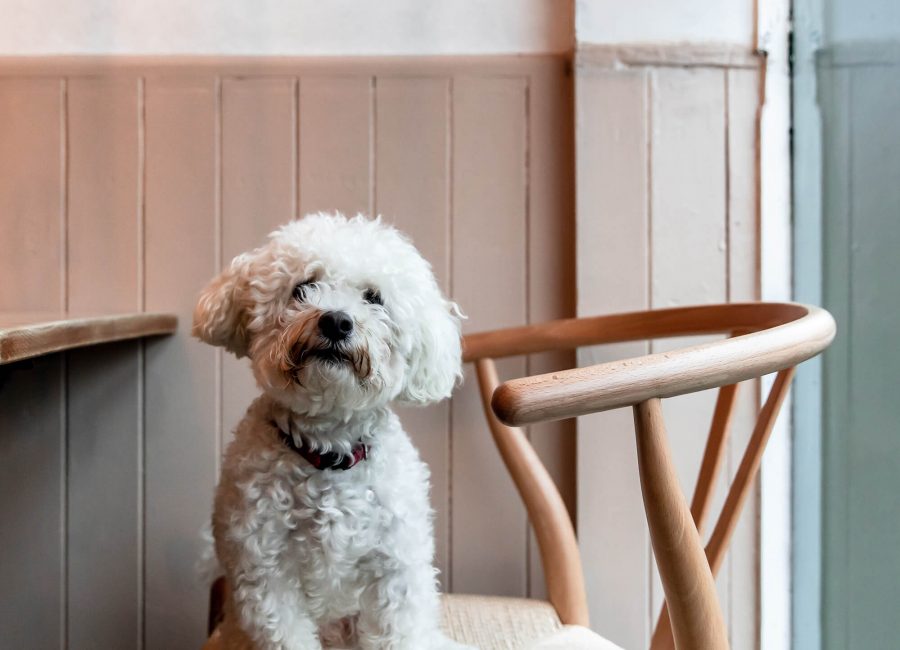 Dog friendly days out
Bristol International Balloon Fiesta: As Bristolians, we're super proud of the Bristol International Balloon Fiesta which takes place every year at Ashton Court, and did you know it's dog friendly? The best time to go there is the 6am mass balloon ascent, which is lovely and calm, or if you want to see the evening ascent we would highly recommend watching it from Observatory Hill.
A day out in Bath Spa: Bristol's public transport is dog friendly, so you can easily hop on a train from Bristol Temple Meads to visit the historic and beautiful city of Bath. Walk your dog in the park in front of the famous Royal Crescent before walking around the rest of the city, stopping for lunch at a dog friendly place such as The Chequers gastropub, Hall & Woodhouse or Cafe Lucca. Or visit in December to browse around the Bath Christmas Market which is also dog friendly. For a long walk, visit Bath Skyline, which you can walk to from the city centre.
Take a boat ride: Hop aboard the Bristol Ferry Company for the best view of the historic harbour, which stops regularly so you can hop on and off! You can even travel from the city centre to Bristol Temple Meads. For a special treat for good doggies, the Number Seven Boat Trips run trips every week in the summer from the city centre, down the River Avon to Beese's Riverside Bar & Garden – a wonderful eatery that sits right on the river, surrounded by countryside. You get 2 hours there, so time for food and drink or a walk at the beautiful Eastwood Farm Nature Reserve.
Tobacco Factory Market: If you venture south of the river to Bedminster/Southville, there's a great little Sunday market at the Tobacco Factory that has a lovely indoor area so whatever the weather you can enjoy yourself and look at the stalls. The indoor market is open every week Tuesday-Sunday. On the same highstreet you can indulge in some retail therapy as popular North Street is super dog friendly. Enjoy a spot of lunch at The Malago, before venturing to independent dog friendly shops such as Mon Pote, Casper, Storysmith, Toyville and Friendly Records (to name a few). Later, you can stop for a glass of wine in Kask – a superb wine bar that sources organic, vegan wine. Or, head to the Bristol Beer Factory Tap Room – a utopia for beer lovers.
Cheddar Gorge: If you're traveling by car, Cheddar Gorge is a wonderful dog friendly place to explore. Start your day by treating your dog to a visit to Cheddar Paws Bakery, an amazing and very friendly dog bakery! They make all their own cakes and there's even an area when dog can be let off lead whilst you enjoy a cup of tea (they do a few things for humans as well!) After, if your pup is feeling brave, explore the magnificent and ancient Cheddar Caves. For an afternoon treat, visit Lion Rock Tea Rooms and sit in their splendid garden whilst enjoying the stunning view of the gorge rising above you. Later on, explore one of the many paths or nature reserves before retiring to dog friendly pub The White Hart.
Westonbirt Arboretum: If you have time and a car, Westonbirt Arboretum is a stunning woodland in Tetbury. You do have to pay for entry, but you can easily spend hours walking amongst the trees, exploring the seasonal routes (the Japanese maples in autumn are beautiful) whilst your dog makes friends and runs around sniffing the ground. After, stop at the cafe for a doggy ice cream or you can drive 2 minutes down the road to the luxury pub The Hare & Hounds for a bite to eat.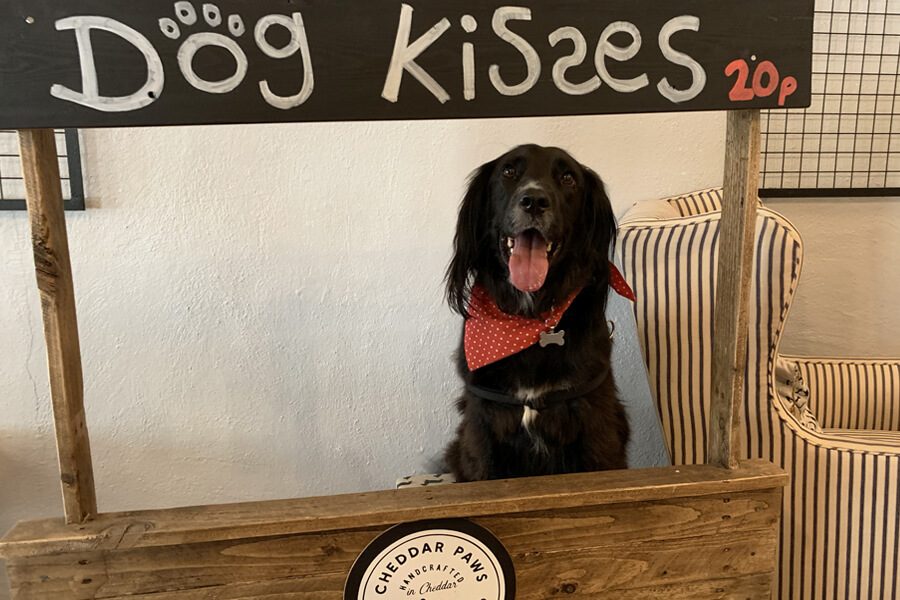 Clifton Village
Stunning Georgian buildings, boutique shops, artisan eateries and the world famous Clifton Suspension Bridge makes Clifton Village one of the most popular spots to stay when visiting Bristol. If you're looking for a luxury stay, The Avon Gorge Hotel is very dog friendly and has the best view of Bristol you could ever hope for with their amazing outdoor terrace overlooking the gorge and bridge. If staying nearby, don't worry, you can still pop in their pub The White Lion for a drink with your dog and sit on the terrace.
There are lots of dog friendly places to eat and drink: beautiful East Village cafe, gastropub Nettle & Rye, friendly Boston Tea Party to name a few (see more on our eats page).
For walkies, walk up to Observatory Hill for the famous views of Bristol, or journey across the bridge to popular Leigh Woods, or you can visit locals favourite dog walk The Downs. From here you can wander down to Clifton and Whiteladies Road, making sure you stop by independent dog shop Alfie & Bella.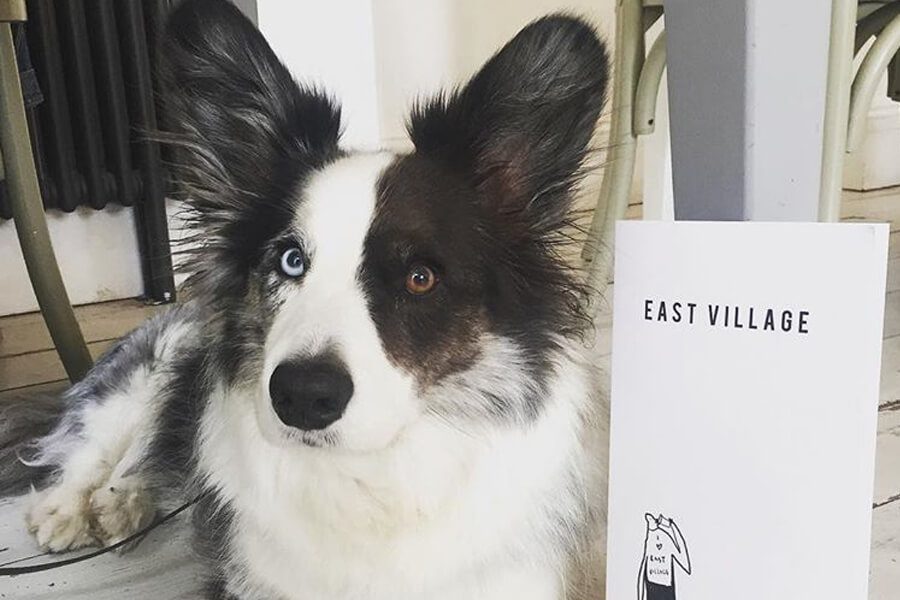 City Centre
The heart of Bristol! Vibrant, diverse and exciting. You will not be short of places to eat with your dog here, try habourside Society Cafe for breakfast, super dog friendly The Prince Street Social for lunch, Brewdog for beer and Hotel Du Vin pub for an evening meal. There's also the more recent addition of Cargo – a shopping and eating district by the harbour. Mokoko Coffee & Bakery and Little Victories are excellent for coffee and cake.
There are a few places to walk your dog in the city; Brandon Hill Park is a beautiful surprise as it's such a pretty park hidden away behind Park Street and College Green. Alternatively, walk your dog at popular Castle Park.
If you want to explore the harbour more, why not hop on a boat with your dog and get the ultimate view of this bustling city? Bristol Ferry Company and Number Seven Boat Trips are both very dog friendly.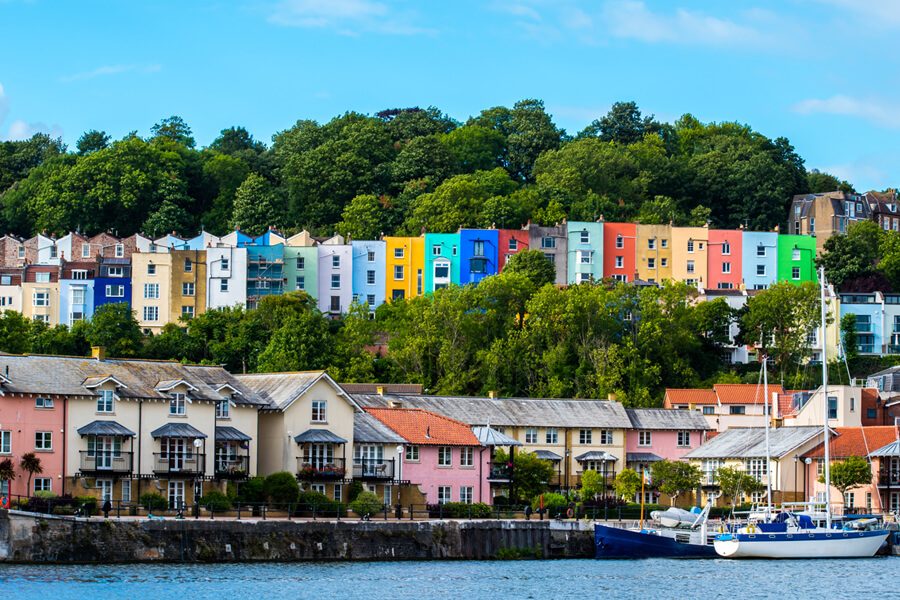 Southville & Bedminster
South of the river lies Southville and Bedminster – a welcoming, family orientated area that loves their independent shops and eateries on popular high street North Street. It's also famous for being home to the largest graffiti festival in Europe – Upfest. Upfest takes place almost every year about May/June and is mostly dog friendly – you can walk up and down North Street watching art being created on the sides of buildings, but cannot go in any inside areas with a dog.
As mentioned above, every Sunday the Tobacco Factory Market showcases creatives and independent businesses. The whole area is dog friendly – from the restaurant/bar inside The Tobacco Factory, the outdoor and indoor market (the indoor market is open Tuesday – Sunday every week).
North Street is one of the most dog friendliest places in Bristol, with shops, pubs and restaurants allowing dogs in. Treat yourself to breakfast at the original Lounge, afterwards, pop into dog friendly shops such as Mon Pote and Casper. Stop for lunch at The Spotted Cow with its lovely beer garden. The Albatross and  Sweven does excellent coffee. In the evening, stop by Kask for a glass of organic, vegan wine and a cheeseboard.
There's also a large park near the high street – Greville Smyth Park, which is great for letting your dog run around. If you wander further south to West Street, The Mutty Professor is an excellent small dog shop where they sell high-quality food and have a vast knowledge of dogs.
Gloucester Road
The pride of Bristol with its fiercely spirited independent shops and personality. Gloucester Road has some of the best and most diverse eateries in Bristol, from a carnivore's dream at The Hobgoblin, very dog friendly pub The Grace and Sri Lankan street food experts at Coconut Hill.
Local park St Andrews is a lovely community, family park just set off Gloucester Road and great for taking your dog for a walk, they also have a little cafe there.
For shops, pop into Roxfords – a long-running pet shop packed full of goodies or Bristol Pet Stop Ltd.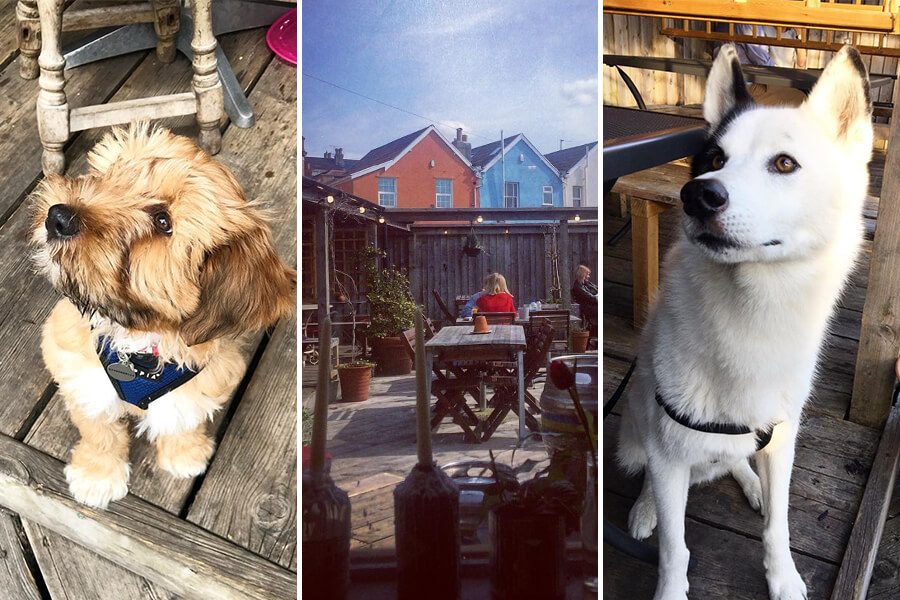 We hope you have a gert lush time in Bristol! We absolutely love living here and sharing all the dog friendly places it has to offer.