Top 5 countryside walks in Bristol & Somerset
Guest blog post from Sophie Hunter, owner of Jurassic Bark Dog Walking, who recently moved to Bristol, shares her tips and favourite countryside walks.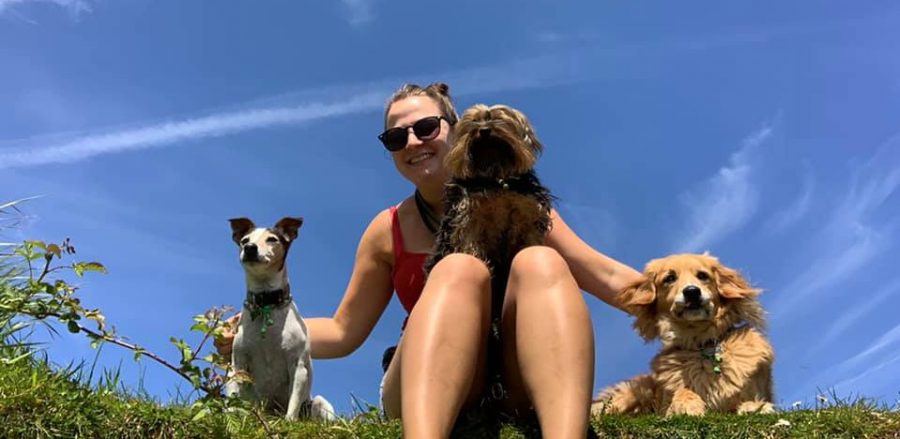 In March this year, my boys – Patch, Aslan and Sabre and I moved from Newbury (Berkshire) to Bristol and began a new chapter in our life.
I was a bit worried about moving from the countryside in Berkshire, where we had loads of beautiful walks, to a city that I had never explored with dogs before. I imagined it might be hard to find the off lead, picturesque walks that we love, and possibly miss our routes from back home in Newbury. Turns out, I couldn't have been more wrong to worry. There are so many amazing places to take my boys here, and we are totally spoilt for choice.
Tips to finding a new dog walk
My best advice for moving to a new area with your dog, is get a few footpath apps on your phone. The 2 I use are OS maps ('The MapFinder'), and iFootpath. The former you do have to pay for, it's 99p per tile, the latter is totally free but is missing a few paths. Secondly, look online. There might not be a Bristol Barkers in your area, but you can bet somebody somewhere has written some good routes online wherever you live. Facebook is usually a good one, there might be an area specific dog walking or dog owner page for your area and you can bet if there is you can find some good walks there.
Be patient and don't expect every walk to turn out perfectly. I have almost lost my boots in mud, been chased by cows, walked through stingers as high as my chest, and come across my fair share of blocked footpaths. Really selling this aren't I. If you want to discover all the great routes in your area though, sometimes it takes a bit of trial and error.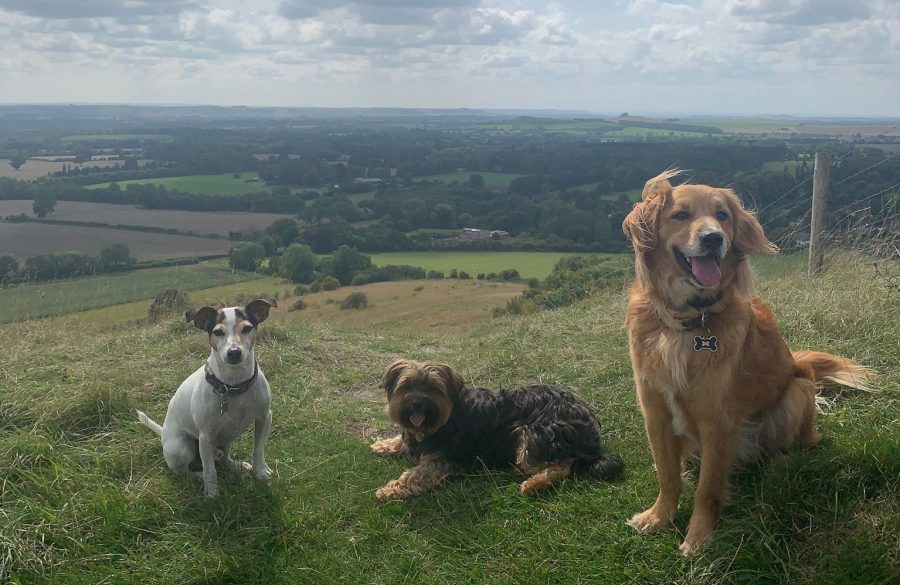 We have become pretty good at adventuring past our normal walking areas since I set a challenge for us last May – to complete 100 new walks with my boys within the year. If you can, it's so rewarding getting out and trying new places – I can promise you your dogs will love it too. They only get to see what we show them after all! Maybe just try a new one every month or so – if you live in Bristol, there's a great platform right here to start ticking off new spots in town.
Below have been a few of our favourite walks in and around Bristol so far. So if you are new to the area, or have decided you want to do some more exploring, then these are a good place to start, happy adventuring!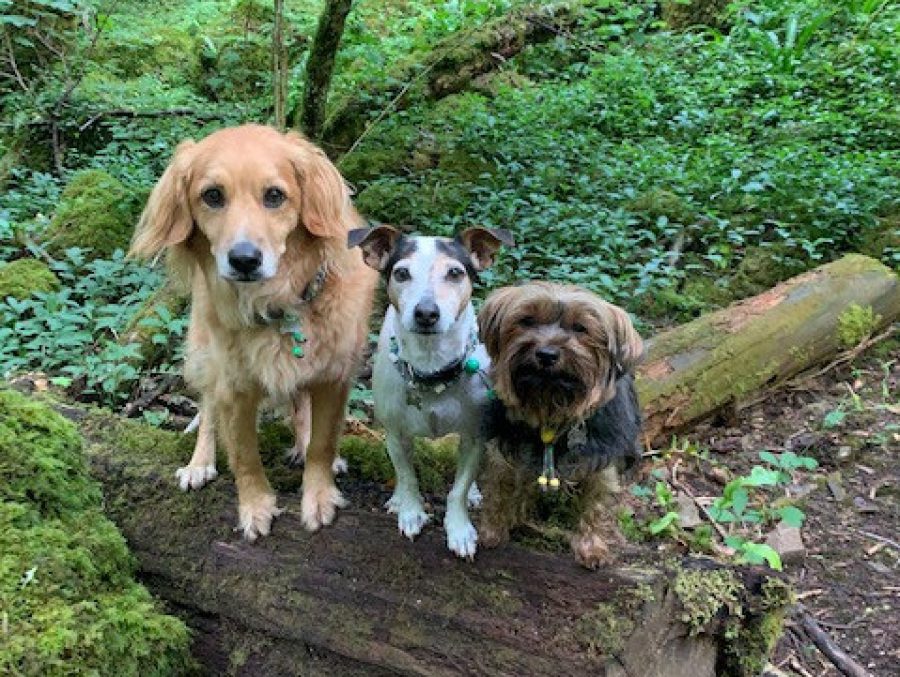 Why we love it – a vast woodland with plenty of adjoining footpaths to extend your walk (we easily did a 7 mile circular route the first time we visited). Great for rainy days or warmer days as there is so much cover from the trees. There is free car park, although it does get rather busy at peak times so be aware if planning a weekend trip!
Why we love it – it's a beach! The majority of the beach from Brean to Burnham-on-Sea is dog friendly all year round (with a few signposted exceptions). Even on warmer days this beach doesn't seem to get too busy, but you will definitely see some other dogs out and about for a run. You can also do Brean Down, which we will be exploring some time soon for sure.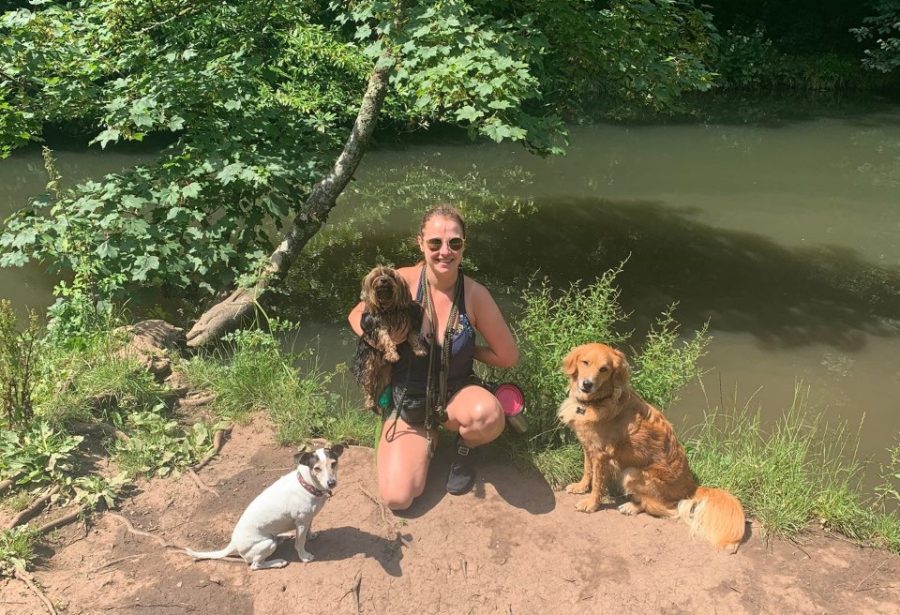 Why we love it – a beautiful walk in what I think is a fairly unexpected area in a busy city. The main path runs along the River Frome, with plenty of spots for your dog to take a dip if they feel so inclined. There are also large fields at the top where they can run to their heart's content. I reckon this one is probably a firm favourite for a lot of Bristolians.
Why we love it – this one is another riverside walk, although not as many places for the dogs to have a splash. A bit further out of the city but worth a visit. The circular route is about 3 miles long, and heads up to Stoney Littleton Long Barrow which is an ancient tomb if you like your history. The views from the top are pretty lush, and then you walk back along a bridleway back towards the river.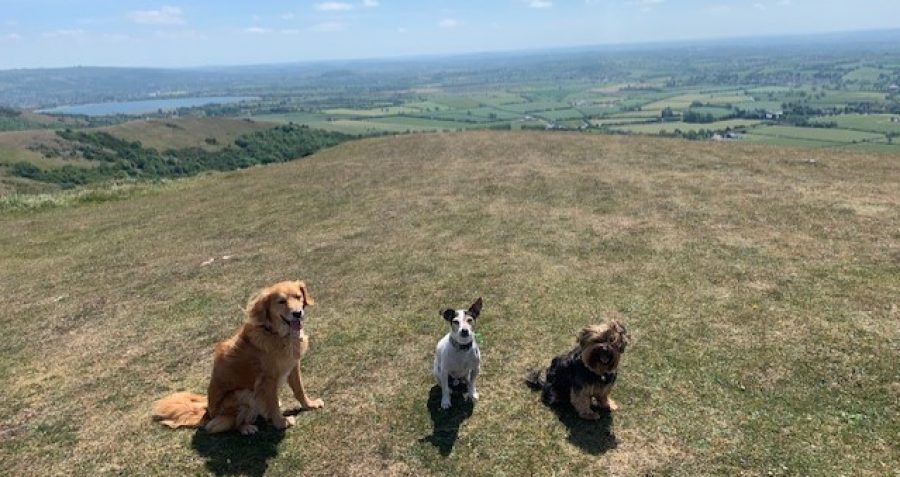 Why we love it – amazing views and beautiful open countryside. As the name suggests, there is a bit of a climb but it's totally worth it. Can't wait to go back here sometime soon.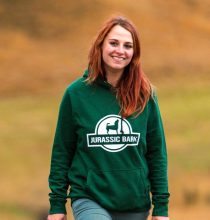 Sophie Hunter
Owner and Chief Dog Walker of Jurassic Bark Dog Walking
Hi, my name is Sophie and I have 3 beautiful dogs – Patch, Aslan and Sabre. Patch is my 10 year old Jack Russell, Aslan is my 5 year old Yorkie, and Sabre is some unknown age, rescued from Cyprus. I grew up in Newbury, where I started Jurassic Bark Dog Walking in 2016. In 2020 I moved to Bristol, brought my very first house to share with my 3 wonderful boys, where I am hoping to meet some new wonderful dogosaurs to take out for adventures.
www.jurassicbarkdogs.co.uk