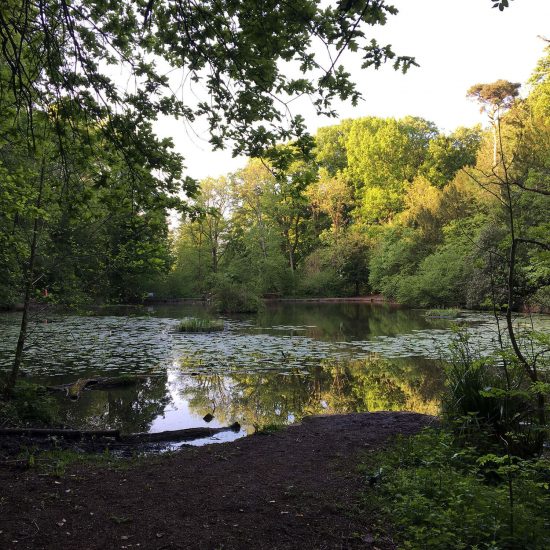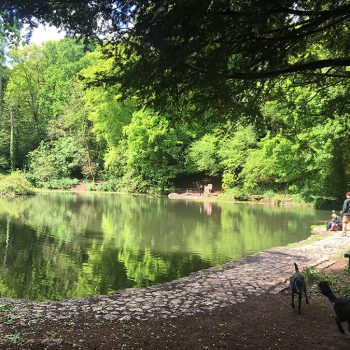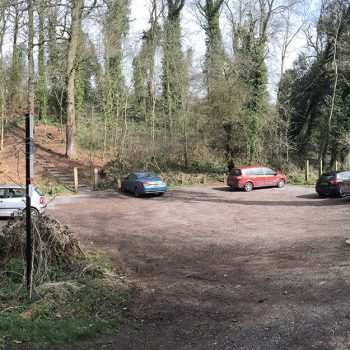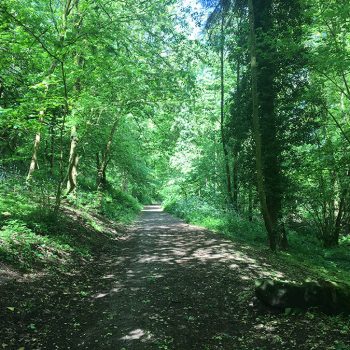 Abbots Pool
A beautiful, little, secluded woodland walk just outside of Bristol. This is a great place to visit any time of year as the woodland paths lead you around the central large pool. There are established paths throughout – a mixed variety of flat, hilly or paved. Dogs used to be allowed to swim in the main pool, but since Autumn 2018, signs ask dogs and people to not swim in the lake, to protect the local wildlife. There is, however, a small pool and stream for dogs who feel the heat and love to get their paws wet. There are also picnic areas dotted about for lunch in a gorgeous setting.
Abbots Pool Woodland has a public bridleway running through it which links Manor Road and Sandy Lane. This bridleway forms part of the National Cycle Network Route 334, so watch out for horses and bikes when your dog is off lead.
There's a small, free car park on site, alternatively, you could park down the road or near the local pub and have a leisurely stroll to the pool. There aren't any public toilets on site.
This lovely woodland suffered in 2020, as visitors did not look after it and it was forced to close, so we really encourage visitors to follow the countryside code and look after Abbots Pool for the wildlife and everyone else.
A short walk, approx. 1 hour to explore. Or you could have a picnic and stay for a while longer!
Want a longer walk? You can extend this route further by walking to West Tanpit Wood.
View this post on Instagram
Address
Manor Road
Abbots Leigh
Bristol
BS8 3RP
Parking
Free car park on site, but space is limited
Paws for thought
Horses on route
Pawfect partner
Leave a comment...
As this is a community website, please keep your comments helpful and positive, thanks!