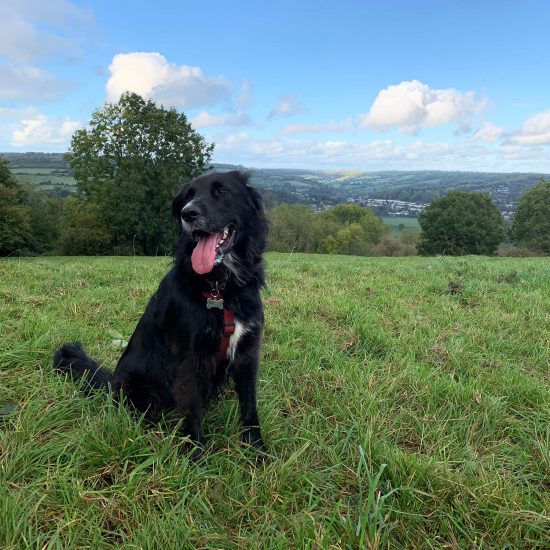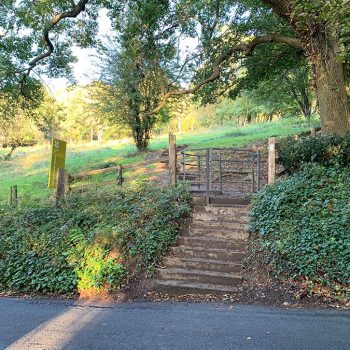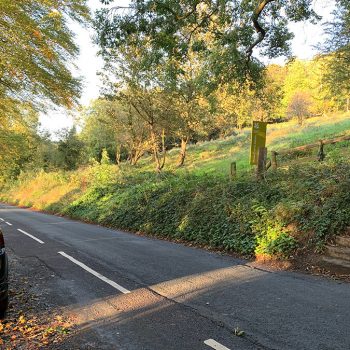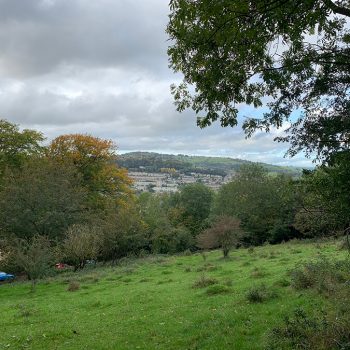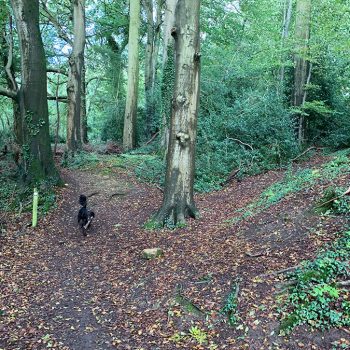 Bath Skyline
The Bath Skyline is a lovely National Trust circular walk overlooking the World Heritage City of Bath. It has spectacular views and varied routes through fields, open spaces and woodlands.
The main circular walk
Approximately 6 miles, taking about 3 1/2 to 4 hours to walk (parts of the walk are quite hilly). A beautiful dog walk and perfect if you want to spend the day in Bath and pop to one of the many dog friendly pubs after. You may also want to stop by the stunning National Trust Prior Park on the way around (they also have toilet facilities and a small outdoor cafe). Directions from the National Trust here.
The shorter routes
One of the best things about the Bath Skyline is you can cater the walk to what you want! Explore one area today and leave some for another time if that's easier or you are short of time. The National Trust has a great circular route from the city centre to a viewpoint on the Bath Skyline lasting about 1 1/2 hours, so this one is great if you come by train or bus (directions here).
Our walkies
We wanted to start our dog walk at Number 3 on the map as we really wanted to see the Sham Castle. We decided to drive and parked on North Road (BA2 6JE), please note that parking can be tricky though, so another place to park is at Bath University for £2 all day. From North Road, we crossed the street to the area of green and walked up the steep steps to the viewpoint above. In winter you will need good shoes for this walk as some areas were quite muddy!
At the top, we followed the National Trust signs for the route, taking us north through a small, pretty hillside woodland. We tried to follow the route the best we could (although I'm not entirely sure we actually did!), coming out a while later onto large open fields with cows in. Thankfully the cows weren't curious at all and left us to it, leaving us to admire the beautiful view of Bath. After, still managing to stick to the trail, we walked through another patch of woodland before coming out onto the golf course. We walked around the perimeter before heading downhill to the sham castle and completing our smaller circular route.
This walk took us 1 1/2 hours and we would definitely recommend taking or downloading a map with you as I'm sure we strayed off the main route a few times despite trying hard not to! We use the Outdoor GPS app – the maps are free, but you can pay £20 a year to access the Ordnance Survey maps. Highly recommended when you're in the middle of a nowhere and need to find a route!
View this post on Instagram
Additional information
Address
South East of the city of Bath
Bath and NE Somerset
Parking
The best way to enjoy this walk is to hop on the train to Bath and walk from the city centre. Although, there are places to park if you go in a car, but bear in mind that Bath can be very busy to park in at times.
At the weekends you can park in the Bath University car park for just £2 all day (Convocation Avenue, Bath BA2 7AZ). Just best to check there isn't an open day when you go or you won't stand a chance of getting a space! We also found free spaces to park on North Road (BA2 6JE).
Paws for thought
Animals on route. No toilets on route. Very few dog bins on route, we found some at the golf course though.
Pawfect partner
Leave a comment...
As this is a community website, please keep your comments helpful and positive, thanks!