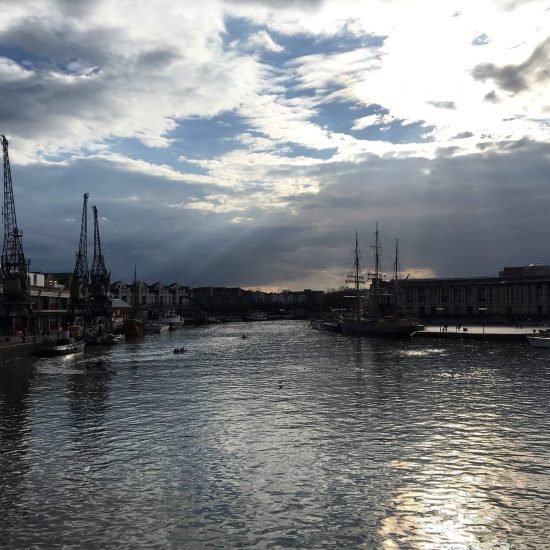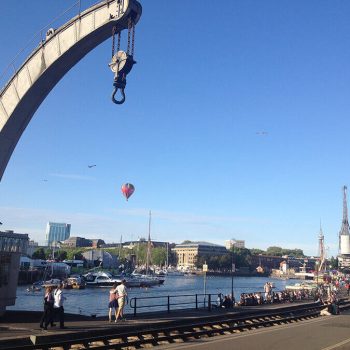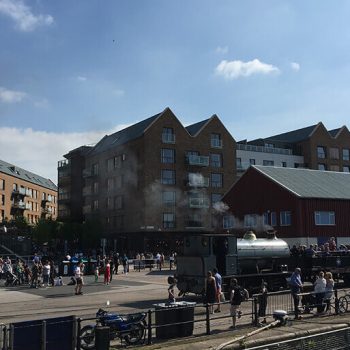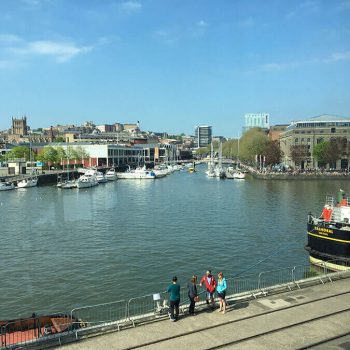 Bristol Harbour
Not so much of a 'walk', but a great place to stroll around in the summer and stop in various dog friendly pubs and cafes.
We love walking around the harbour in summer evenings, stopping off for a drink at dog friendly pubs such as The Cottage Inn, The Pump House and The Ostrich. You are also completely spoilt for choice for places to eat with your dog as well, we love Society Cafe for breakfast, sitting outside on a lush day for lunch at Spoke & Stringer, and later on grabbing an excellent coffee at Mokoko Coffee & Bakery.
For something different, hop aboard the Bristol Ferry Company for the best view of the historic harbour, which stops regularly so you can hop on and off! You can even travel from the city centre to Bristol Temple Meads. For a special treat for good doggies, the Number Seven Boat Trips run trips every week in the summer from the city centre, down the River Avon to Beese's Riverside Bar & Garden – a wonderful eatery that sits right on the river, surrounded by countryside.
View this post on Instagram
Parking
Park in one of the many city centre car parks
Paws for thought
Dogs need to be on lead at the harbour
Pawfect partner
Leave a comment...
As this is a community website, please keep your comments helpful and positive, thanks!