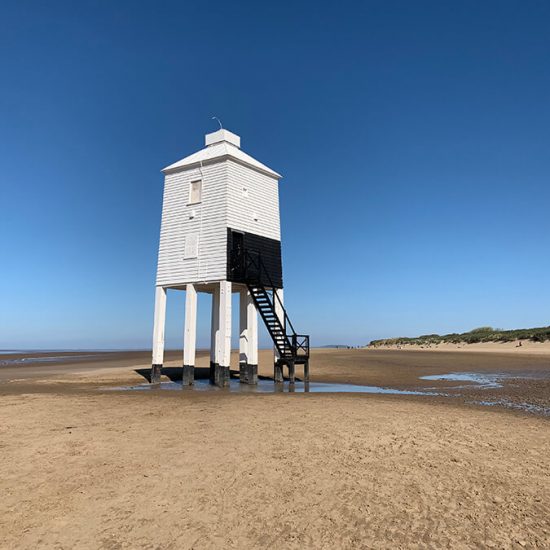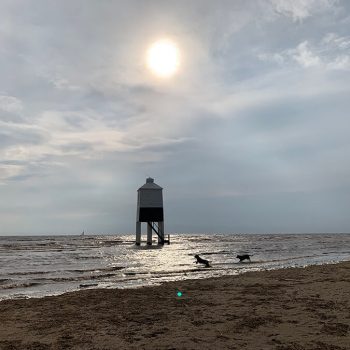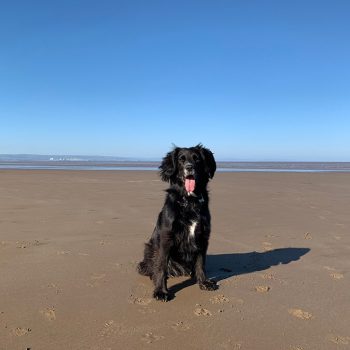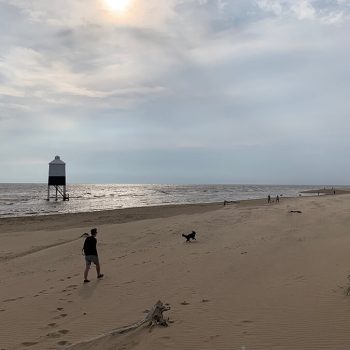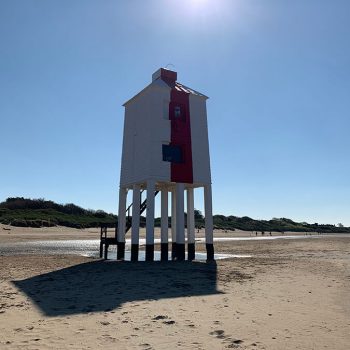 Burnham-on-Sea Beach Lighthouse
This section of the beach near Burnham-on-Sea is a lovely, peaceful place for a wander with your dog whilst they dig in the sand, frolic in puddles and (when the tide allows) run in the sea! We love walking around the iconic Low Lighthouse on wooden stilts, which was built in 1832.
The beach around the lighthouse is dog friendly all year round, however, further south, Burnham-on-Sea Beach bans dogs from May – September. This 7 mile stretch of sand from the River Brue to Brean Down actually has 7 beaches in total, which can sometimes be confusing when trying to figure out where dogs are and aren't allowed! BARB Search & Rescue have a great map and some details of all the beaches.
There is very little parking in this area, therefore parking at Berrow Beach (dog friendly all year round) or Burnham-on-Sea Beach and walking to the lighthouse may be easier. When we visit, we park at Berrow Sand Dunes car park and walk about 2.5 miles to the lighthouse and back again.
Like many of the beaches in this area, please be cautious of sinking sand and mud. There are facilities at Berrow Beach and Burnham-on-Sea.
View this post on Instagram
Address
Allandale Road
Burnham-on-Sea
TA8 2HG
Parking
Limited parking is available in the residential streets nearby, please park considerately if you do park in a residential area. We would recommend parking in one of the car parks at Berrow or Burnham-on-Sea and enjoying the walk along the beach.
Paws for thought
Avoid the sinking mud and sand
Leave a comment...
As this is a community website, please keep your comments helpful and positive, thanks!