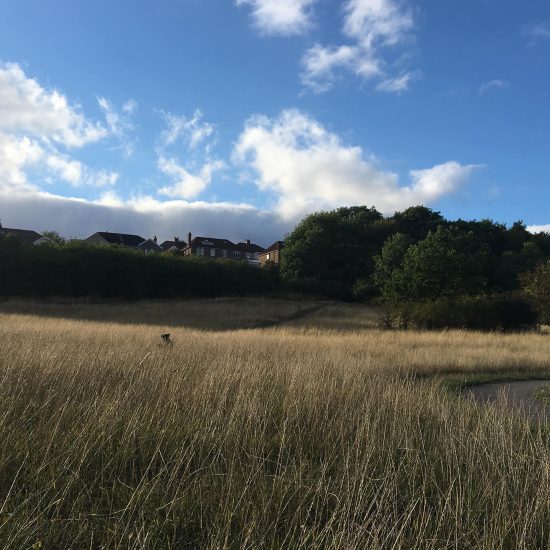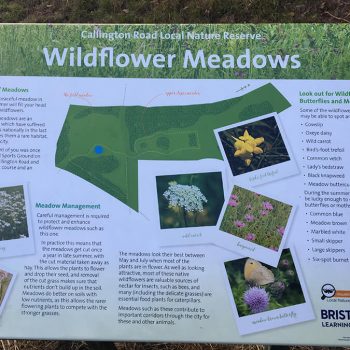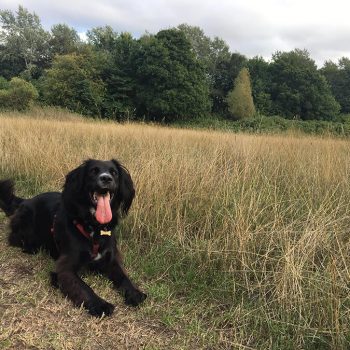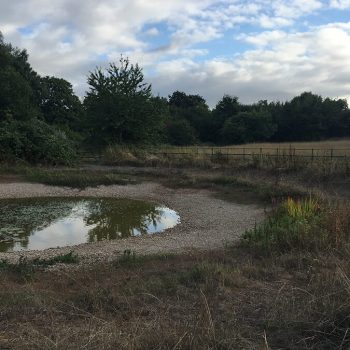 Callington Road Nature Reserve
Callington Road Nature Reserve is tucked away in Knowle, where you might have driven past it and not even known it was there! The nature reserve lies just off of the A4174 (Callington Road) and Wells Road.
With great views over Bristol at the peak, the nature reserve is essentially a large sloping hill, which is great for enthusiastic, energetic dogs! It is especially picturesque in summer when the meadows grow long before being cut back in August, Bella just loved bounding through the long grass like a crazy sprocker. At the lowest part of the hill is a fenced off pond, where in late summer/early autumn blackberries grow in abundance. There is also a seasonal pond between the field meadow and upper slopes.
Aside from the large meadow, there are the 'Upper Slopes' – an area that once used to be allotments. With a paved path circling this area, you might be surprised to see a great variety of fruits, including plum, damson and apple trees as well as redcurrant bushes and blackberry bushes.
Dogs must be kept on leads on the upper slopes which are designated a quiet refuge for breeding roe deer and other wildlife.
Callington Road Nature Reserve also a great spot some more unusual trees such as poplar (popular in the medieval times) and cypress trees.
View this post on Instagram
The history
'The Upper Slopes area was formally cultivated as allotments. As a result, previously cultivated trees and flowers have survived and flourished. Plum, damson and apple trees are visible. Redcurrant bushes fruit into the summer, also Michaelmas Daisies, Golden Rid and Evening Primrose.
Near the entrance to the Upper Slopes is an ancient boundary stone dated to 1987. This marked part of the eastern boundary of Bristol. A seasonal pond near here is usually dry in the summer. It was originally built as a 'wheel washing' pond in the days when wooden wheeled horse drawn carts were common.
The Green Lane runs through the Reserve, it is a public Right of Way and is over one hundred years old. This tree lines lane is a good place to hear and see blue, great and long-tailed tits feeding in the tree canopy. This canopy is also a hunting area for bats at night. Six species have been recorded including Common pipistrelle, Soprano pipistrelle and Long-eared bats.'
– Bristol City Council
Address
Callington Road Nature Reserve
Bristol
BS4 2LT
Parking
On street parking such as Imperial Walk - BS14 9AE
Leave a comment...
As this is a community website, please keep your comments helpful and positive, thanks!