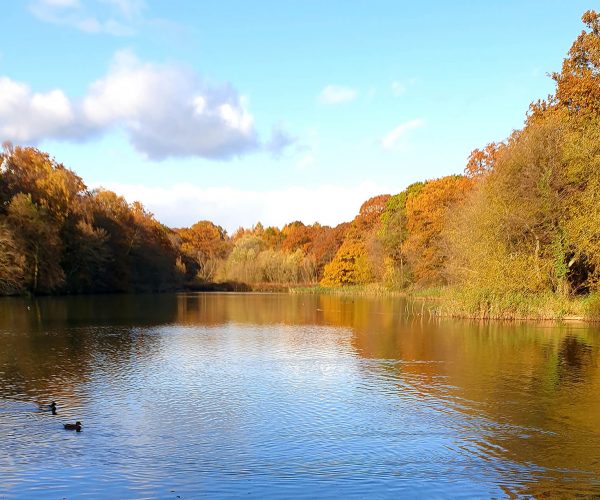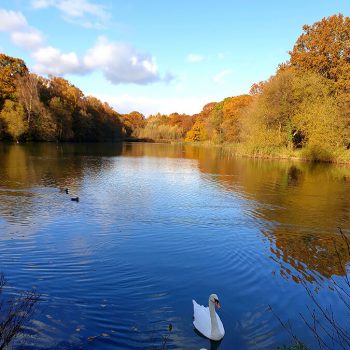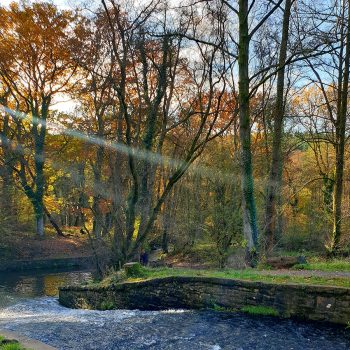 Cannop Ponds
Cannop Ponds in The Forest of Dean is a small but beautiful walk around two large ponds and a haven for wildlife.
It's a perfect place to go with your dogs, kids or family on a warm day, have a picnic and enjoy the view. Dogs can cool off with a little swim in the lake (provided they stay away from the swans!) If visiting in the Gloucestershire school holidays, Silvia Davis Refreshments are open 11am – 4pm during every weekday and weekend.
The path around two ponds takes about 40 minutes to walk at a leisurely pace and will take you around the edge of the ponds before winding into areas of the woodland. The route around the ponds is unsuitable for wheelchairs and pushchairs, but there are some gravel tracks that are fine for pushchairs and wheelchairs without doing the entire route. Please be cautious of cycle paths that run through parts of the walk.
It's worth noting that if you walk along the edge of the lake you will walk towards the main road where there is a crossing to more of the forest – however, this is not gated, so I would recommend dogs on lead until you either curve around to the right of the ponds or cross to the additional forest areas.
Please note, that there are wild boar are in The Forest of Dean, so please keep dogs close and on the paths to be safe.
View this post on Instagram
The history
'The site was originally home to the Severn and Wye Railway, which was constructed to allow exploitation of the mineral resources of the Forest of Dean.
The ponds were created in 1825 and 1829 to supply a waterwheel at Parkend Ironworks. Today, they are used for fishing by the Yorkley Angling Club and the site makes an idyllic spot to view local birdlife. Look out for the Mandarin ducks, reed warblers and a pair of nesting mute swans.'
– Forestry England
Additional information
Address
Cannop Ponds
West Dean
Lydney
GL15 4JS
Parking
Parking charges apply (up to £5 for the whole day), which only takes coins.
Paws for thought
Wild boar are in the forest, so please keep dogs close to be safe and on the paths. There are also swans in the ponds.
Leave a comment...
As this is a community website, please keep your comments helpful and positive, thanks!