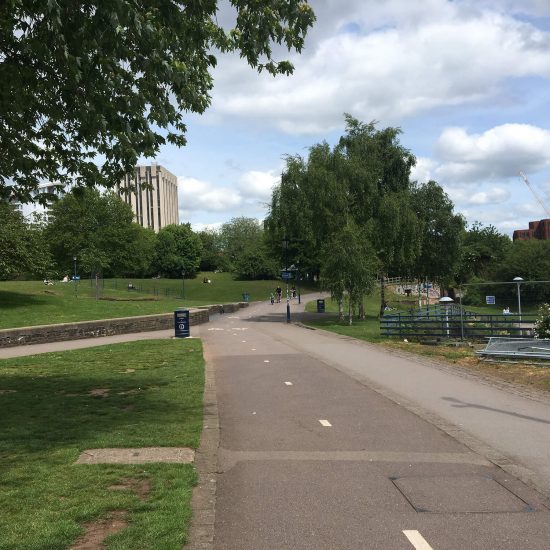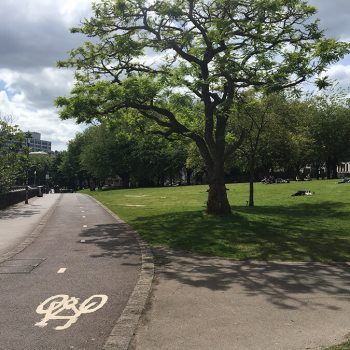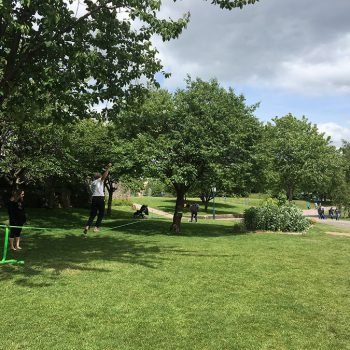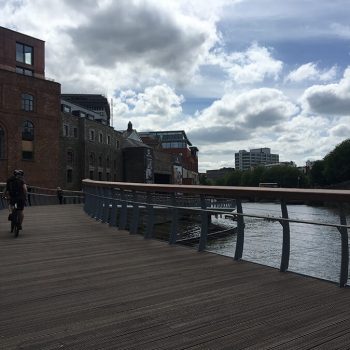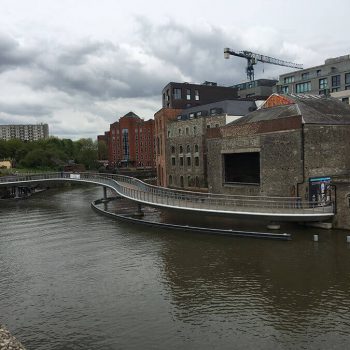 Castle Park
Castle Park is steeped in history and only exists because of extensive damage to the city centre during the Second World War. It is now a popular city park enjoyed by many people and appreciated for being a large green space near the main shopping area.
The green stretches along side the waterfront, right next to the bike lanes and ferry port, and is very close to the shops. The park, despite not being a vast area has so much to offer and is a fascinating area of Bristol. Trees are a very important part of the park, and most have been planted within the last 40 years to enhance the park experience. A wander around will show you how much this park has to offer as well as being able to stretch your legs and give your pooch a run around.
View this post on Instagram
The history
Originally the site was a Saxon settlement with Bristol Castle – the remains can still be seen here today. After the castle was demolished the area grew into the thriving centre of Bristol. It was once the commercial hub of Bristol with Boots, Marks & Spencer, British Home Stores and Woolworths all trading until 10pm to cope with the demand of Bristol shoppers. Unfortunately, in World War II, Bristol was heavily bombed and this part of the city was blitzed and engulfed in flames, destroying a huge part of the area. Miraculously, the walls of St Peter's Church still stand and is left as a memorial to those who died in the Blitz. It was eventually decided this area would be cleared for a new city centre public park.
Address
Castle Park
12 Union St
Bristol
BS1 3XD
Parking
You can park in the Galleries car park, which is opposite Castle Park. The postcode is BS1 3XD
Paws for thought
Park will be very busy on nice days as it is in the centre of town, so might not be the best for energetic dogs. Avoid walking here at night.
Pawfect partner
Leave a comment...
As this is a community website, please keep your comments helpful and positive, thanks!