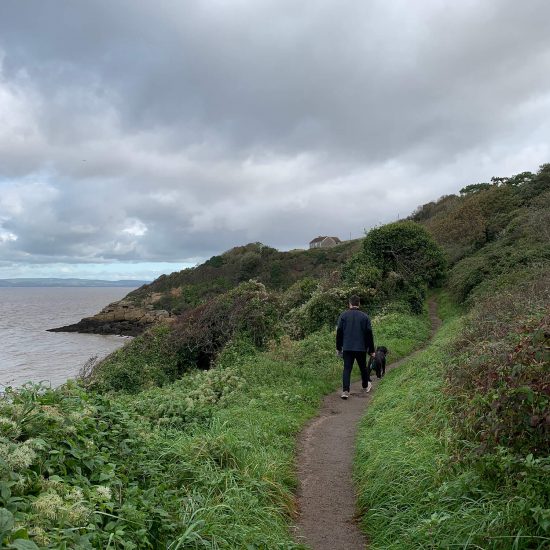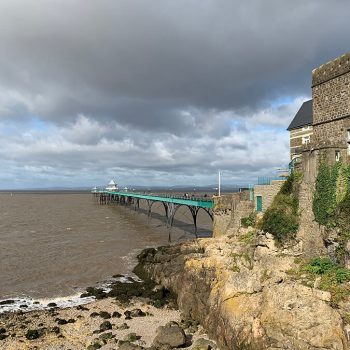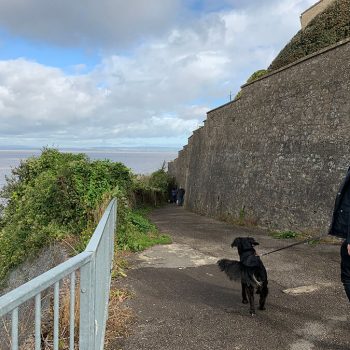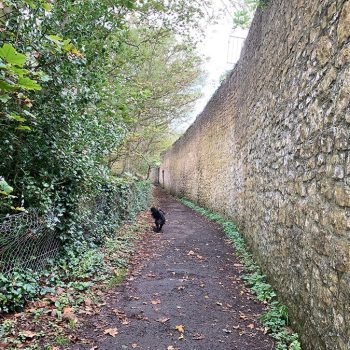 Clevedon Lovers' Walk & Layde Bay
Lover's Walk is one of Clevedon's great walks, starting from Clevedon Marine Lake and travelling north for approximately 6 1/2 miles along the coastal path of the River Severn to the Portishead Marine Lake. On the way is the secluded pebble beach Layde Bay, perfect for dogs who love to swim or get their paws wet.
We started our walk at Clevedon Pier, walking north up Marine Parade, before turning down the path on the slight corner before reaching Wellington Terrace. From here we felt like we could let Bella off the lead, but please be careful in doing this as the coastal path isn't protected in all areas and there are steep drops.
The route has some stunning views of the River Severn Estuary, and it's obviously a popular walk, bumping into other dogs now and again as well as families, couples and hikers. It only took us half an hour to walk to Layde Bay, where Bella bounded down the steps before jumping into the sea. Doggy heaven! If you only want to stop by Layde Bay, there is on on-street parking in Bay Road (BS21 7BT). Also, check the tide isn't in before you go as the whole bay can be underwater if so!
We walked on for a little while longer before doing a slight detour and heading back along the linear coastal path. On the way back we stopped by the elegant and Victorian Clevedon Pier. You do have to pay to go on the pier, but the views are worth it! We also had lunch at the little cafe Tiffin at the Pier, which is dog friendly outside.
Lovers' Walk path was dry when we went (October), so it would be suitable for prams or wheelchairs, however, in the winter it can get very muddy so maybe not suitable for wheels in the wetter months. After Layde Bay, the path is more bumpy with large tree roots to step over, so it's not suitable for prams or wheelchairs after that point.
If you did want to carry on your walk to Portishead, we would recommend stopping by The Windmill Inn which is dog friendly inside and out and has stunning views.
View this post on Instagram
Address
The Beach
Clevedon
BS21 7QU
Parking
Free along sea front (The Beach BS21 7QU) but a limited number of bays. Or pay for parking at Hawthorns car park (BS21 7RG). There is some free parking around the roads, but please be considerate of people that live in the area.
Paws for thought
Steep cliff drops on the coastal path so please be careful if you let your dog off lead
Pawfect partner
Leave a comment...
As this is a community website, please keep your comments helpful and positive, thanks!