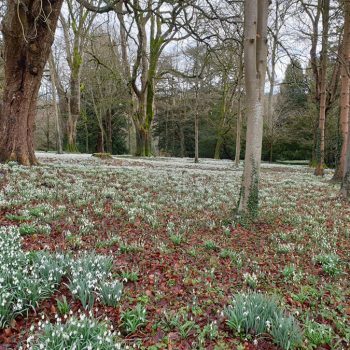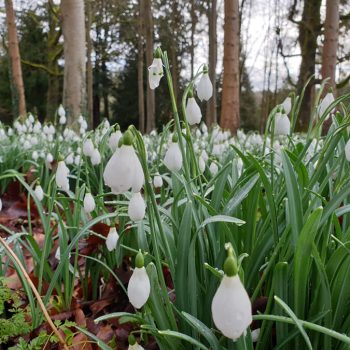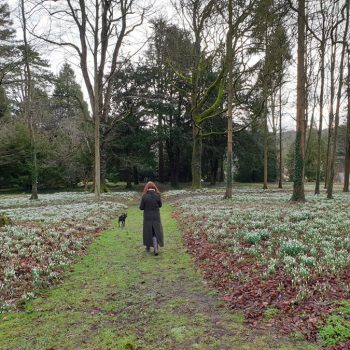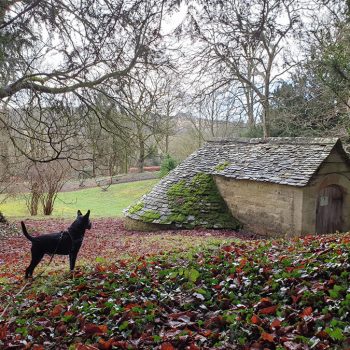 Colesbourne Gardens
Colesbourne Gardens is acknowledged as the most impressive snowdrop display scattered through formal and wild gardens; the snowdrop season is an annual highlight for visitors to Colesbourne Gardens. Snowdrop Open Days take place each February (check website for details) allowing visitors to view more than three hundred varieties of snowdrops, as well as take a tour through the arboretum, wander around the lakeside and purchase souvenir snowdrops for your own garden.
In addition to snowdrops, there are many colourful flowers such as aconites, cyclamen, daffodils and iris, and the arboretum includes a herd of traditional local sheep (although elsewhere on the day of our visit) as well as a number of notable trees, including Gloucestershire and British Champion Trees (an important example because of the trees enormous size, great age, rarity or historical significance, recorded in the Tree Register of the British Isles).
We really enjoyed visiting this garden, the circular walk meanders through the many features of the estate with my favourite being the beautiful blue lake, likely so blue due to the reflection of blue light from tiny particles of colloidal clay within the lake. This was a great day out, and we are likely to return to see how the flowers continue to bloom before the end of snowdrop season.
Colesbourne Gardens is a private estate, only open to the public for limited days each year. Check out the map of the estate here.
Thanks to @bowties.are.really.cool for this walk!
View this post on Instagram
More information
Address
Colesbourne Gardens
Colesbourne
Cheltenham
GL53 9NP
Parking
Free parking
Paws for thought
Paid entry
Leave a comment...
As this is a community website, please keep your comments helpful and positive, thanks!