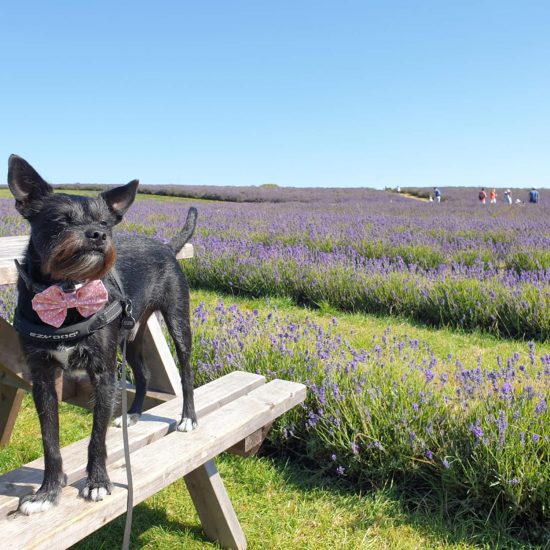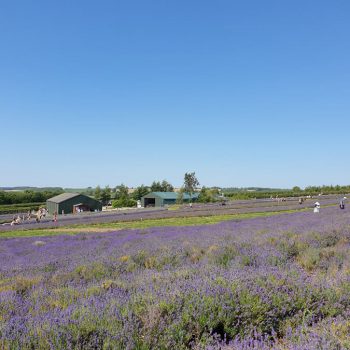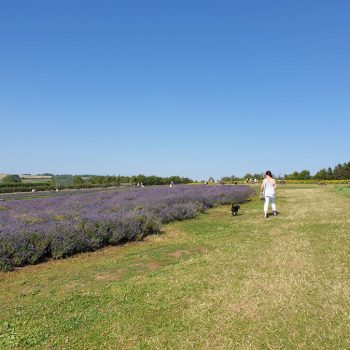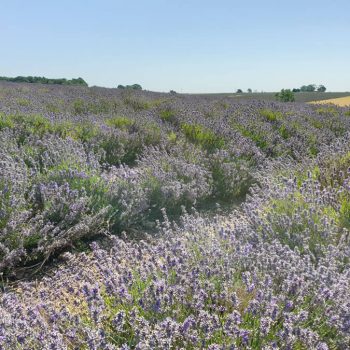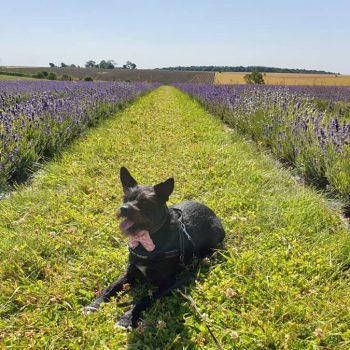 Cotswold Lavender
A seasonal spectacle, there are over forty varieties of lavender with over half a million plants which begin to bloom in June. Harvest is due from the last week of July to the first week of August, when this seasonal spectacle will close to the public.
The lavender fields include wide grassy paths to meander either around the boundary or between the lavender rows, there is also a meadow with mown pathways. There are many opportunities for photos.
Cotswold Lavender has a café to buy cold drinks or snacks such as lavender ice cream. There are numerous benches, as well as plenty of grassy areas to have a picnic, the majority of these are in the full sunshine but there are trees planted which will one day provide some shade.
Cotswold Lavender is a third generation family farm set in the Cotswolds, lavender was first planted at the turn of the millennium and is harvested each year to produce lavender essential oils. These essential oils are turned into a range of products which can usually be brought at the gift shop.
View this post on Instagram
Additional information
Address
Cotswold Lavender
Hill Barn Farm
Snowshill
Worcestershire
WR12 7JY
Parking
Free, based in a grassy field next to the lavender fields
Paws for thought
There is little shade, so this may be a consideration in hot sunny weather. The fields are only open for a limited time in the year, so it may be quieter to visit within the week if you have the opportunity.
Leave a comment...
As this is a community website, please keep your comments helpful and positive, thanks!