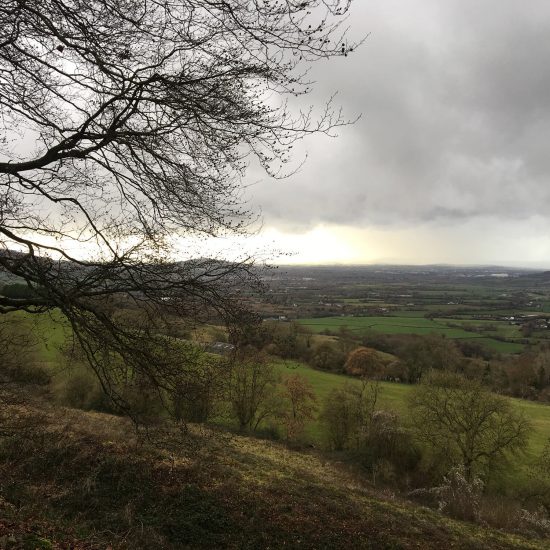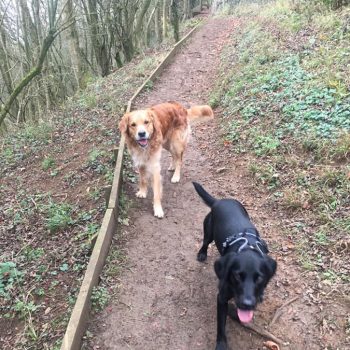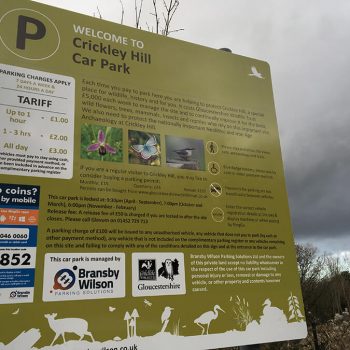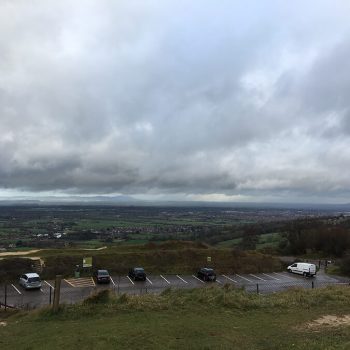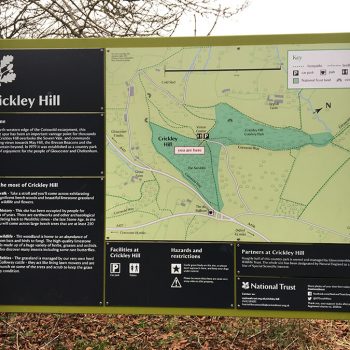 Crickley Hill
Crickley Hill is located in the beautiful Cotswold countryside, overlooking the Severn Vale, with magnificent views towards Robinswood Hill and May Hill, and the Brecon Beacons and Black Mountain beyond.
With several trails to choose from, you could easily spend a couple of hours here. We easily spend an hour walking here in a circular route, before stopping at the cafe to get our dog Bella some homemade doggy treats. We especially love this walk as the woodland area is fenced into sections, making it easier to keep an eye on Bella when she has spaniel zoomies. There are cows in some fields, but these fields are clearly marked and fenced.
Crickley Hill has a big car park, but you do need to pay for parking as although it is National Trust, the Gloucestershire Wildlife Trust also looks after the area. From the car park, head towards the cafe, where there is some information on the different routes you can walk. The easy level Family Trail (orange route) is 1/2 mile and takes approximately half an hour to walk. We tend to take the longer route (red route) – Park Trail, which is a good walk around for an hour.
After our walk, we pop to the cafe, which unfortunately doesn't allow dogs inside, but they do have a seating area outside, water bowls and sell homemade doggy treats.
View this post on Instagram
The history
'As well as being nationally important for wildlife, Crickley Hill has played a notable role in the history of the area. People lived here at various times until about 500AD.
The first permanent residents were a community of perhaps 50-100 people who built a village around 5,700 years ago. These Neolithic (New Stone Age) people were among the earliest farmers in Britain, having arrived from the continent. Later, Iron Age hill forts developed, and finally a post-Roman village.
Between 1969 and 1993 a team of archaeologists carried out excavations at Crickley Hill, and nearly 1,000,000 artefacts were found, which is why we know so much about the people who used to live here.
If you look closely you may be able to see the marks that people through history have left on the landscape here. Areas of Crickley Hill have been designated as a Scheduled Ancient Monument.
Only nationally important archaeological sites can be given this status, and it means that the historic features at Crickley Hill will be protected for future generations.'
Additional information
Address
Crickley Hill
Birdlip
Gloucester
GL4 8JY
Parking
Paid parking on site
Paws for thought
Cows in some fields, but this is clearly marked
Leave a comment...
As this is a community website, please keep your comments helpful and positive, thanks!