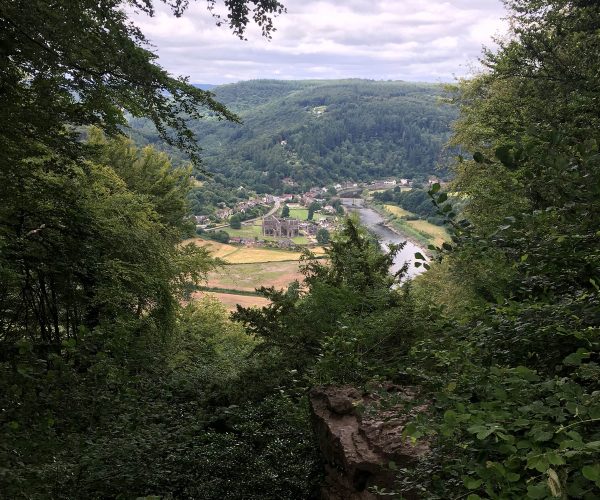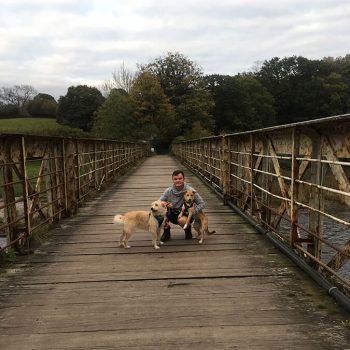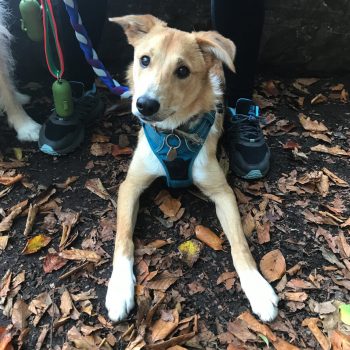 Devil's Pulpit
Devil's Pulpit is a spectacular viewpoint over the Wye Valley and Tintern Abbey in England, near the Welsh border, and is situated on the Offa's Dyke path in Tidenham. Legend has it that the Devil used to preach from the pulpit trying to seduce the Abbey monks to join him.
There is free parking at Tidenham Car Park, where the Devil's Pulpit can be walked to in 20 minutes, or there are information signs with various different routes. You can even do a 7.5 mile circular route to Tintern Abbey and Brockweir.
The paths are quite steep and uneven and can be quite muddy, so make sure you wear decent footwear! There are a lot of wooded areas and full of squirrels so Murphy had to stay on the lead!
Thanks to @murphyplusquinnpup for this walk!
View this post on Instagram
The history
'Tourists first discovered the beauty of the Wye Valley in the 18th century when it became fashionable to take a boat tour down the river to view its romantic scenery. The Devil's Pulpit was a popular viewpoint, a narrow pillar of limestone on the edge of the Wye gorge providing a birds-eye view over Tintern Abbey.
This is border country. Along the ridge of high ground overlooking the river are the remains of an impressive hand-dug bank and ditch which defines much of the boundary between what we now call England and Wales. It was built by Offa, ruler of the Anglo-Saxon kingdom of Mercia from 757 – 796 AD. The dyke would have been a potent symbol of Offa's power and authority over his frontier as well as a formidable obstacle to any invaders. It was designed to impress, with the surrounding trees cleared to ensure it was highly visible in the landscape. It has had a lasting impact on the way people living either side of it define their cultural identity.
Offa's Dyke is Britain's longest ancient monument and now forms part of the route of one of our best loved National Trails, the 177 mile Offa's Dyke Path National Trail.'
Additional information
Address
Devil's Pulpit
Tidenham
Chepstow
NP16 7JR
Parking
Free parking Tidenham Car Park (NP16 7JR)
Paws for thought
The ground is quite uneven and steep
Pawfect partner
Leave a comment...
As this is a community website, please keep your comments helpful and positive, thanks!