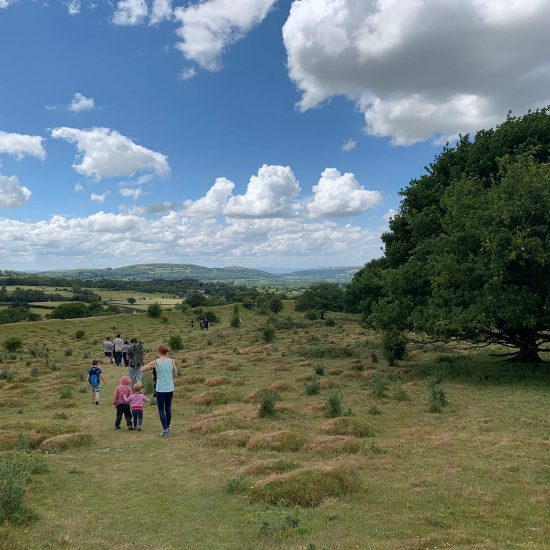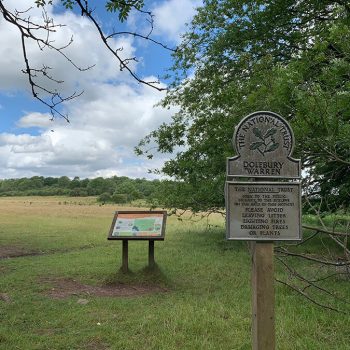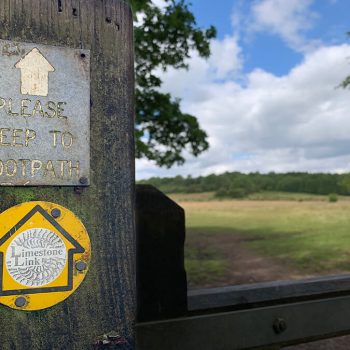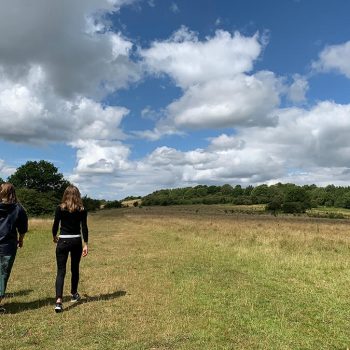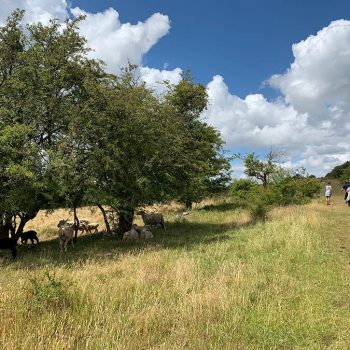 Dolebury Warren
Dolebury Warren is a historic hilltop walk, where an Iron Age Fort was built 3000 years ago. With fantastic views across North Somerset and the Mendips, it's a very popular spot with families and dog walkers, and now home to grazing sheep and cows.
Dolebury Warren is well worth the visit, with absolutely stunning views, on a sunny day, you could spend hours here, the circular route at the top is marked as a 3 hour walk. The terrain is a mix of grasslands and woodlands. The incline to the top is quite steep, but once you get up there, it's an easy stroll.
Please be aware that livestock are kept on Dolebury Warren, we did initially think only one part had sheep and cows in, but as we walked around, we realised there were sheep fields with gates open (we visited in June, so they may be seasonal). So please keep your dog on a lead or under close control.
There are a few ways to access Dolebury Warren – we chose to walk through part of Rowberrow Warren where the incline is gradual. Alternatively, there is a little 'car park' at the base of the hill, I use this word lightly as there's only room for about 6 cars in a tight space and the ground is very uneven. You can also park in the small layby on Rowberrow Lane. Or, if you're up for a real hike, you can explore this vast area of the Mendips, parking at the Rock of Ages in Burrington, walking across the road to Mendip Lodge Wood and through to Dolebury Warren. If you're feeling super adventures, you can park at Burrington Ham, explore Black Down and Rowberrow Warren before making your way to Dolebury Warren.
We highly recommend stopping at The Swan Inn Rowberrow – which is dog friendly inside and serves great food and beer.
We only saw one poo bin, so please take your poo bags home with you if you cannot find a bin.
View this post on Instagram
Address
Deleberrow (just off New Road A38)
Winscombe
Bristol
BS25 5NS
Parking
A few places to park - the main car park on Doleberrow (just off New Road A38) is very small and uneven. Or park in a layby on Rowberrow Lane. If you are visiting dog friendly The Swan Inn Rowberrow (highly recommended), you can use their car park.
Paws for thought
Livestock - sheep and cows grazing. Beware of adders in long grass in summer.
Pawfect partner
Leave a comment...
As this is a community website, please keep your comments helpful and positive, thanks!