Dundry Hill circular walk is a pretty walk in the outskirts of Bristol, with views of the beautiful rolling countryside.
To get to Dundry Hill circular walk, park in the Downs Road Car Park (BS41 8LQ). Next to the car park is a big gate with a footpath sign. Follow this path across the field, there is sometimes livestock, so please make sure your dog's recall is good, but a lot of people walk dogs there so you can skirt around them pretty easily. This path will take you over stiles and through fields before getting to country lanes again. See map below for the circular route.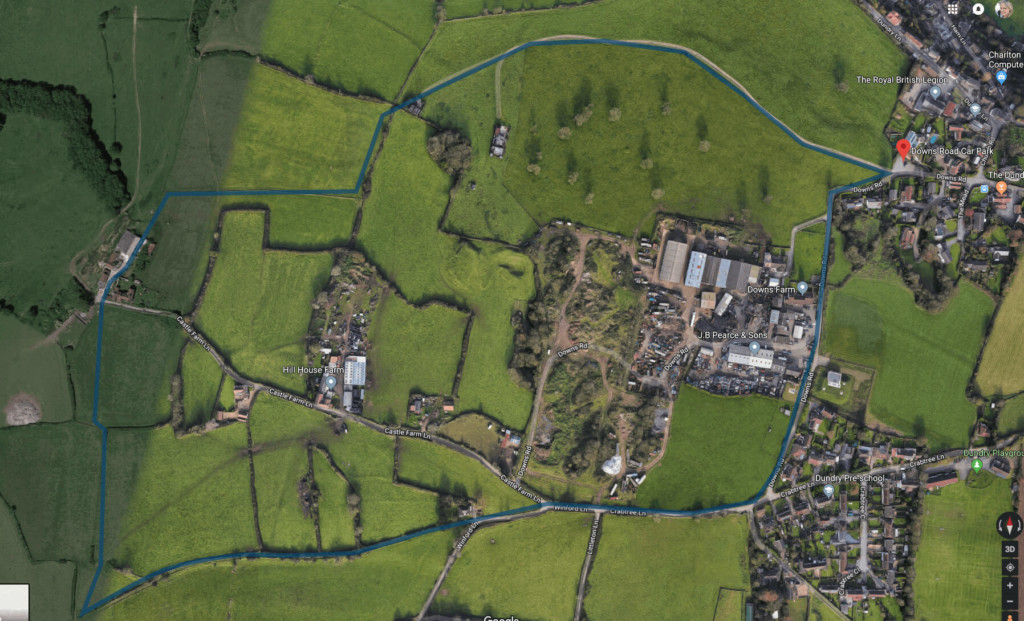 The route above is a shorter walk of Dundry Hill which will take about an hour. You can extend this route further by turning off Crabtree Lane (before the school), this will take you into a field next to the school playing fields. Follow this path to Samaritans Way, where you and your pup can walk back towards the village and Church near the car park.
The history
'It is thought that Dundry Hill derives its name from 'Dun' or 'Draegh', signifying a hill of oak. The hill lies on a roughly east/west axis from the A38 right across to the Iron Age Fort at Maes Knoll and rising to over 700 feet forms a green back cloth for the whole of south Bristol. Dundry Hill was formed when the earth's crust settled early in the Carboniferous time (350 – 279 million years ago). It was during this time that the famous Dundry Freestone was deposited, forming a cap over the length of the hill. Quarrying of the Dundry Freestone began in Roman times and it was used extensively in the 12th to 15th centuries to build many of the local churches and other important buildings. The Dundry Parish Church, dedicated to St. Michael the Archangel, was rebuilt in the 19th century using the stone. Quarrying in the area ceased around 1910.'