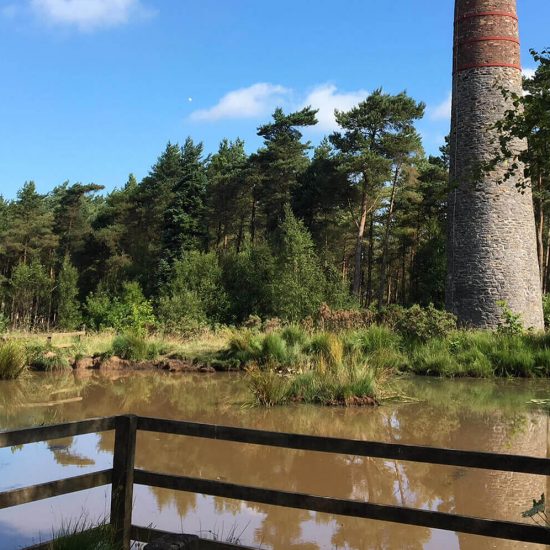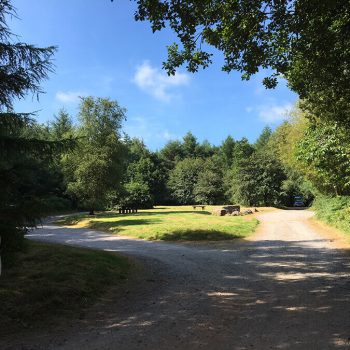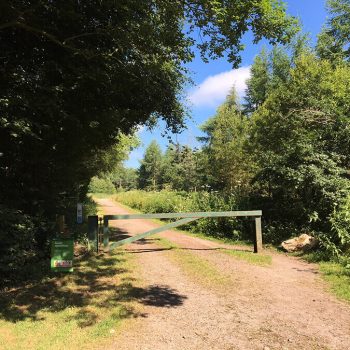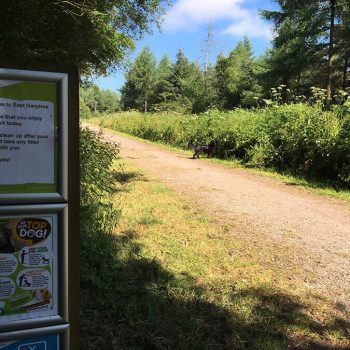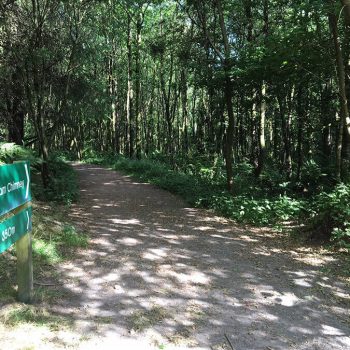 Recently updated!
East Harptree Wood & Smitham Chimney
East Harptree Wood & Smitham Chimney is a lovely short walk based around the impressive industrial chimney that stands in a testament to the industry that once flourished here.
The Smitham Chimney is a relic of Mendip's industrial past. The Cornish-style chimney survived when the site closed in 1875 and was saved from complete destruction in 1973 by The Mendip Society and Somerset County Council.
East Harptree Wood & Smitham Chimney is easy to get to from the centre of Bristol, and there is a free car park with grassy areas and picnic benches, so perfect spot for a family walk. Once you have parked, walk towards the entrance of the car park and you will see a large gravel path on your left with a gate in front. Follow this path for about 10 minutes until you see the sign for Smitham Chimney on your right, this smaller path winds around the beautiful, well cared for woodland. After a short walk, you will see Smitham Chimney and the pond in front, looking particularly impressive, with wildlife in and around the pond thriving. Dogs have recently (2022) been asked to stay out of the pool for wildlife conservation.
Once your pooch has had a sniff, then you can walk back to the car park by following the path back around (walk past the pond and take a left). Or you could extend this walk by either walking or by driving a short way to Harptree Combe; a Site of Special Scientific Interest featuring a narrow gorge with a beautiful little woodland which a small stream (Molly Brook) follows through.
'The project to improve the area around the chimney is a partnership between the Forestry Commission, the Mendip Society, the Mendip Hill AONB Service, Countryside Agency and Aggregate Industries.'- Forestry Commission England.
View this post on Instagram
The history
'In the 1850s, fires blazed to incredible temperatures and poisonous fumes rose in huge clouds out of the 70ft high brick and stone chimney. Huge piles of slag (from earlier lead-smelting) were re-smelted to release liquid lead and the smoke, still heavy with lead, was cooled in flues to be scraped off later. Most of the lead was used for shot in guns. This Cornish-style chimney is the last of its kind in the south-west.
The site finally closed in 1875. The chimney survived the destruction of the buildings and was saved by The Mendip Society and Somerset County Council in 1973.'
– The Mendip Society and Somerset County Council
Address
East Harptree Wood
East Harptree
Bristol
BS40 6DA
Parking
Free car park at wood
Pawfect partner
Leave a comment...
As this is a community website, please keep your comments helpful and positive, thanks!