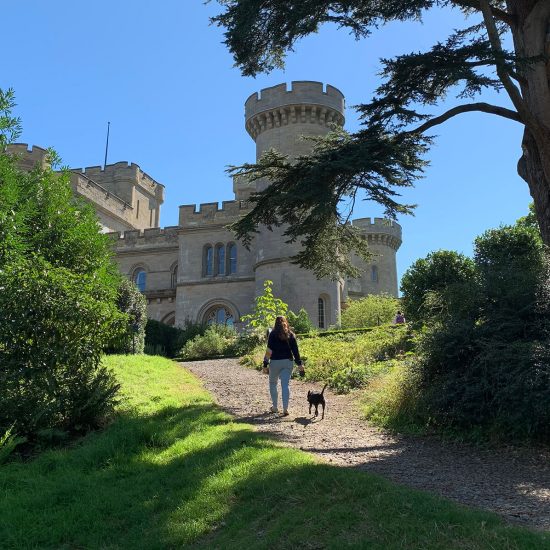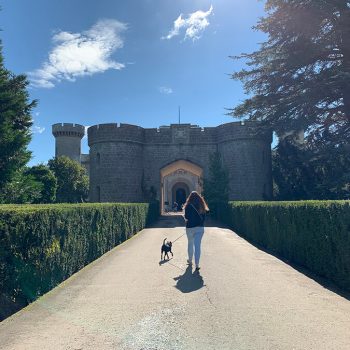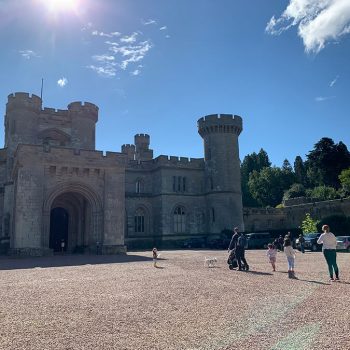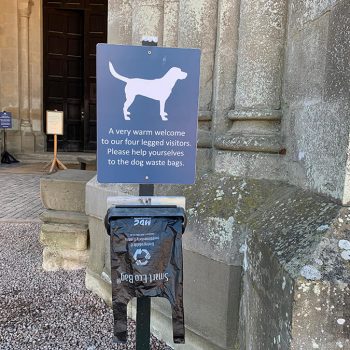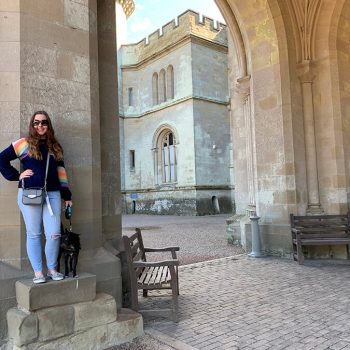 Eastnor Castle
Eastnor Castle is situated in the countryside of the Malvern Hills, an Area of Outstanding Natural Beauty (AONB), it is an award-winning attraction boasting an expansive lake, a mature arboretum, a deer park, and walking trails with spectacular views.
It's super dog friendly, allowing dogs into the magnificent castle and a dedicated off lead area as well as entertaining children with the Adventure Playground, Knight's Maze, Junior Obstacle Course and Woodland Playground, making Eastnor Castle the perfect family day out. Our dog Brucie's favourite part was being allowed into the Castle to see the spectacular state rooms, this made our day out a unique experience as the whole family was able to enjoy the day together.
There are plenty of picnic benches dotted around the grounds, as well as a tea room, ice cream parlour (which sells doggy ice cream) and gift shop.
Highly recommended and we'll definitely be bringing more friends with us to visit next summer!
Please note that the castle and grounds are only open to the public between April – September, but also offer lots of seasonal events such as Easter Egg hunts and Christmas Santa visits.
Usually, the castle is very accessible, with a castle stair climber, disabled lifts and disabled parking outside the castle, but due to COVID-19, some of these are more restricted, so please check on their website for the full details.
The existing estate originates in the late sixteenth century as a Manor, with the Castle established in the early nineteenth century as a symbol of the family's wealth; following decline and neglect in the early twentieth century, the Castle has been recently revived as the estate diversified into tourism and the beauty of Eastnor Castle is available for everyone. Highlights of the Norman Revival Castle include the medieval armour in the Red Hall, the exquisite decoration of the Gothic Drawing Room, and the seventeenth-century tapestries of the Long Library.
Eastnor Castle is a Grade One Listed Building for Historic England and participates in the Historic Houses Association (HHA), a cooperative of independent historic castles, houses and gardens aiming to conserve the nation's heritage.
Additional information
Address
Eastnor Castle
Herefordshire
HR8 1RL
Parking
Free, but you need to pay for entry
Paws for thought
Dogs need to be kept on lead throughout the castle and the grounds, there is a dedicated off lead area though. Eastnor Castle is open in the spring and summer, but closed in the autumn and winter.
Leave a comment...
As this is a community website, please keep your comments helpful and positive, thanks!