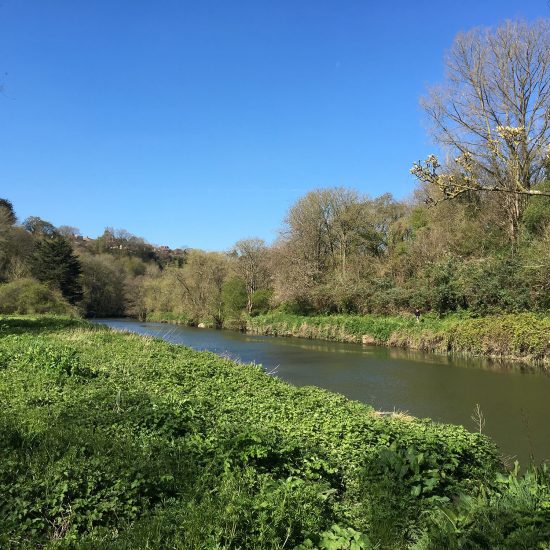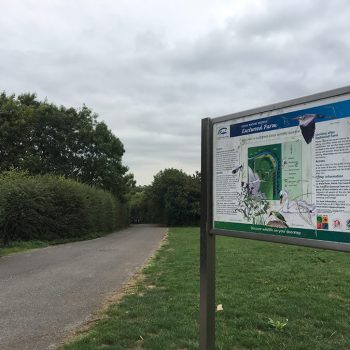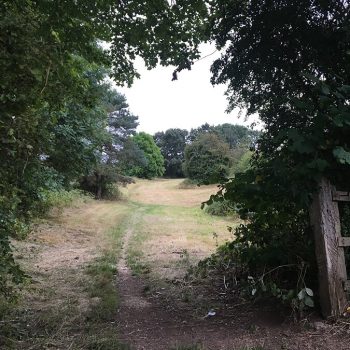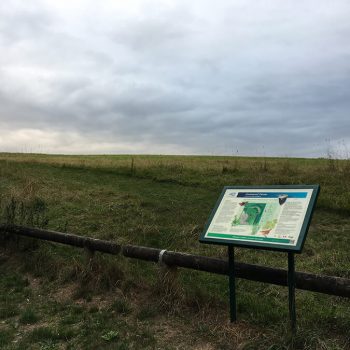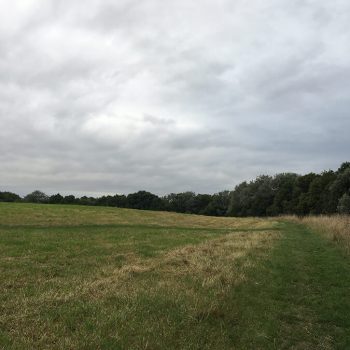 Eastwood Farm Nature Reserve
Eastwood Farm is a brilliant nature reserve in Bristol, a hidden gem that is perfect for a dog walk. The nature reserve consists of fields, meadows, woodland and pools with the River Avon meandering the boundary.
Parking on Wyndham Crescent, you can walk down a wide path to the nature reserve. On each side of the path are fields you can explore, or carry down the path to the main large field that is surrounded by a small woodland. This circular field is quite big and when we visited on a weekday evening we saw a family training a puppy for recall. The reserve was very quiet and the only people we saw were joggers and dog walkers.
Walking through the trees, you can either venture towards the children's play area which is just outside of Eastwood Farm Nature Reserve, or walk down to the River Avon and take in the beautiful views.
One of the best things about this walk is that if you do not want your pup to splash around in the River Avon, there are a couple of pools near the river that pooches can play around in. This area of the walk is stunning and it's so hard to believe you're in urban Bristol. The trees are so dense on the opposite side of the river that you cannot see any buildings, and you can tell wildlife is abundant here, with a great range of wildflowers and paths that meander through meadows.
We loved this walk and would definitely recommend it.
View this post on Instagram
The history
'Eastwood Farm was managed as a traditional farm up until 1971 when the 65 acre site was purchased by Bristol City Council. From 1971 to 1978 part of the site was used as a tip for domestic waste. Once tipping ended, the site was landscaped and trees were planted. Eastwood Farm is now open to the public and is a wonderful place for relaxing and enjoying wildlife.'
– Bristol City Council
Address
Eastwood Farm Nature Reserve
Bristol
BS4 4SP
Parking
Many entrances, but we parked at Wyndham Crescent - BS4 4SX
Paws for thought
There are horses in a nearby field on the walk, but this is easily avoided
Pawfect partner
Leave a comment...
As this is a community website, please keep your comments helpful and positive, thanks!