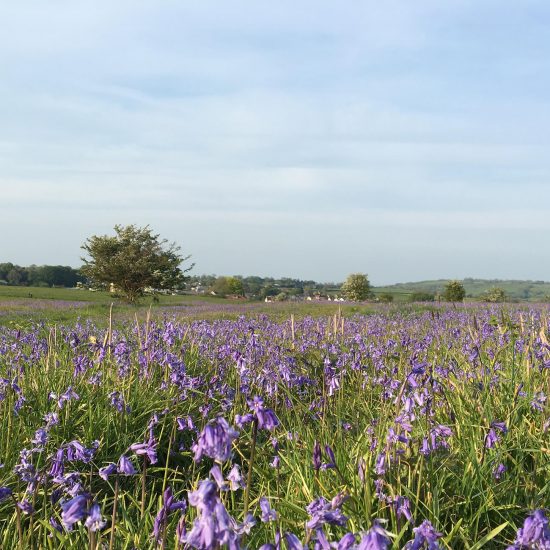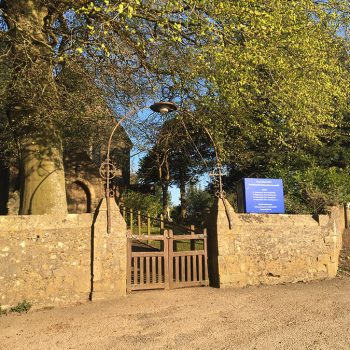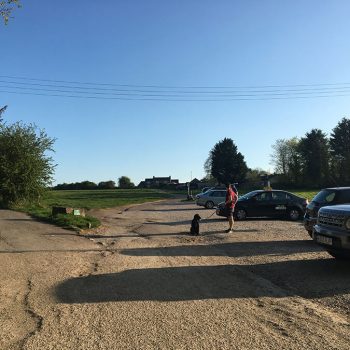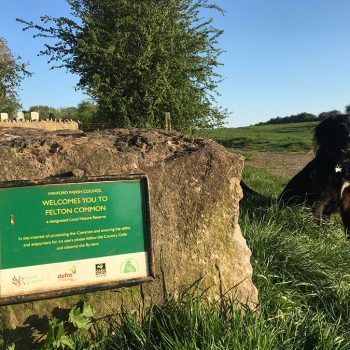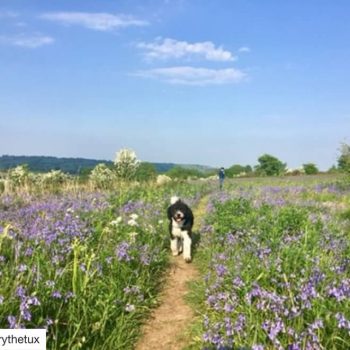 Felton Common
Felton Common is a large open green area near Bristol airport. The planes fly right over your head, rumbling loudly as they come in to land, so it's great fun to plane spot whilst walking your dog.
It's become one of our favourite places to walk as the landscape changes so dramatically in the year – in spring, thousands of bluebells push through the soil, carpeting the ground, then in summer, the wildflowers blossom, pushing high flowers of pink into the air next to a fern forest.
We parked in the small car park at St Katherine's Church (BS40 9UR), parking is supposed to only be used by people visiting the church or the common. From here, head south, away from the main road, where the common is sort of triangular shaped, allowing you to walk around the perimeter, or cut up and go through the middle to follow a different path.
There's a lot of room, so if you see another dog, they tend to be some distance away, however, it does seem like a lot of people know about this place! We definitely recommend visiting in April, where you will discover the meadows of bluebells on show.
The terrain is sloping and easy to walk around, but there are no paved paths.
View this post on Instagram
Address
Felton Common
Felton
Bristol
BS40 9YN
Parking
Either park by St Katherine's Church (BS40 9UR) or in the village on Felton Street (BS40 9YL)
Pawfect partner
Leave a comment...
As this is a community website, please keep your comments helpful and positive, thanks!