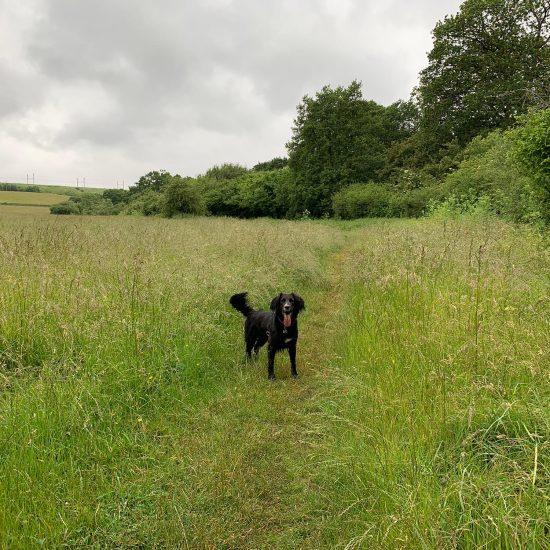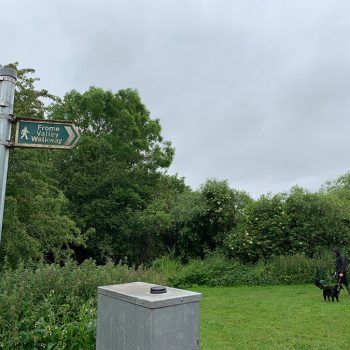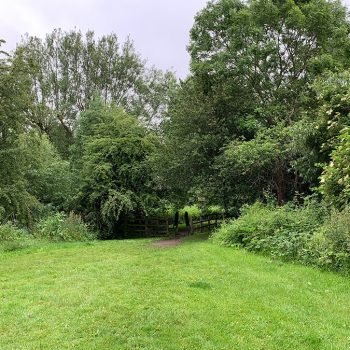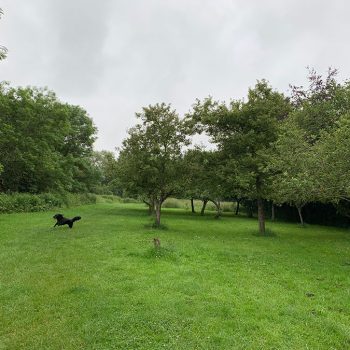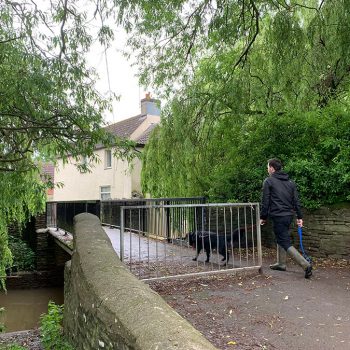 Frampton Cotterell to Winterbourne Down
An adventurous 4.5 mile  linear walk along the Frome Valley Walkway from Frampton Cotterell to Winterbourne Down. The great thing about this walk is it's along the river, therefore it's quite easy to navigate and you walk through the old industrial Huckford Quarry Nature Reserve.
Starting at Frampton Cotterell, we parked just outside St Peter's Church, on Church Road, where there are a few spaces.
Walking directions
1. The start of the walk is directly opposite the church and has a little sign which points out the Frome Valley Walkway. From here, walk through the field, alongside the River Frome until you reach a small road with some houses (it's a dead end road, so very few cars will be here).
2. Walk over the little bridge and turn right into some fields.
3. It's quite easy from here – just keep walking through the fields near the River Frome. There weren't any animals when we visited (May), but please let us know if there is when you go and we can update the website. The further you go through the fields, the more uneven the ground is and can be very muddy in winter.
4. It took us over an hour to reach Huckford Quarry Nature Reserve (we were taking our time to look around though), and the fields were picturesque and quiet. We didn't let Bella go in the River Frome because it looked quite strong.
5. You will eventually see the Huckford Viaduct rising over the trees. Follow the path until you see a bridge which will bring you into the old quarry nature reserve.
6. Huckford Quarry Nature Reserve is a striking place to walk around, a relic of the industrial past where they mined the area to build the overhead viaduct. There are some things to be aware of though: dogs are not allowed in the river (it flows very fast) and if you walk up the quarry, there are ledges and drops.
7. If you want to carry on walking down the Frome Valley Walkway a bit longer, there's a great dog friendly pub on Down Road called The Golden Heart that we highly recommend. Or you could even carry on walking the Frome Valley Walkway, all the way to Oldbury Court and beyond!

View this post on Instagram
Address
Mill Lane
Frampton Cotterell
Bristol
BS36 2AA
Parking
Some spaces to park outside St Peter's Church. You can also park on Mill Lane, but please park considerately around the houses as this is a small residential area, or park at The Globe pub if going there for food/drink (dogs are not allowed inside the pub though)
Paws for thought
Uneven walk near the river, so might not be ideal for some people
Pawfect partner
Leave a comment...
As this is a community website, please keep your comments helpful and positive, thanks!