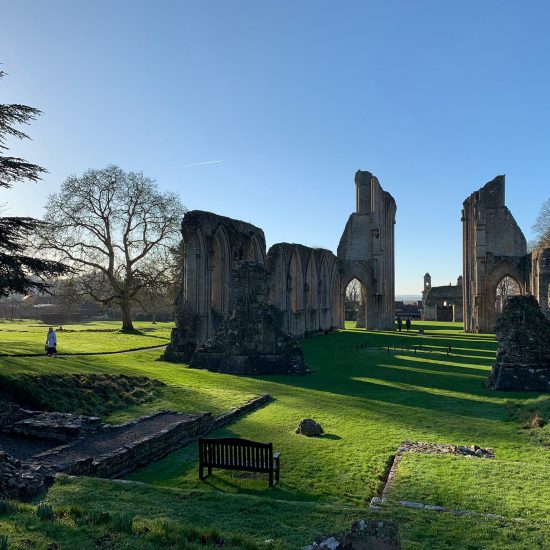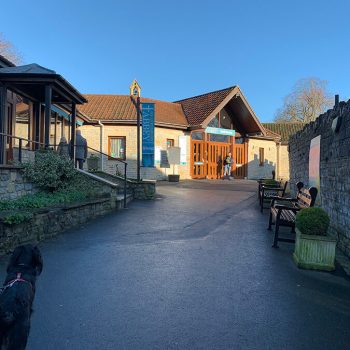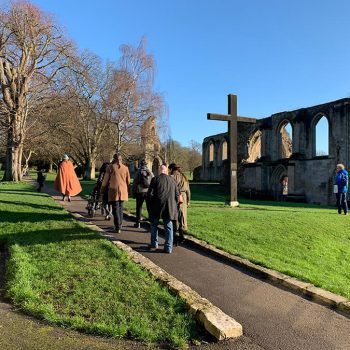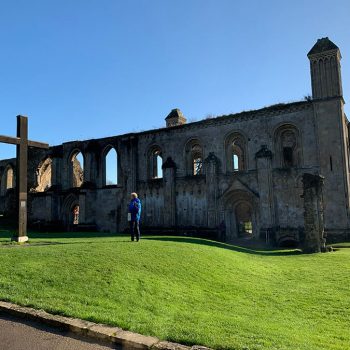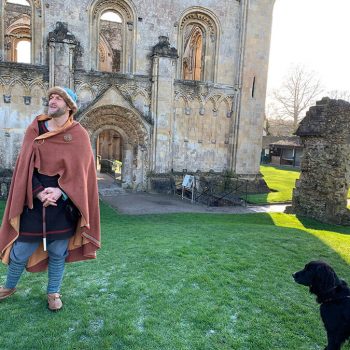 Glastonbury Abbey
Glastonbury Abbey has legendary status as the earliest Christman monastic site in Britain and by Doomsday, it was one of the wealthiest abbeys in England. The ruins are now a reminder of when Henry VIII introduced The Dissolution of the Monasteries in 1539, and the once magnificent abbey was plundered and quarried for stone. The ruins are now protected and are grade I listed building and scheduled ancient monument.
We visited on a beautiful sunny day, after a brilliant walk at Glastonbury Tor and lunch at nearby dog friendly Excalibur Cafe. You need to pay to enter, but it's so worth it if you're visiting the area for the day. The whole of the abbey is dog friendly (dogs need to be on a short lead), including the museum. We timed our visit perfectly and managed to join a tour as soon as we arrived. Our tour guide was an expert at showing us around the grounds, giving us a brief history of the abbey and showing us all the points of interest. Even though the abbey lies in ruins, it's still a magnificent site and you can only imagine how impressive the place used to be. Once the tour has finished you can wander around at your own pace, walking around the ponds, wildlife area and old kitchens.
Highly recommended, the whole site is assessable, has toilets and an outdoor cafe which serves lunchtime snacks.
Additional information
Address
Glastonbury Abbey
Abbey Gatehouse
Magdalene Street
Glastonbury
Somerset
BA6 9EL
Parking
Paid car park at St. Dunstan's (Town Hall car park) BA6 9EH, or park for free in the town centre on Sunday
Paws for thought
Dogs need to be on a lead
Pawfect partner
Leave a comment...
As this is a community website, please keep your comments helpful and positive, thanks!