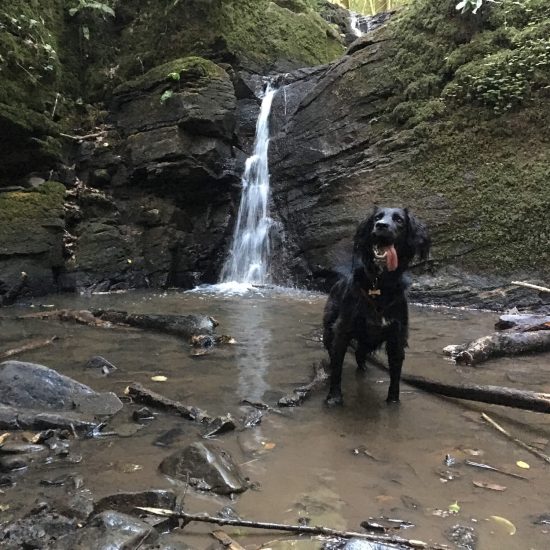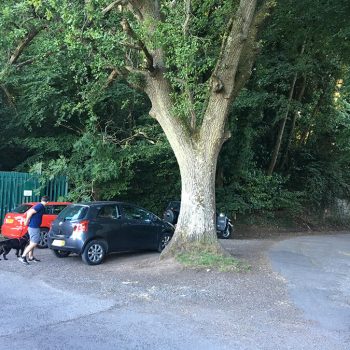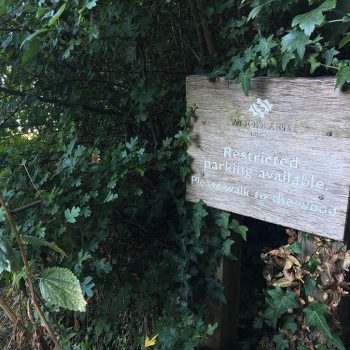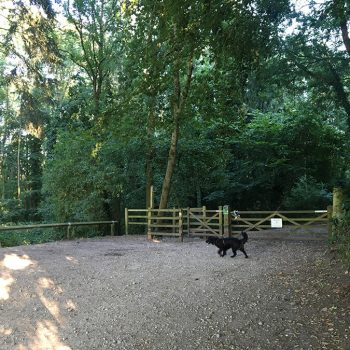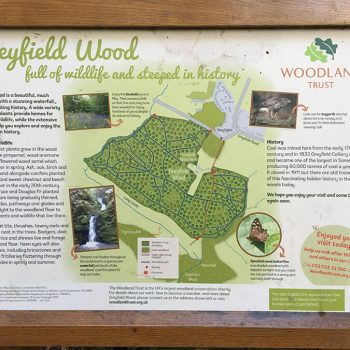 Greyfield Wood & Stephen's Vale Waterfall
Greyfield Wood is an almost 90 acres woodland with wide paths that will take you through a beautiful array of ancient trees and downhill to the picturesque Stephen's Vale Waterfall.
To get to Greyfield Wood, turn off Greyfield Road (at the bend) in High Littleton, onto a small country lane, towards Greyfield Wood Farm. When you see a small fork in the road which has a large tree, electricity box and bin, this is one of the places to park! It may not seem like much, but a few cars can fit here and the Woodland Trust advises it on their signs. Or you can drive straight down the little lane and park outside the entrance, in the small car park.
At the entrance of the woodland, there's a map and information board. We made a beeline for the waterfall as it looked so magical and a great place for Bella to splash around. To get to the waterfall, just follow the path straight down the hill, crossing the field at the bottom as you go (there are sometimes cattle in this field, but you can avoid them by staying in the woodland and mirroring the path in the field). Once you get to the other side of the field, just follow the sound of water through the kissing gates!
We loved the Stephen's Vale Waterfall, with Bella dashing in and out of the pool and streams whilst we explored the woodland around. It's a perfect place to go on a warm day, where your pup can stay cool and in the shade.
We would highly recommend this walk, it's lovely any time of year, from spring when the bluebells start appearing, to muddy winter.
View this post on Instagram
The history
'It's hard to believe this wild and natural woodland has an industrial past, but look closely and you can make out the shallow pits dug in the 17th century to mine the seams of coal near the surface. Mining continued in the area until Greyfield Colliery closed in 1911, and many of the current paths and tracks are on the same routes of mine working routes and tramways.'
Address
Greyfield Wood
High Littleton
Bristol
BS39 6YE
Parking
A very small area to park just before you get to the lane which takes you to Greyfield Wood or park in the small car park in front of the entrance to the woodland
Pawfect partner
Leave a comment...
As this is a community website, please keep your comments helpful and positive, thanks!