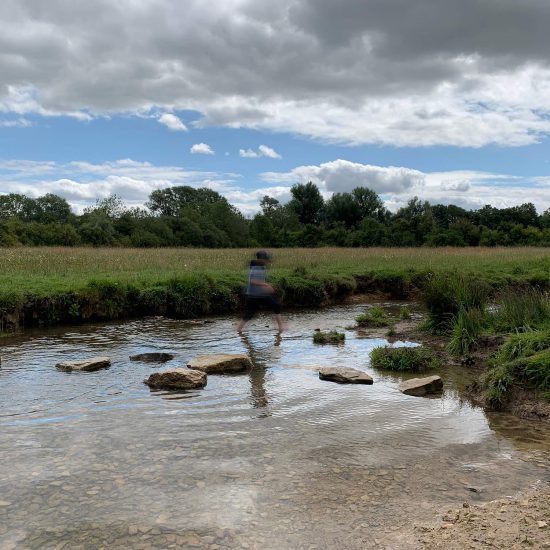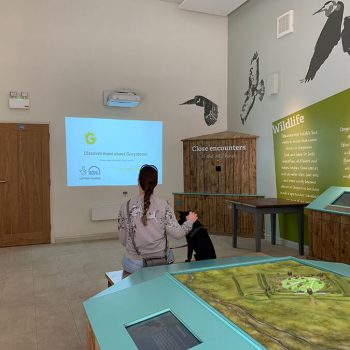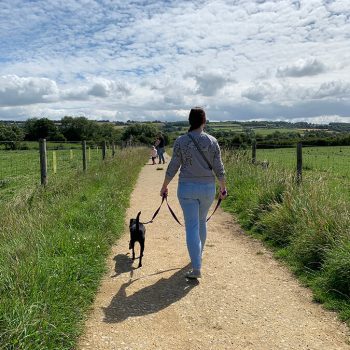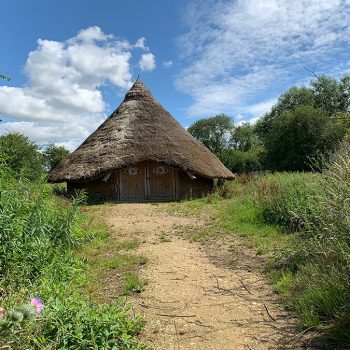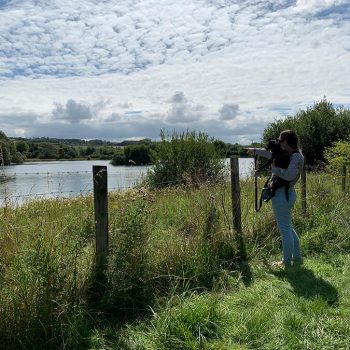 Greystones
Bourton-on-the-Water is an absolutely stunning Cotswold village, with great walks and dog friendly pubs, cafes and attractions, making it a great place to spend the day out with your dog and family.
Greystones is located a few minutes' walk from the village centre, and is cared for by Gloucestershire Wildlife Trust. The beginning of the walk is located at the visitors centre on Greystones Lane, where there is a small cafe, toilets and information area.
Dogs need to be on lead on this walk, but as the nature reserve links to some National public footpaths, you will come across dogs that walk from the Oxfordshire Way off the lead. The first part of this walk is around part of the farm, so if you have kids, it's a great chance to see cows up close with them.
The walk is mostly through fields where there are sometimes sheep and cattle, so it's important that dogs are kept on a lead. The most picturesque part of the walk is a stream with stepping stones, meandering through the meadow. You will often find families gathered around here, with kids playing in the shallow water whilst the parents relax.
Our walk around Greystones was about 3 miles.
Want a longer walk? You can extend this route further by walking along the Oxfordshire and Diamond Way, or explore the dog friendly visitor attractions in the village such as The Dragonfly Maze, Birdland Park & Gardens and the Cotswold Motoring Museum & Toy Collection.
View this post on Instagram
The history
'People have gathered, lived and worked here for more than 6,000 years, and it is thought that it may well be one of the first places in the Cotswolds to be inhabited. During the Iron Age, about 2,500 years ago, it was particularly important when it became a regional trading centre.'
Additional information
Address
Greystones Farm
Greystones Lane
Bourton-on-the-Water
GL54 2BA
Parking
There is no direct parking for Greystones, but there are many car park options in the village, the closest car park is the Co-op one on Station Road, GL54 2AA.
Paws for thought
Dogs need to be on lead. Cattle and sheep are sometimes in the fields.
Pawfect partner
Leave a comment...
As this is a community website, please keep your comments helpful and positive, thanks!