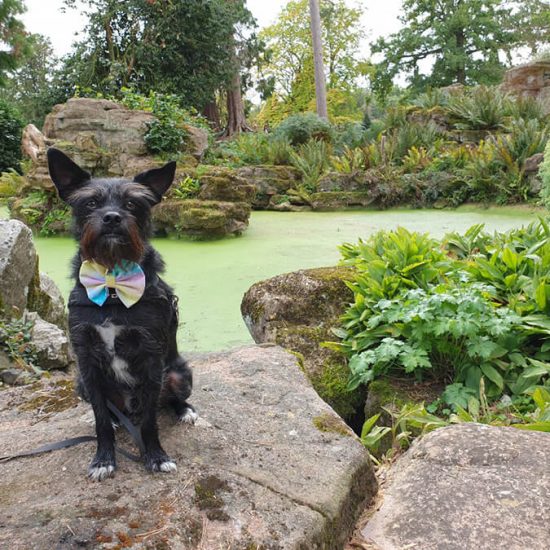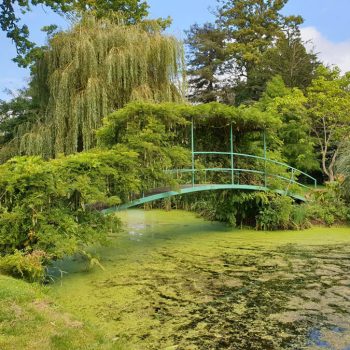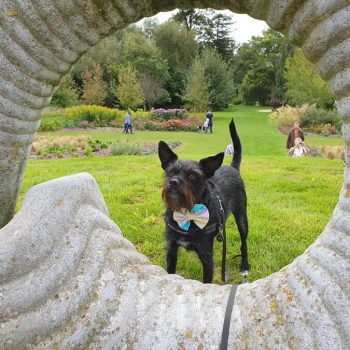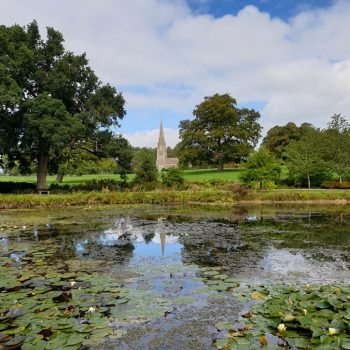 Highnam Court Gardens
Highnam Court Gardens are a hidden gem, these gardens are a fantastic place to visit with a huge variety of areas to see including lakes, meadows and woodlands. There is much to discover, including the sunken rock garden (can you spot the crocodile?), the formal rose garden (can you see the huge owl looking down at you?) and walks around several streams and lakes (will you find the little red bridge?).
The gardens include a pulhamite rock garden installed in the mid-nineteenth century and took over ten years to build, this is one of the earliest and largest surviving examples. Although built from a patented anthropic rock this area has incorporated a stream to create ponds, and has been expertly planted with many ferns to create a flourishing oasis.
This garden has been a favourite for my dog Brucie, the variety of areas and many paths mean we can spend a few hours exploring and taking lots of photos, our favourite areas are exploring the sunken rock gardens and crossing the many bridges (there are quite a few!). There are open lawns near the lake to enjoy a picnic in the sunshine, as well as a volunteer café where we can pick up tea and a cake.
Highnam Court Gardens is a private estate, only open to the public for limited days of the year as part of the National Garden Scheme (NGS). Dogs need to be kept on a lead. Disabled access is limited due to gravel paths and stairs into the Orangery. The latest opening times can be found on their website.
View this post on Instagram
Additional information
Address
Highnam Court Gardens
Highnam
Gloucester
GL2 8DP
Parking
Free parking
Paws for thought
Open on Sundays only. Cash only. Double check opening times on the website before you go.
Leave a comment...
As this is a community website, please keep your comments helpful and positive, thanks!