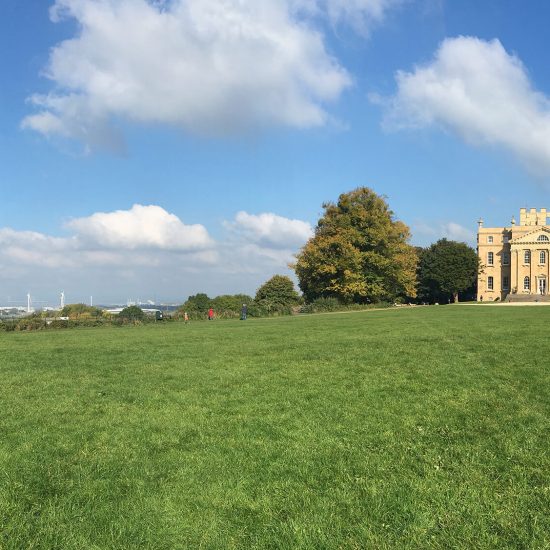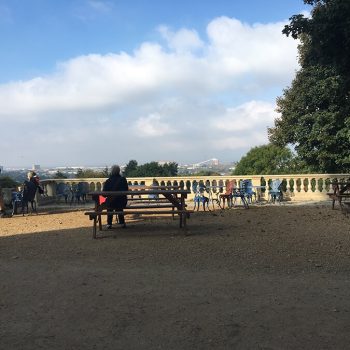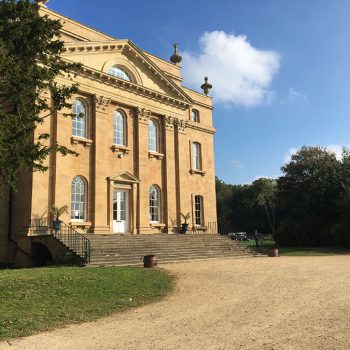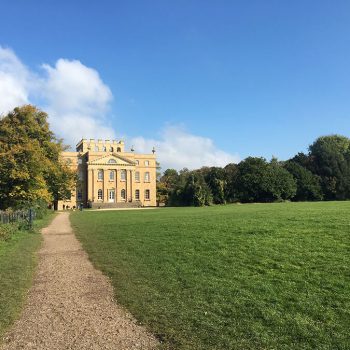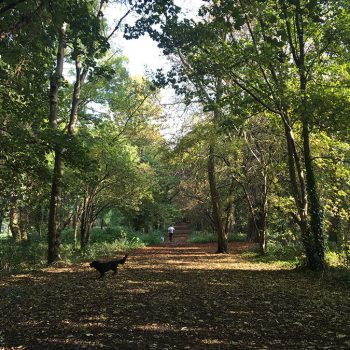 Kings Weston House
Kings Weston House is a very popular spot for dog walkers, with a historic landscape covering over 300 acres that include mowed lawns, fields, woodland, historic buildings, grand panoramas and a brilliant cafe. The whole place has been renovated in the last few years (and is still continuing), so every time you visit you will see or discover something new.
Parking at Kings Weston House is free to visitors, with a good size car park on site. On the grounds sits a large manor house, built between 1712-1720 by Sir John Vanbrugh, this holds an excellent cafe where dogs are very welcome. The cafe has outdoor seating with glorious views that stretch to the River Severn and Portishead. Outside the house are large grassy areas, just perfect for a doggy runaround! Or, you could walk the circular path around the grounds, which will take you and your dog through well-kept woodlands and past old garden buildings. One of the most iconic garden buildings is The Echo – designed in 1722, this garden feature provides an elevated position to enjoy the view of the house and originally it could provide an echo that reverberated to the house many times over.
A circular walk around the gardens will take approximately an hour, but this can easily be extended by walking through Shirehampton Park and over the road to the golf course.
If you're adventurous, you could extend your walk to Blaise Castle Estate.
View this post on Instagram
The history
'Kings Weston House is one of Bristol's forgotten treasures – in its time it has entertained kings and sheltered wounded soldiers – but for many years it languished in the shadows, seen fleetingly by motorists rushing along the M5.
The current Kings Weston House was built between 1710 and 1723 on the site of an Elizabethan manor house.
Its colourful history has included becoming a hospital for soldiers wounded during the First World War, and as a training centre for the CID in the 1970s.
Situated high up on a hill overlooking the Severn Estuary and Avonmouth, the 28 acres of wooded parkland surrounding Kings Weston House are popular with local walkers.
Although only small by stately home standards – just 18 bedrooms, 12 of which would have been servants quarters – Kings Weston House has some unique features.
Owners the Southwell family had commissioned esteemed architect Sir John Vanbrugh, designer of Blenheim Palace, to create their new home.'
The King Weston Action Group website has an extensive history of Kings Weston House and is worth a visit if you are interested in the vast historical significance of the house and park. King Weston Action Group (KWAG) was created to protect the past, present and future of Kings Weston estate.
Address
Kings Weston Estate
Kings Weston Lane
Kingsweston
Bristol
BS11 0UR
Parking
Free parking on site
Pawfect partner
Leave a comment...
As this is a community website, please keep your comments helpful and positive, thanks!