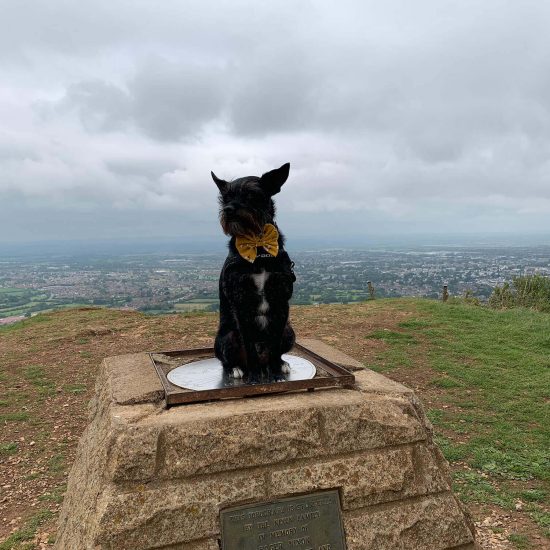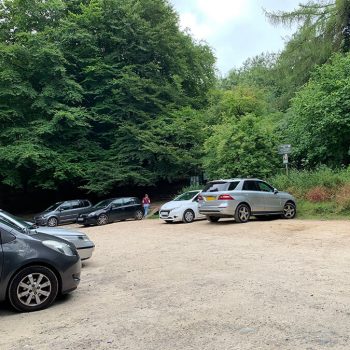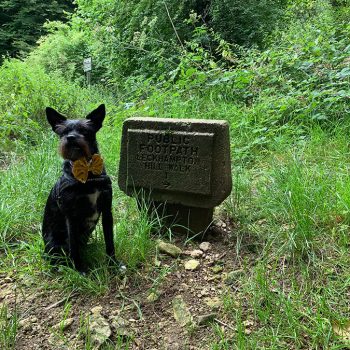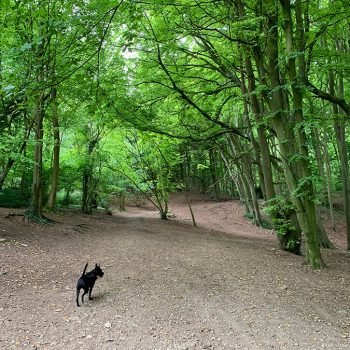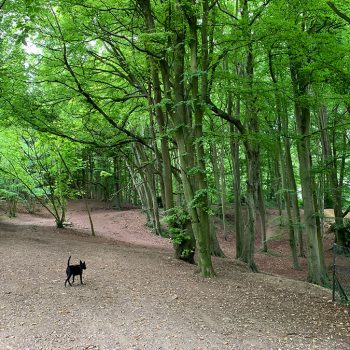 Leckhampton Hill & Charlton Kings Common
Leckhampton Hill and Charlton Kings Common is a superb hill walk within the Cotswolds Area of Outstanding Natural Beauty. Dogs will love running through the woods, whilst you visit the remains of the old limekilns, before ascending up the steep hill to see the famous 'Devil's Chimney' and to finally be rewarded with stunning views over Cheltenham, across to the Brecon Beacons.
There are a few car parks for Leckhampton Hill, we parked at the bottom – Daisy Bank Car Park. Parking is free and be warned that the ascent is pretty steep (totally worth it though!), there is another car park further along Daisy Bank Road (GL53 9QG) as well. The two other car parks are located on the eastern end of Hartley Lane (GL53 9QL), which avoids the steepest parts of the hill.
The woodland at the base of the hill is a popular spot with families, dog walkers and mountain bikers, so please keep your dog close. There are a few ways to the top, but if you stay on the west edge of the woodland then halfway up, you will see the relics of the industrial revolution that was once thriving in this part of Cheltenham, before encountering 'Devil's Chimney' – an astounding tall formation of rocks perched on the cliff edge. Further up is the summit of the walk, with breathtaking views, please be careful here with dogs as there is a large cliff face with a steep drop. The Cotswold Way passes right through here as well as walks to Crickley Hill.
Cattle often graze on Charlton Kings Common, but there are signs and gates before you reach this area, so please make sure dogs are kept under control whilst walking through.
There is an accessible walk at Leckhampton Hill from the public car park near Hill Farm, which is approximately 2 miles long. Walks with Wheelchairs have a great description of the walk here.
Our leisurely circular walk was just over 2.5 miles and took us about 1.45hrs.
View this post on Instagram
Address
Leckhampton Hill
Daisy Bank Road
Leckhampton
Cheltenham
Gloucestershire
GL53 9QG
Parking
There are two car parks on Daisy Bank Road (GL53 9QG). There are two further car parks at higher levels and accessed from the eastern end of Hartley Lane (GL53 9QL) – the first in Salterley Quarry and the second at Brownstones Quarry Car Park.
Paws for thought
Please watch out for adders in the woodland. Cattle are sometimes grazing at the top of the hill, although they are fenced in, so you should see warning signs. Cyclists are often in the woods, so please keep dogs nearby.
Leave a comment...
As this is a community website, please keep your comments helpful and positive, thanks!