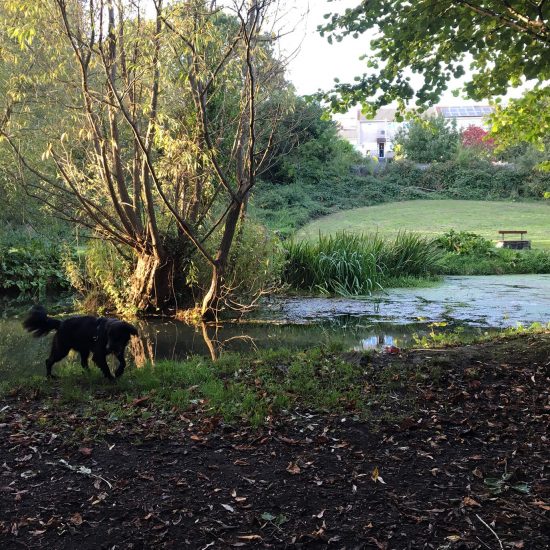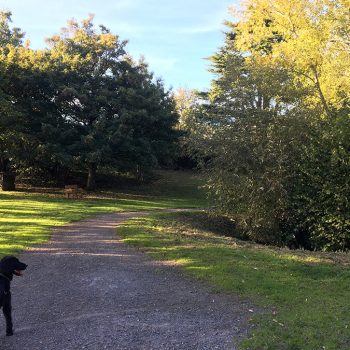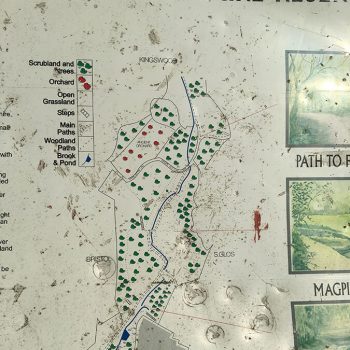 Magpie Bottom Nature Reserve
Magpie Bottom is a lovely nature reserve tucked away in Hanham, just off the Byrants Hill (A431), with ponds, stream, park and woodland.
You can get into the nature reserve a few ways, but the main entrance is on Byrants Hill, near the roundabout where the road turns into High Street. From the main entrance, there is a path you and your pup can walk along, which will take you past a beautiful duck pond. Please be aware that dogs need to be on a lead near the pond if they are tempted to chase ducks, as there has been some unfortunate incidents. There is a natural spring a bit further up the path where they can paddle to their heart's content. Bella loved splashing around in the water here!
From here, the path takes you through the narrow nature reserve, where you can venture off into small areas of woodland or parkland.
It is a small walk, we spent about 45 mins walking in a circular route on the main path and exploring some woodland. If you explore around the whole Magpie Bottom Nature Reserve it can take about 2 hours. If you want to extend your walk, you and your pup will love Dundridge Park, Conham River Park or Trooper's Hill.
View this post on Instagram
The history
The brook that flows through the valley is the Stradbrook, this flows under the Bristol to Bath main road, at Hanham, through Conham Vale, to the River Avon.
Historically this is the boundary between the city of Bristol and South Gloucester.
At one time the valley boasted several small coal mines. When these closed a number of market gardens and orchards clothed each side with watercress harvested from the brook. In the 1960's small scale market gardening proved uneconomical and with land needed for housing, some land was sold to developers and built upon. The remainder was left and nature reclaimed it.
In 1985 Kingswood Borough Council brought 15 acres of land to develop the valley as an open space for local people to enjoy.
– South Gloucestershire Council
Address
Magpie Bottom Nature Reserve
Hanham
Bristol
BS15 8HW
Parking
On street parking on nearby roads
Paws for thought
It's a small walk, we went to Trooper's Hill after to extend our walk!
Please keep dogs out of the duck pond and on lead if tempted to chase ducks, as some ducks have sadly been killed. There is a natural spring a bit further up the path where they can paddle to their hearts content, though be aware of small children with the same idea.
Leave a comment...
As this is a community website, please keep your comments helpful and positive, thanks!