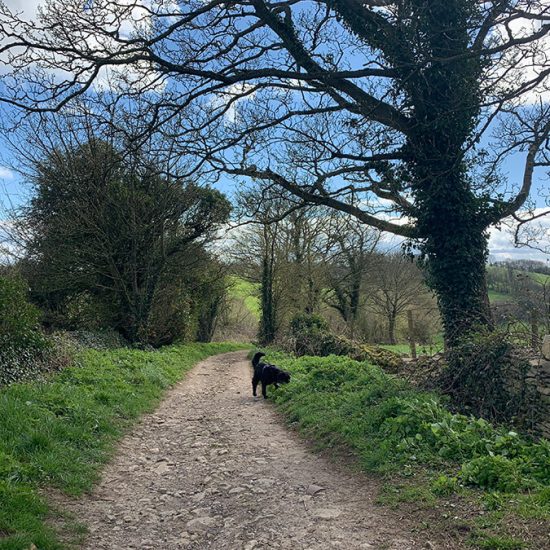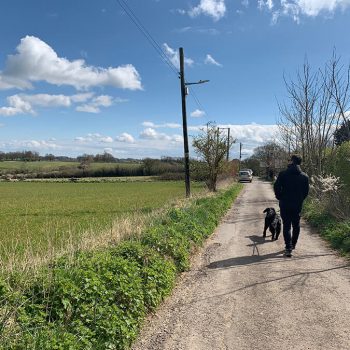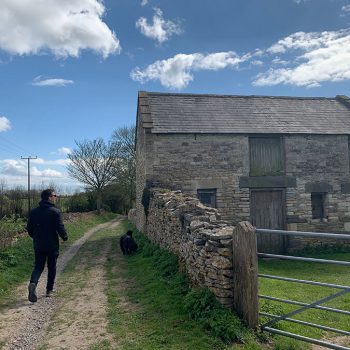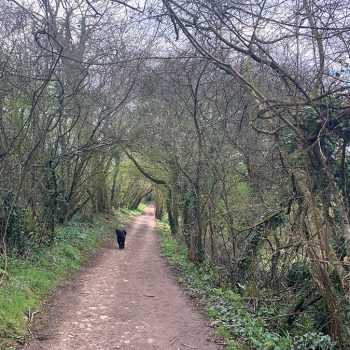 Marshfield Circular
A 4.5 mile circular walk around picturesque Marshfield, mainly following a well-established bridle path and finishing with a dog friendly pub!
This is an easy-going walk with no stiles, however, there are some livestock on the last part of the walk. The Catherine Wheel on High Street is dog friendly in the bar area.
Walking directions
1. Park on High Street, this is a residential area, so please park considerately. We parked on the western end, near the old toll house, which is on the corner of Green Lane.
2. Walk down Green Lane, near the end of the high street. This goes past some fields and a stone farmhouse. Keep on this stony track, which will veer around to the right. Follow this bridlepath until you get to a lane. Turn left, and then a moment after, turn right onto the bridlepath.
3. Stay on this bridlepath until you reach Ayford Lane, turn right, walk for a few moments until you see a footpath branching off to the left. Follow this footpath until you get to a quiet road.
4. Turn left and walk down this road where you will pass some fields on your right. When the road reaches a bend, carry straight on, into a field. There are horses in this field, so please keep dogs on a lead.
5. Follow this footpath through some more fields, some of these had cows in, so please keep your dog under close control. You will eventually see some houses, so walk up the road on your left to go back into town, where you will rejoin High Street.
6. You can finish your walk by visiting dog friendly The Catherine Wheel on High Street, which is dog friendly in the bar area.
View this post on Instagram
Address
High Street
Marshfield
SN14 8LR
Parking
Park on High Street, but please park considerately as it is a residential area
Paws for thought
Cows and horses on route
Pawfect partner
Leave a comment...
As this is a community website, please keep your comments helpful and positive, thanks!