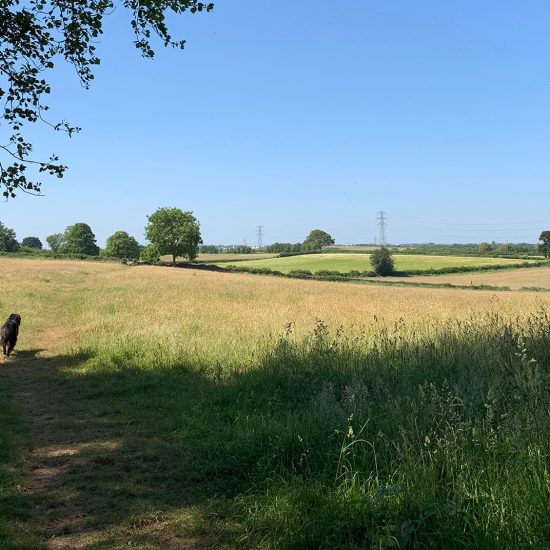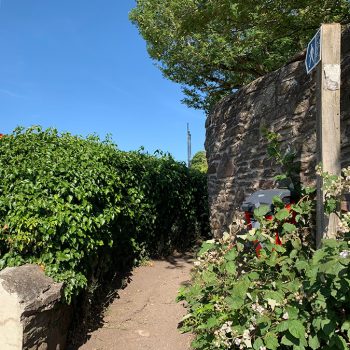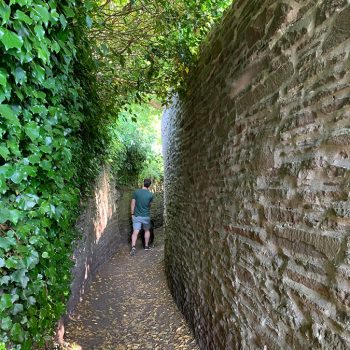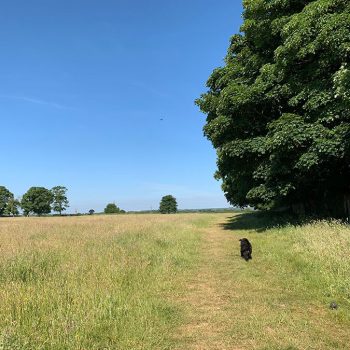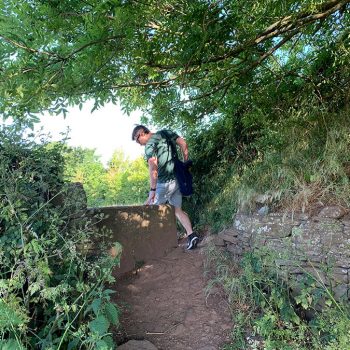 Monks' Pool & Bradley Brook Nature Reserves
A lovely countryside walk in Winterbourne to Monks' Pool Nature Reserve and Bradley Brook Nature Reserve before heading back on the same path.
A 2.5miles/4km walk, taking about 1 and a half hours, with no livestock, water to splash in and meadows to run through for dogs. You might come across horses on route as some tracks are also bridleways. There are a lot of paths around here, so if you want to explore more, we recommend investing in an OS map.
Walking directions
1. After parking, walk towards the Tesco Esso Express on High Street, on the exit side of the petrol station is a small footpath with high sided old brick walls. This is the only part of the walk that has a dog bin, so remember to bring your poo bags here.
2. Walk until you reach a gate and a field, stay on the right hand side of the field and follow the worn footpath until you reach an old stone stile on the other end. There is a large gap around this stile, so pups should be able to go around with ease.
3. Immediately turn right and head towards another kissing gate, which will lead you to a track with trees on either side, turn left and walk down this path. After a couple of minutes, the track opens out a bit and into a wider bridlepath, carry on in the same direction, past the fenced lorry car park on your left. The path ends at an old farmers gate, so go through the kissing gate on the left into another fenced in track around the edge of the field.
4. At the corner on the field, do not go straight on, but turn left and follow the path until you get to a building. Follow the path around the corner slightly and take the wide right-hand track that has a brick wall next to it. Soon you will pass the church on your left. Follow this path for a few minutes before you see a gate on your left which takes you through to Monks' Pool. There's a map and some info when you go in and it has a lovely little circular walk, so take time to explore. It's a small nature reserve, but so beautiful and has places for dogs to get their paws wet if the brook isn't too high.
5. Once you've looked around Monks' Pool, go out the same gate (or there is another one just a bit further up from the one you walked in). Carry on down the track, walking away from the area you just came until you cross a small bridge. Immediately after the bridge on the right-hand side is a kissing gate into Bradley Brook Nature Reserve.
6. This nature reserve is another fab place for dogs to splash around in the brook. The path is linear, so it's easy to follow. When you see a bridge on your right-hand side, cross over and follow the path until you come to a corner of a field. You should recognise this field from before, and you can see the church in the distance. Follow the footpath on the edge of this field and retrace your steps back to where you parked.
View this post on Instagram
Address
High Street
Winterbourne
Bristol
BS36 1RW
Parking
The entrance for the walk is right next to Tesco Esso Express, so if you are planning to visit dog friendly The Swan pub, they have a car park. Or park on a nearby street, they are residential though, so please park considerately.
Paws for thought
Part of the route is bridleways, so you may come across a horse or two
Leave a comment...
As this is a community website, please keep your comments helpful and positive, thanks!