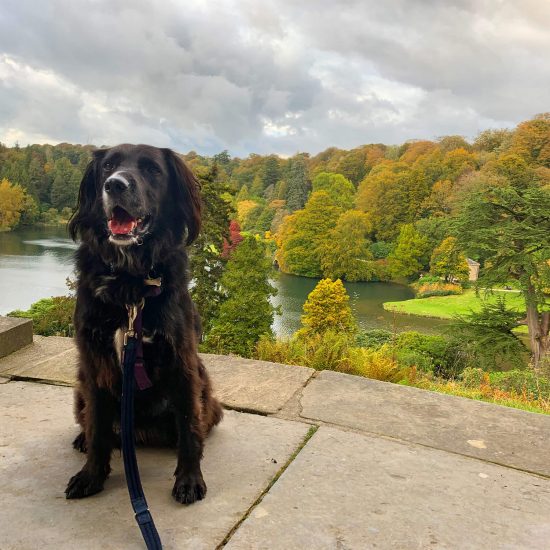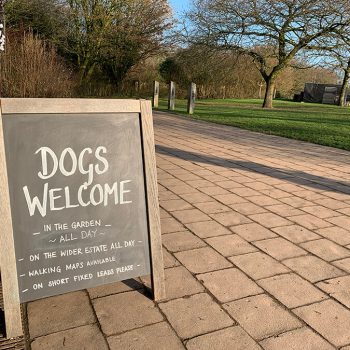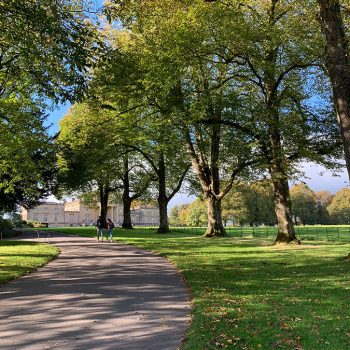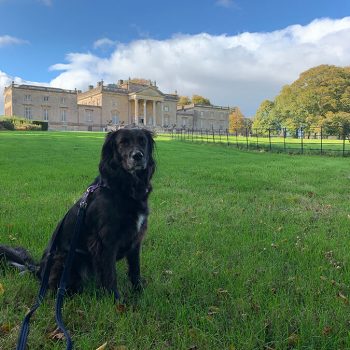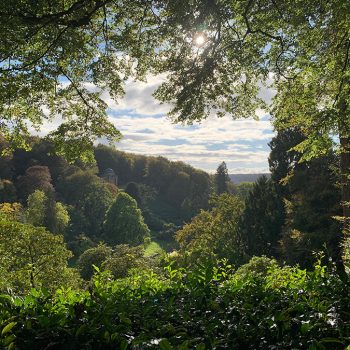 National Trust Stourhead
National Trust Stourhead is a great spot for a dog walk, we visited in winter and were so surprised to see so many dogs there! Dogs are now allowed in the gardens, all year and at all times as long as they are on short leads. 
Although dogs need to be on a lead in the gardens, at the northern part of the lake, there is a stile that leads to an open field where dogs can let off the lead, the woods around here are also off lead areas. There are signs that cattle might be grazing in this field but there were none when we visited in January. A brilliant walk is a 5 1/2 mile woodland walk from Stourhead to King Alfred's Tower. We know the National Trust are busy improving their information for dog walkers, so when you visit, just ask the friendly staff about the walking routes.
The grounds are absolutely stunning, you could easily spend a few hours here, walking around the lake, visiting the cafe and climbing the hills to admire the spectacular views.
The café is great, with loads of sheltered seating outside and they serve Marshfield Scoop's dog ice cream. There is also a dog friendly pub – the Spread Eagle Inn, inside the grounds.
Want a longer walk? You can extend this route further by walking to King Alfred's Tower from Stourhead.
Additional information
Address
National Trust Stourhead
Near Mere
Wiltshire
BA12 6QD
Parking
Parking is free for National Trust members, otherwise £4 per vehicle. You must pay for entry to the grounds unless you're a National Trust member
Paws for thought
Dogs are only allowed in the gardens at certain times in the year and need to be on a fixed short lead
Pawfect partner
Leave a comment...
As this is a community website, please keep your comments helpful and positive, thanks!