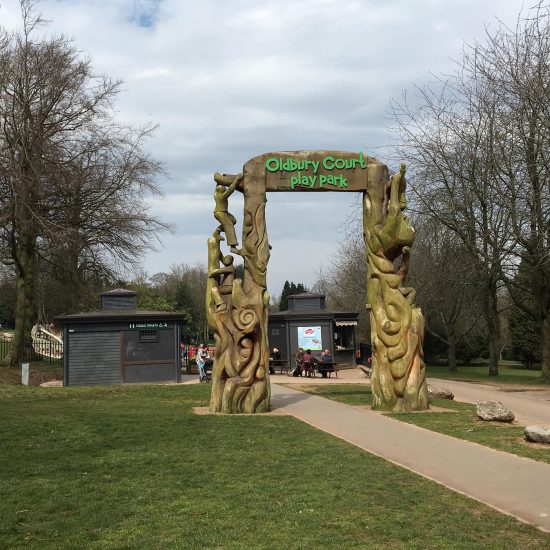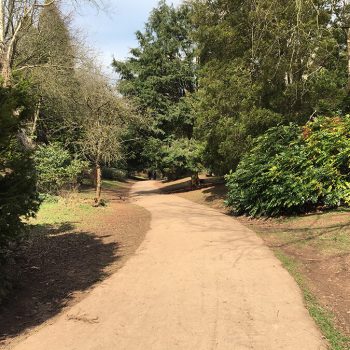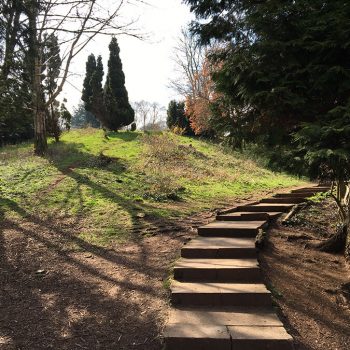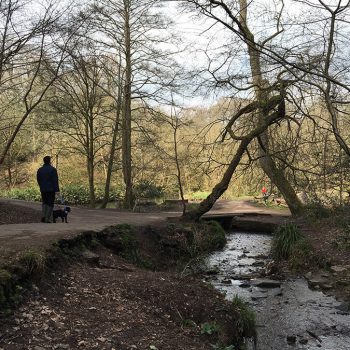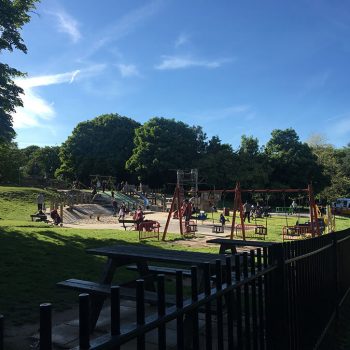 Oldbury Court Estate
Oldbury Court Estate is great for a day out with the pooch. This walk has a lot to offer: parkland, woods, riverside paths and swimming opportunities.
From parking in the car park, you will find large areas of green parkland, perfect for a doggy run and play. Next to the impressive wood sculpture entrance is an equally impressive playground. Great for kids with lots of energy. There is also a cafe here in case you need some refreshments.
Continuing on, through sloping terrain are the gardens and paved walkways that wind around in various routes. Choose a path and see where it takes you! An excellent place to head for is the River Frome, where your doggy can enjoy splashing in the water and be intrigued by ducks. The beautiful river stroll can take you to Snuff Mills – also on the Frome Valley Walkway.

Oldbury Court Estate is part of the Frome Valley Walkway (which starts in Pill and goes all the Pulteney Bridge in Bath). So if you are feeling like a challenge, you can always follow the River Frome to the next park!
View this post on Instagram
The history
'Oldbury Court Estate was first mentioned in the Domesday Book of 1066 when a riding man is shown as holding a carucate of land. By 1485, one third of Oldbury was in the hands of the Kemys family who sold the land, including the house, to Robert Winstone in 1667. By 1715 he had also bought the land on both sides of the River Frome which still belongs to the park today.
In October 1799 Thomas Graeme bought the estate and called in Humphry Repton, the famous landscape designer, who made substantial changes to the character of the grounds around the house.
Graeme died in 1820 and the property eventually passed to the Vassall family, relatives to Graeme's sister. The Vassalls held the estate until 1936 and with no male heir, the last descendent of the Vassall family sold the estate to Bristol Corporation (today Bristol City Council).
A fire in 1948 severely damaged the coach house and burnt down the stables. An architects report revealed the poor condition of the main house and unfortunately, it could not be saved. By February 1949 the house had been demolished.'
Address
Oldbury Court Estate
Oldbury Court Road
Fishponds
Bristol
BS16 2JH
Parking
Since March 2022, the car park is now pay and display (BS16 2JH)
Pawfect partner
Leave a comment...
As this is a community website, please keep your comments helpful and positive, thanks!