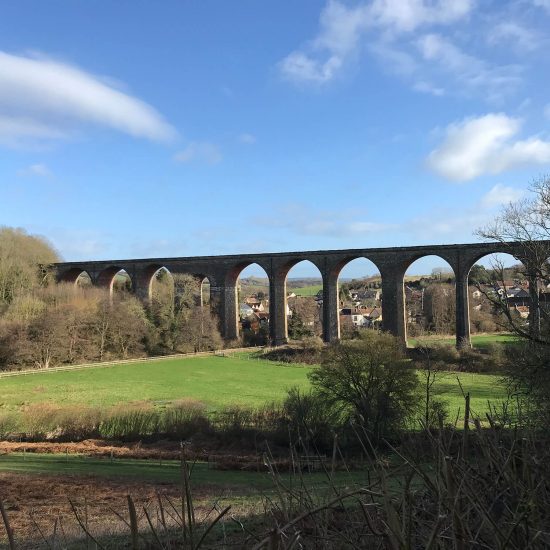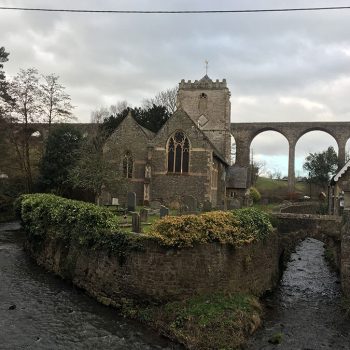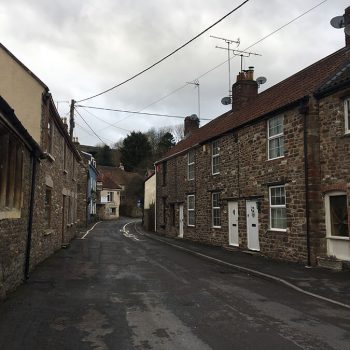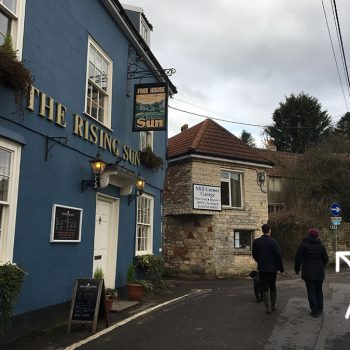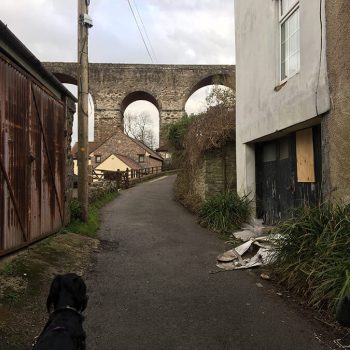 Pensford Viaduct
This 2 mile walk will take you and your pup on a scenic circular countryside ramble through picturesque Pensford, passing through woods, fields and bordering the River Chew.
Parking can sometimes be an issue at Pensford, so get there early if possible and park considerately. You can also park at The Rising Sun pub if you pop in for food or drink. We parked on Church Street.
Walking directions
1. On Church Street, walk past St Thomas a Becket's Church and The Rising Sun pub (which will be on your left). There is a small unmarked lane on the corner just after Mill Corner Garage which slopes up. Walk up this lane.
2. Walk under the viaduct and after a few minutes, you will reach Culvery Wood, which is a small community woodland. After walking through the gate, we turned right and up the steps on the hill
3. Walk along the woodland path. Near the edge of the woodland boundary, there will be steps down the hill on your left. Walk down the steps and turn left at the end to walk along another path adjacent to a field.
4. There is a kissing gate to enter this field. Walk through these fields, you will be able to tell where to go as there is a worn path. There are areas for some doggy paddling here in the River Chew.
5. After walking through these fields and kissing gates, you will see a couple of houses, head towards the road. It's a good idea to put dogs on lead here as there is a chicken field near the house.
6. Once on the road, walk downhill and carry on the dirt track road, across the river and through some gates which have a plaque on saying 'The Cottage at Byemills'.
7.  Follow the track until you go past the cottage, on the corner you will have a few choices of route.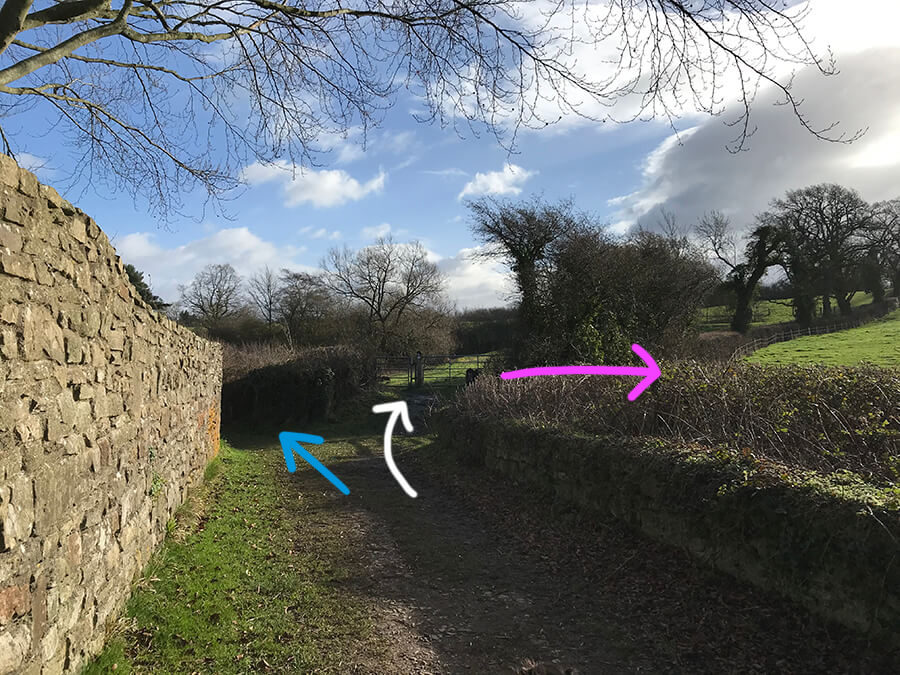 Blue arrow: carry walking down the lane, past the house, in the corner of the field is a small gate that will take you through fields until you finally end at up at the viaduct.
White arrow: on the corner you will see a gate to another field. Go through the gate and walk through the fields and follow the track until you reach a small country lane. Turn left once out of the gate to take you back to Pensford. Make sure you keep dogs on a lead once on the road as you will occasionally encounter traffic.
Pink arrow: turn right into the field so you feel like you are starting to walk back on yourself to journey to Stanton Drew Circles and Cove.
8. When you follow the blue and white arrows, you will end up in the same field near the viaduct and the Pensford River Crossing. This field borders a horse field and a sheep field, so be careful if your dog reacts to other animals.
9. Walk over the pretty Pensford River Crossing which passes over the River Chew, which leads you to The Rising Sun pub.
13. Walk through the car park and you will be back on Church Road.
This walk takes about an hour. We would recommend having a drink or grabbing some food at The Rising Sun, they have a lovely fire and inside feels cosy. They also have an amazing beer garden with spectacular views.
View this post on Instagram
Address
Church Street
Pensford
Bristol
BS39 4AJ
Parking
Limited parking
Pawfect partner
Leave a comment...
As this is a community website, please keep your comments helpful and positive, thanks!