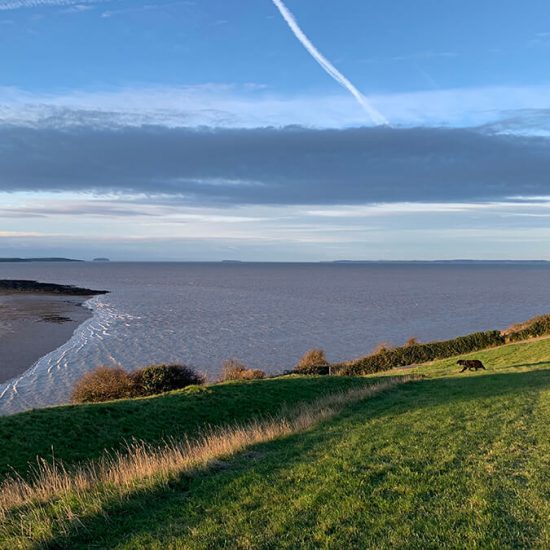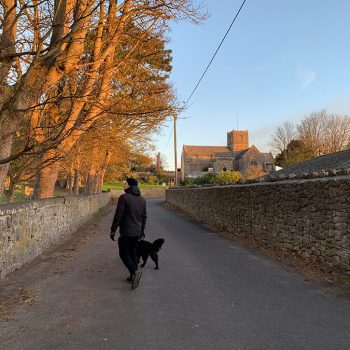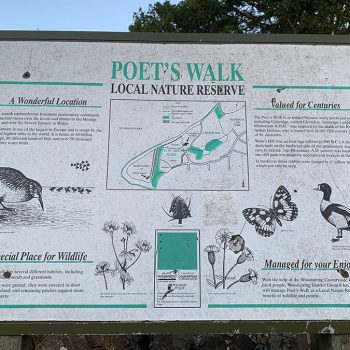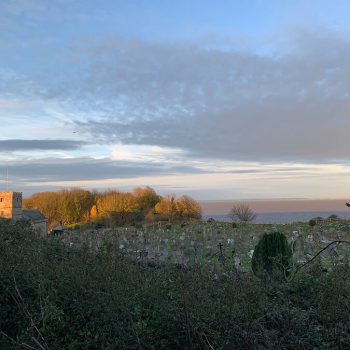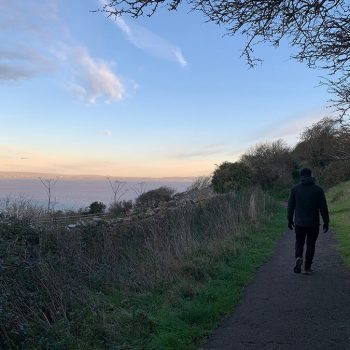 Poet's Walk & Coastal Path Circular
IMPORTANT INFORMATION
From 7th February – 1st April, the footpath from Clevedon Coastal Path to Lower Strode Road will be closed.
A 4 mile circular walk along Clevedon coastland with spectacular views, which winds down into flat paths along the coast before heading back along the river and into grassy open spaces. There is a bit of road walking here, but it is along quiet lanes.
We started our walk near St Andrew's Church and walked along the famous Poet's Walk, which inspired poets and writers such as Tennyson. The dramatic landscape is best viewed from Wain's Hill, which used to be home to an Iron Age hillfort (c.300 B.C.), and still houses an old WW2 pill box. From here, you can walk down the hill until you pass the small marina and walk along the coastal path, which is nestled in wide-open spaces. Make a circular walk by using the footpath that cuts to Lower Strode Road, before walking along the Blind Yeo River back to the open fields near the start of the walk.
We didn't come across any livestock on this walk, however, there are fields adjacent to the public footpath before Lower Strode Road which has cows or sheep in depending on the time of year, where the only obstacle for dogs is a large water ditch, so make sure your dog is on a lead if they are tempted.
We found this walk to be accessible, with the whole walk suitable for pushchairs, but only Poet's Walk suitable for electric wheelchairs (as unfortunately there is a wide kissing gate before the coastal path). There are steep paths to get up the main area of Poet's Walk, which is why we recommend electric wheelchairs only.
After, we stopped by dog friendly Teatro Lounge for some delicious brunch.
Want a longer walk? You can extend this route further by walking along the coastal path into the centre of Clevedon to Lovers' Walk & Layde Bay.
Walking directions
1. Park near St Andrew's Church, on Old Church Road (BS21 7TU), where you can park for free. As this is a residential area, please park considerably, if you have trouble finding a space, you can park at the Pay and Display Salthouse Fields Car Park.
2. From Old Church Road, walk towards St Andrew's Church, and take the steep path on the right which is signposted Poet's Walk. Follow this path past the graveyard until you come to the coast, where you can turn left and walk towards Wain's Hill. Wain's Hill is the pinnacle of Poet's Walk, with spectacular views overlooking the Bristol Channel.
3. Continue following the path around the nature reserve. Bella was off lead the whole time on Poet's Walk, but there was one area we didn't let her go near as there was a steeper drop (where the bench overlooks the channel).
4. Follow the steep path downhill and turn right at the bottom where you will reach a small marina after a minute or two. Stay on the path.
5. After, you reach a large field with two parallel paths on different levels. Continue along the footpath until you get to a sluice and large kissing gate. This is the start of the permissive coastal path.
6. Stay on the path for 3/4 of a mile until you see a footpath and gate on your left hand side. Enter through the gate and walk until you reach the next gate. We put Bella on a lead at this point as there are cows or sheep in fields adjacent to the gate, separated by a large water ditch.
7. At the end of the footpath you will come to a quiet lane, turn left and walk along the road. We noticed some cars parked here for an easy parking spot to this area of the walk. Follow the road until you walk over the bridge, crossing the river.
8. Turn off left immediately after the bridge to walk along the Blind Yeo river. This is also a fishing spot, so make sure dogs are kept under control if there are people fishing along the banks. The river will take you back to the sluice gate that you passed before, so turn right, back along the footpath.
9. Walk across the field, where you will see a small bridge on the far side which will lead you to a small residential road (St Andrew's Drive). At the end of this road you will be back on Old Church Road.
View this post on Instagram
Address
Old Church Road
Clevedon
BS21 7TU
Parking
There are a couple of places you can park. We got there early in the morning and parked on Old Church Road, near St Andrew's Church for free. However, you can also park in the Pay & Display Salthouse Fields Car Park.
Paws for thought
No livestock on route, however, there are some in nearby fields
Pawfect partner
Leave a comment...
As this is a community website, please keep your comments helpful and positive, thanks!