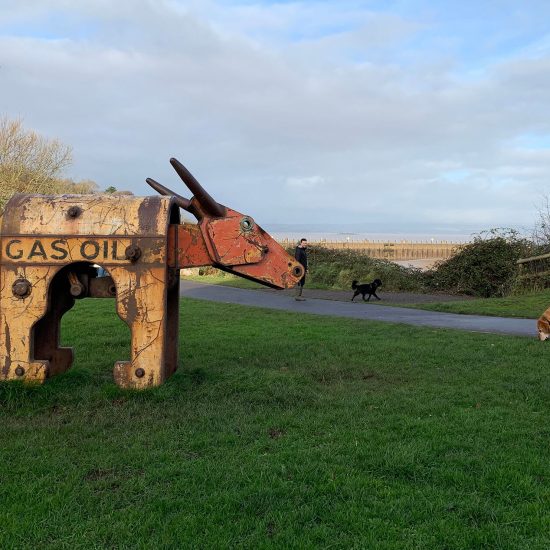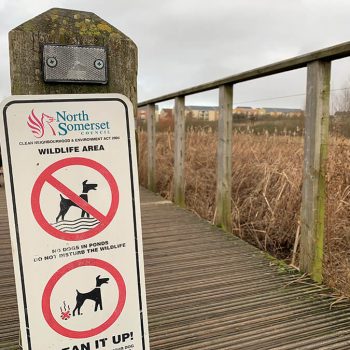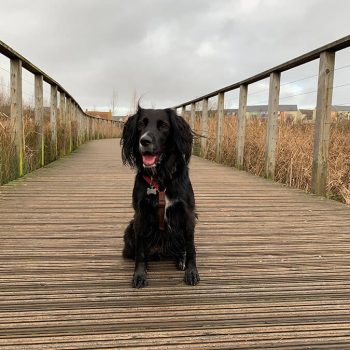 Portbury Wharf Nature Reserve
Portbury Wharf Nature Reserve is a 150 acre nature reserve on the edge of the Severn Estuary between Portishead and Royal Portbury Dock. The nature reserve is a mix of open space, wetlands, residential green space and a large grassy salt marsh that overlooks the Bristol Channel.
The nature reserve was created in 2008 to offset the impact of building 2500 new houses in Portishead that borders the green area. It's a crucial conservation area for wildlife as it rests of the Severn Estuary and serves as an important wildlife corridor to the reserves of the Gordano Valley. The land is very well looked after by the Friends of Portbury Wharf Nature Reserve and North Somerset Council, so there are lots of routes flat routes for wheelchair users, pushchairs and bikes.
Portbury Wharf Nature Reserve is also hugely dog friendly! However, there are some rules protect the local wildlife, so dogs must; stay on the paths, stay by the sea wall on the salt marsh, do not swim in the pools and do not chase wildlife. You can even sign your dog up to be a Dog Ranger to help protect the wildlife!
There is a lot of wildlife in the nature reserve, so it was the first time our dog Bella saw swans, so we put her on a lead to make sure as she didn't quite understand them! The other area of wildlife to be cautious of are deer in the saltmarshes, they often lie down, so they cannot be seen at first.
There are some great circular routes to walk around, we took the longest one, lasting about 1.30 hrs. For a great dog friendly pub close by, walk to Hall & Woodhouse in the quay marina.
View this post on Instagram
Additional information
Address
Portbury Wharf Nature Reserve
Sheepway
Bristol
BS20 7TB
Parking
Small car park for a few cars on Sheepway (BS20 7TB) or Wharf Lane (BS20 7TD)
Paws for thought
Swans are at the pond near the estate and deers also reside in the salt marsh, so please keep your dog under control. Portbury Wharf community group welcome dogs, but ask for them to stay on the paths, not to swim in the pools and not to chase wildlife.
Leave a comment...
As this is a community website, please keep your comments helpful and positive, thanks!