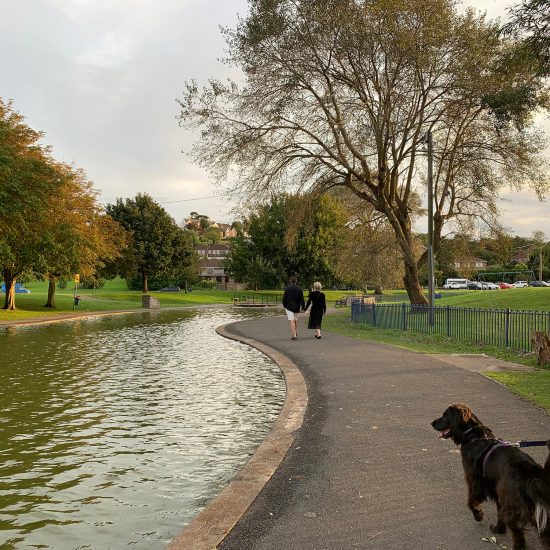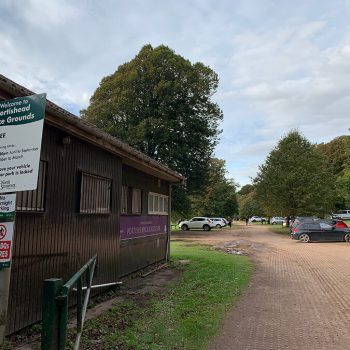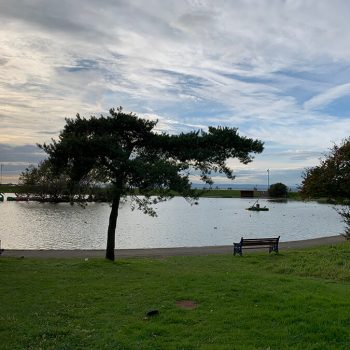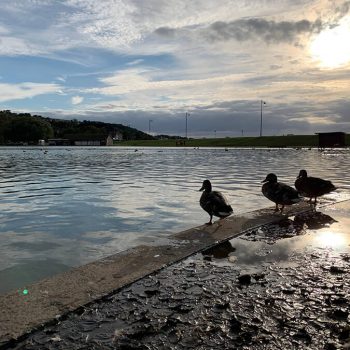 Portishead Lake Grounds & Woodhill Bay
Portishead Lake Grounds is a popular dog walking parkland, sitting on the Bristol Channel, providing you with a beautiful and scenic walk. It's particularly good to visit at sunrise or sunset.
The Lake Grounds have numerous attractions such as a cafe, children's play area, tennis courts, bowling greens, cricket ground, putting and an open air lido, making it the perfect place for the family to visit. The lake does have a lot of geese, swans, and ducks, so please keep your dog on a lead if tempted to chase!
We visited one evening to catch a glimpse of the setting sun and we definitely think it's one of the best times to go for a walk as it's so quiet and peaceful, even in the summer. We walked around the lake before walking along the Esplanade and Woodhill Bay, a grassy shingle beach, then wandered to the old lighthouse at Battery Point. The views of the Severn Estuary were stunning, and it was so much fun to walk along the grassy bay with Bella. We didn't let her run into the sea as there is sinking mud and there are tidal currents.
Our walk was about an hour, but you can easily stay for how long you want, take a picnic or visit dog friendly The Windmill Inn pub.
Want a longer walk? You can extend this route further by walking along the coastal path to Black Nore Lighthouse, or if you're feeling ambitious, to Clevedon!
View this post on Instagram
The history
'The Lake Grounds form part of North Somerset Council's green spaces estate. It is the premier park in Portishead and was created in the early 20th century with the centerpiece being a man-made lake. Bristol Corporation had owned most of the land in this area for a long time. This included Rodmoor, which was the most northerly of the Somerset Levels. Because this area was low lying, marshy and unfit for building purposes, Bristol Corporation decided to build pleasure grounds to attract visitors to the area. The Esplanade was constructed in 1895 and eventually when finances were available, the lake was excavated by hand of the unemployed men of Bristol. The work started in January 1910 and in May the same year, the Lake Grounds were opened.'
–  North Somerset Council
Address
Lake Grounds
Beach Road West
Portishead
BS20 7HX
Parking
Free car parking on the road and in the car parks
Paws for thought
Can be very busy, there are also a lot of ducks / geese / swans, so please keep your dog under control around the birds
Pawfect partner
Leave a comment...
As this is a community website, please keep your comments helpful and positive, thanks!