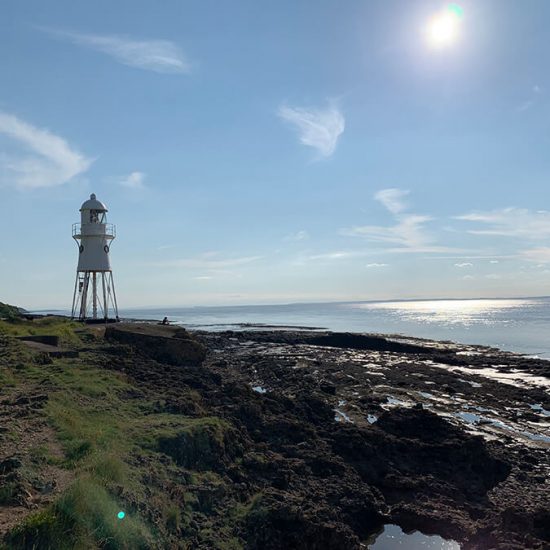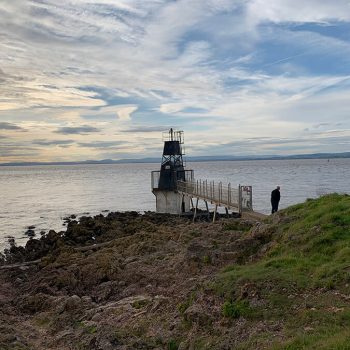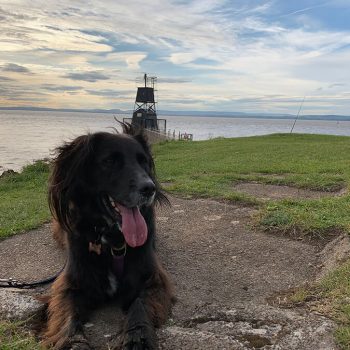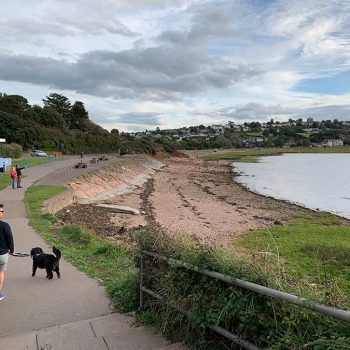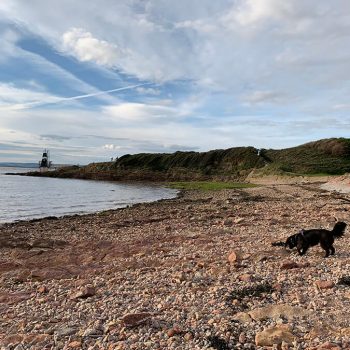 Portishead Lighthouse to Lighthouse
A lovely linear 3.5 mile walk along the coastal path in Portishead from Battery Point Lighthouse to Black Nore Lighthouse. There are numerous little pebble beaches to stop at along the way, including Sugar Loaf Beach which has a tidal pool.
We also highly recommend stopping at The Windmill Inn after, a dog friendly pub on route, where you are greeted with stunning views of the Bristol Channel from the terraced seating. It's a particularly good spot to watch the sunset!
Walking directions
1. Park at the Portishead Lake Grounds, which has car parks or roadside parking available.
2. Start your walk at the first lighthouse – Battery Point, which is located near the Lido. The views are wonderful here. Do not let your dog enter the water in this area as there are strong currents and rocks.
3. Walk back on yourself, back down the steps to Woodhill Bay and Esplanade Road. You can walk along the beach here for a little while, but there is sinking mud on this beach so we recommend dogs do not enter the water here either. Exit the beach via the steps and walk along Esplanade Road, past some houses and uphill until you see a small sliproad to Kilkenny car park on your right.
4. Walk along the green, directly in front of the Bristol Channel and follow the edge until you see the coastal path appear.
5. The walk is quite easy from here, just follow the path until you reach Black Nore Lighthouse! There are a few little pebble beaches we stopped off at along the way as the tide was out. If the path looks like it splits, keep to the right hand side as this will just follow the coastline.
6. On the way back, we varied our route slightly by walking along the green after Sugar Loaf Beach, towards The Windmill Inn, where we stopped for dinner and drinks.
View this post on Instagram
Address
Lake Grounds
Beach Road West
Portishead
BS20 7HX
Parking
Free car parking on the road and in the car parks
Paws for thought
Small pebble beaches are accessible when the tide is out. Toilets at the Lake Grounds charge money.
Pawfect partner
Leave a comment...
As this is a community website, please keep your comments helpful and positive, thanks!