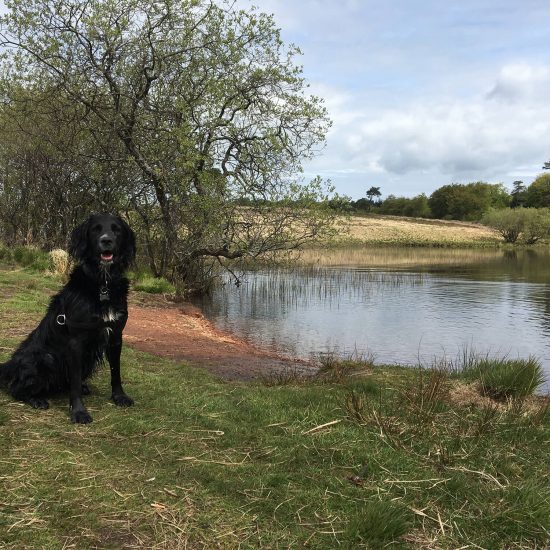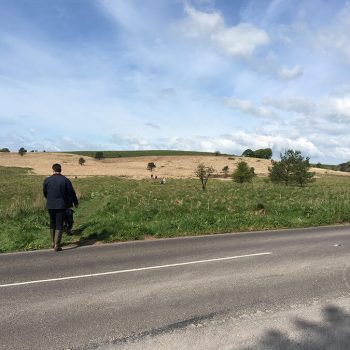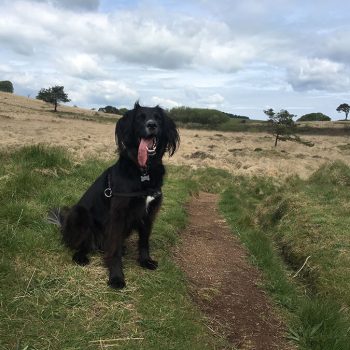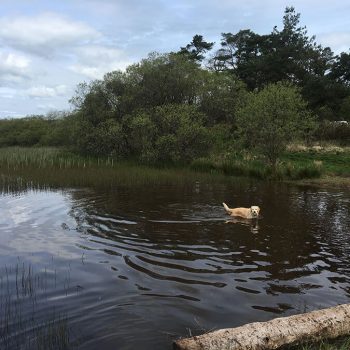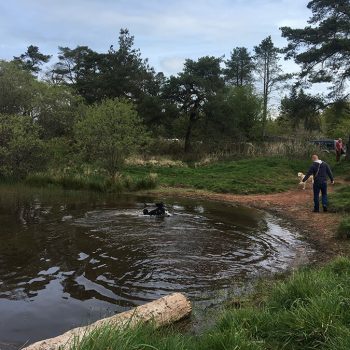 Priddy Mineries
Priddy Mineries is a nature reserve with a highly unusual landscape. The site was once an area of intense lead mining from the Roman era up until recently in the early 20th century. Nature has now reclaimed the reserve to form a flowing landscape of tall grasses, winding paths and ponds.
Most famous amongst dog walkers for the large pool of water which dogs love to have a swim in! We took Bella here on a warm day in spring and she had the best time swimming in the pool. It can dry up in the summer though, so just be aware if you go after a hot spell of weather.
Priddy Mineries is directly opposite Stockhill Wood (a brilliant woodland dog walk), which has a car park with a dog poo bin, you can park there for free and use the bin as unfortunately there's no bin at Priddy Mineries. From the car park, walk across the B3135 (this is a busy road, so please keep dogs on a lead whilst walking across). There are numerous paths that meander through the nature reserve, so take your pick and explore!
The landscape is surreal with lots of small grassy mounds; remnants from the days of lead mining, which has left behind spoil heap high in lead and other heavy metals are hidden under rare alpine grass. Please be aware that adders have been seen in the grass.
We wandered around for about an hour.
Want a longer walk? You can extend this route further by easily walking over the road to Stockhill Wood.
View this post on Instagram
Additional information
Address
Priddy Mineries
B3135
Wells
BA5 3AS
Parking
Park at Stockhill Wood car park
Paws for thought
Please watch out for adders in the grassland
Pawfect partner
Leave a comment...
As this is a community website, please keep your comments helpful and positive, thanks!