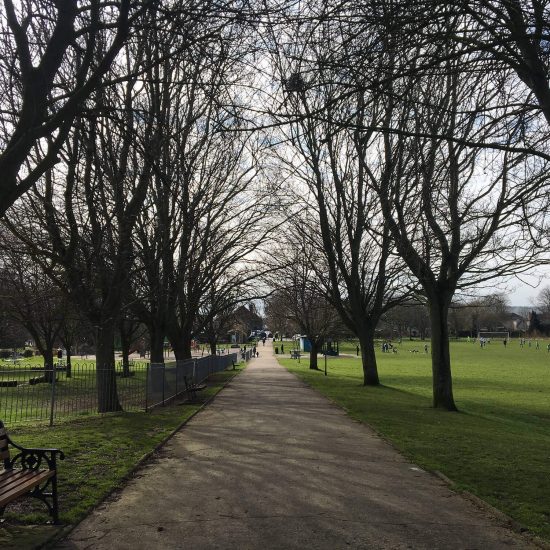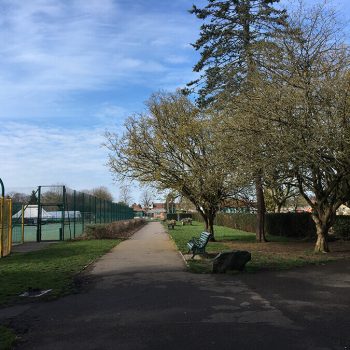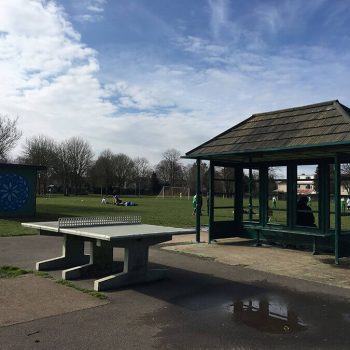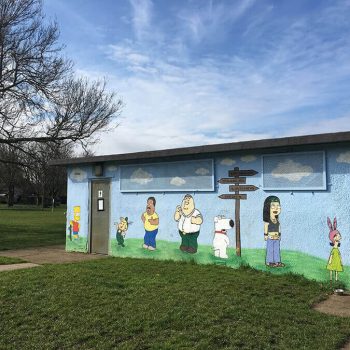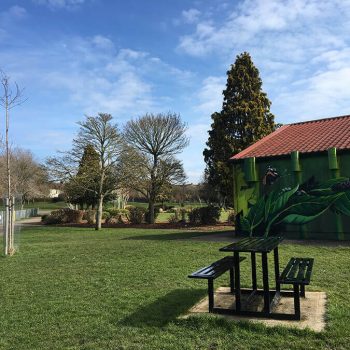 Redcatch Park
Redcatch Park is a beautifully laid out park, with large football fields on flat ground, landscaped garden areas and an avenue of trees as well as a great kids playground.
Redcatch Park has become known as 'The Park with the Art' because of it's painted buildings that are dotted around the park. The toilets have humourous cartoon characters such as Family Guy and The Simpsons and Youth Club HQ has been painted on every side by different local artists.
The landscape garden areas are lovely to walk through and gives the walk a good variety. There are often other sociable dogs in this park, so perfect if your dog likes making friends!
Car park is open at the following times (7 days a week):
7.30am to 4.30pm from 1 October to 31  March
7.30am to 8pm 1 April to 30  September
Car park closed on: Christmas Day, Boxing Day and New Years Day
View this post on Instagram
The History
'The pathway from Redcatch Road to Broad Walk is seen on maps as early as 1888.  There was a Redcatch Farm approximately at the junction of Sylvia Avenue and Ravenshill.
During WW11 air-raid shelters were built in the park. Redcatch Community Centre now stands on the foundations of one shelter. From rubble unearthed during recent tree planting, it is thought that another shelter stood to the right-hand side of the central path just inside the gate from Redcatch Road. Much rubble came to light when planting alongside the hedges here as well, but it could possibly be bomb damage that was cleared from the adjoining streets. We know 45 Norton Road was badly damaged and photos exist of the extent of the rubble which filled the roads.'
Address
Broadwalk
Bristol
BS4 2RD
Parking
Small free car park off Broad Walk road, subject to opening hours. Free on street parking
Pawfect partner
Leave a comment...
As this is a community website, please keep your comments helpful and positive, thanks!