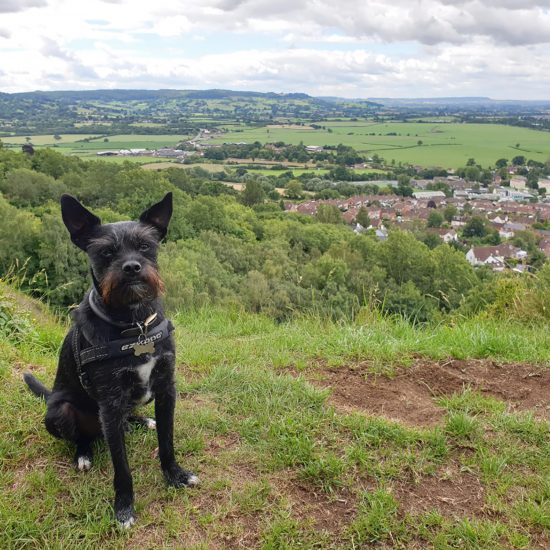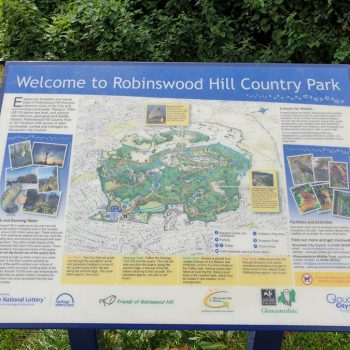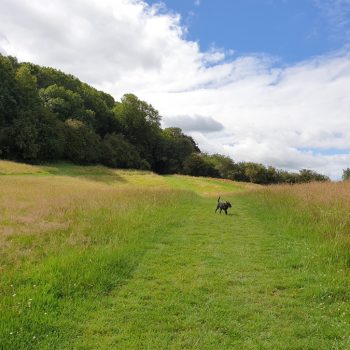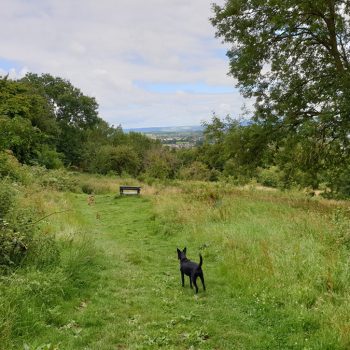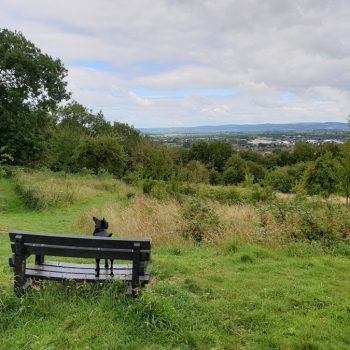 Robinswood Hill Country Park
Beautiful views await at the summit of Robinswood Hill which is 198 metres above sea level, a challenging walk but worth the climb. On a clear day you can see the new and old Severn Bridges, the Malverns, May Hill, the Cotswold Escarpment, the Black Mountains and the City of Gloucester.
There are numerous routes to the summit, either follow a guided route (green or orange), find your own way or make a beeline for the top. There are a variety of open meadows and woodlands, as well as a quarry which is a Site of Special Scientific Interest (SSSI). There is a café and a play area too, and a number of picnic sites across the hill and at the foot of the hill.
This is one of Brucie's favourites walks, and we've found that the people are friendly and most walkers say hello!
Robinswood Hill Country Park is owned and managed by Gloucester City Council, and Gloucestershire Wildlife Trust is based in the Conservation Centre at the foot of the hill.
Follow the marked nature trails, either the Geology Trail (green), Fox Trail (orange), or the Woodland/Tree Trail (red) from the information sign at the edge of the car park before the hill. Trails are around and hour and a half to two hours, depending on how quickly you can climb the hill! The routes take approximately 1 1/2 – 2 hours.
View this post on Instagram
Address
Robinswood Hill Country Park
Reservoir Road
Gloucester
GL4 6SX
Parking
Free and within the country park, however this can get busy and the gates are locked each evening (closing time is displayed on a sign when entering the car park).
Paws for thought
Paths can become muddy and the hill can be steep depending on your chosen route, make sure you wear appropriate footwear.
This is a popular location so parking can become limited at times and the summit can be busy, you may wish to bear this in mind when planning your visit.
Leave a comment...
As this is a community website, please keep your comments helpful and positive, thanks!