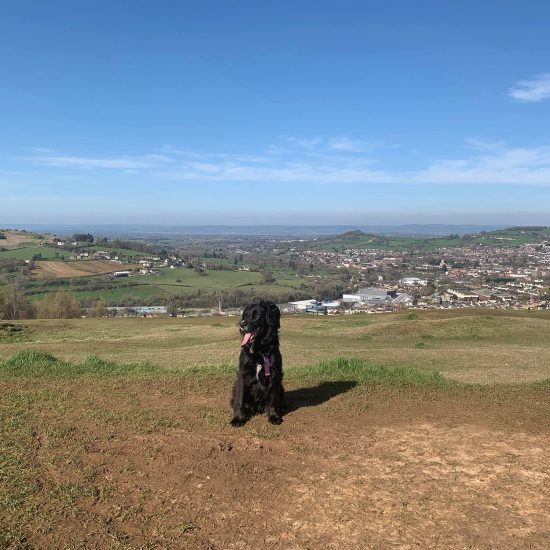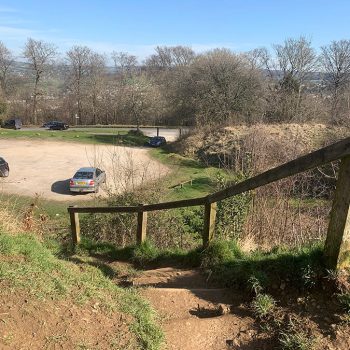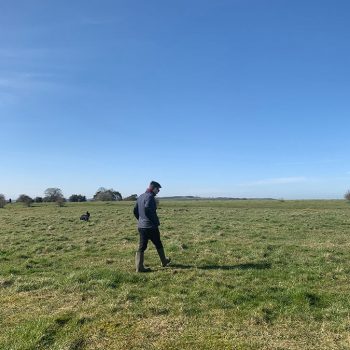 Rodborough Common
Rodborough Common is a large common in Stroud with absolutely stunning views across Gloucestershire. It's probably one of the most beautiful commons we've visited and it even has it's own fort!
There are a few different places to park, we parked in a small car park just off the road that runs through the common. Strangely, the road is unnamed, but if you search for 'Rodborough Common Public Car Park', Google Maps should easily get you there. There are three other small car parks on this same stretch of road.
The common is a popular spot, but it's quite a large area so it doesn't feel too crowded. There are a few benches to sit on and a pool for dogs to splash around in.
It is worth noting that cattle, donkeys and shire horses roam free in the warmer months, usually, from 13th May – a traditional day when the cows are brought from the overwintering fields and sheds and released back onto the commons to roam and graze. So please keep dogs on lead or close control when nearby. They are usually around until the autumn.
A circular route around takes about 1 hour.
After, stop off at wonderful The Old Fleece pub which is fabulously dog friendly, cosy and inviting (they also do great Sunday Roasts!)
View this post on Instagram
Address
Rodborough Common
Stroud
GL5 5BP
Parking
There are a few car parks, if you put Rodborough Common Public Car Park in your sat nav (GL5 5BP), Google Maps should easily get you there
Paws for thought
Cattle and animals graze from spring to autumn
Pawfect partner
Leave a comment...
As this is a community website, please keep your comments helpful and positive, thanks!