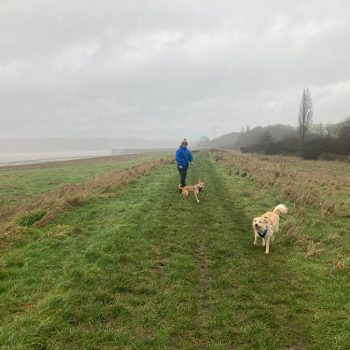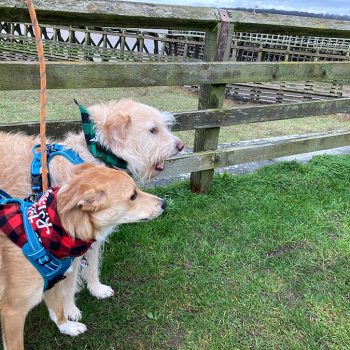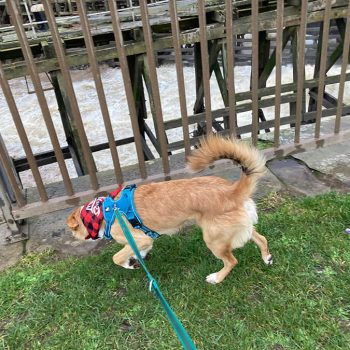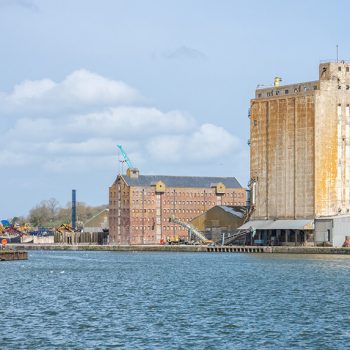 Sharpness Docks
A flat, scenic, linear walk from Sharpness Docks to Berkeley along the Severn Way, overlooking the River Severn. You could make this walk circular, however, to do so, the rest of the walk would be on roads. If you want to walk all the way to Berkeley, it is 2.5 miles one way.
Park in the free car park just south of the piers and docks, next to the Viewpoint and Picnic Site, where there are poo bins and picnic benches. From here, walk south, following the towpath to Berkeley. The path next to the River Severn is in good condition and easy to follow. If you chose to go all the way to Berkeley, there may be one or two fields with livestock in, so please keep dogs under close control or on a lead if so.
This walk is flat, so it's a great off lead dog walk if your dog isn't going to head for the mud and the river, although it's rather exposed if the weather is bad! It was very windy when we were there!
Want a longer walk? The Severn Way does also go north but requires going along the road to get around the docks, where you can walk to Purton Ships' Graveyard.
Thanks to @murphyplusquinnpup for this walk!
Address
Viewpoint and Picnic Site
Severn Road
Sharpness
Berkeley
GL13 9UF
Parking
Sharpness Docks Viewpoint and Picnic Site - GL13 9UF
Paws for thought
Sheep may sometimes be in the fields close to Berkeley
Leave a comment...
As this is a community website, please keep your comments helpful and positive, thanks!