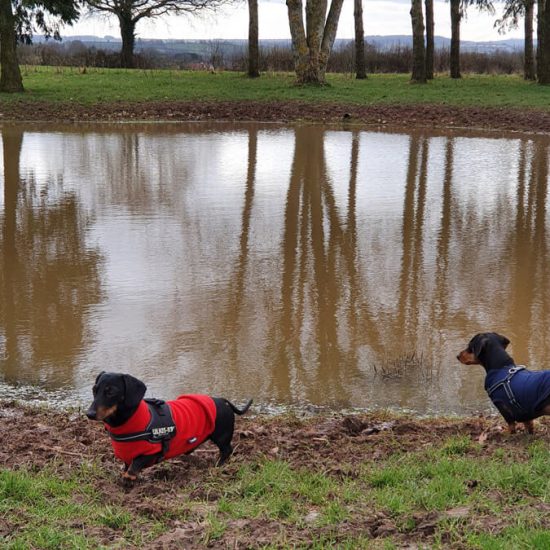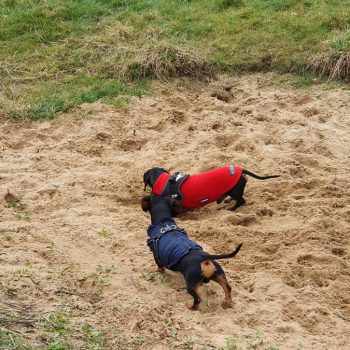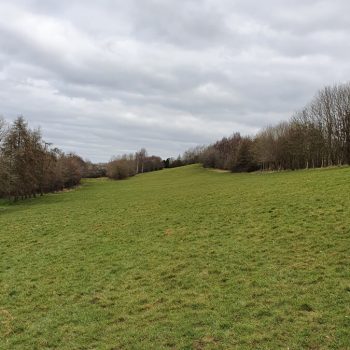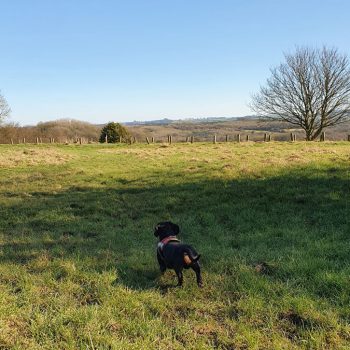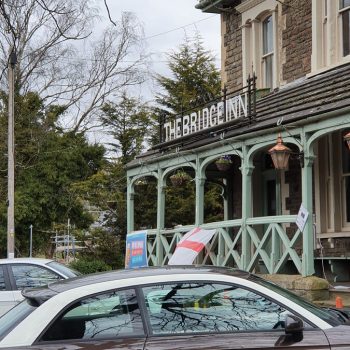 Shortwood Lodge Golf Club
Shortwood Lodge Golf Club is a disused golf course, with many public footpaths crisis-crossing the area, including the Community Forest Path.
There is a public footpath to Shortwood Lodge Golf Club at the end of Bridge Road, however, please DO NOT park here as it is a private residential road. Walk to the end of the lane, where you will see a footpath. Walk a few hundred yards then cross the field to enter the golf course. The views are spectacular when you get to the top of the hill. There are also public footpaths from Carsons Road, Goose Grn and Main Road (along the Community Forest Path).

The Golf Course was shut in 2019, with the plan to develop the land into housing, so for the moment, you can walk across the abandoned golf course on the public footpaths. Soon, they plan to introduce livestock into the fields, so please make sure that dogs are under control when this does happen.
We walked about 5 km but you can go for longer. 
There are no bins on this walk so please take your poo bags home with you.
Want a longer walk? You can extend this route further by walking to Overscourt Wood, Pomphrey Hill Playing Fields, Siston Common or Warmley Forest Park.
Thanks to Aileen and Frank for the recommendation! 
View this post on Instagram
Address
Shortwood
Pucklechurch
Bristol
BS16 9NG
Parking
Please DO NOT park on Bridge Road as it is a private road for residents only. Parking can be tricky sadly, so please either park considerably nearby, or you could park at Pomphrey Hill Playing Fields or Overscourt Wood and walk over to the golf course.
Paws for thought
Please stick to the public footpaths (there are many that cross the land). Livestock will be introduced into the area soon. The golf course may be developed into housing in the future.
Leave a comment...
As this is a community website, please keep your comments helpful and positive, thanks!