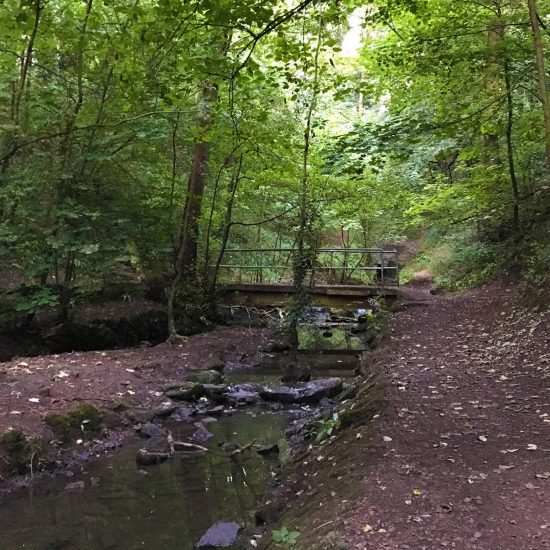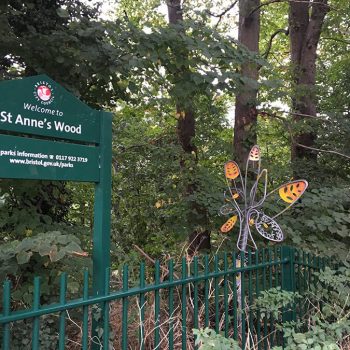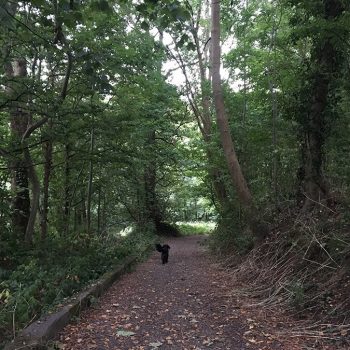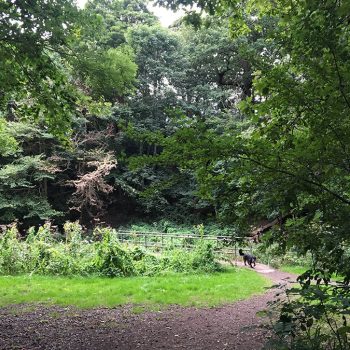 St Anne's Wood
St Anne's Wood is a small but beautiful hidden woodland in Brislington. An oasis from the urban surroundings, you might not know it was there unless you go looking for it! It's perfect for a small dog walk, which can be extended very easily by walking over the road to St Anne's Park or Nightingale Valley.
Park on Newbridge Road or at St Anne's Park car park (BS4 4DS), where there are a few entrances on the road opposite the park.
You and your pup will walk into a steep valley sided woodland, with a path leading down through the trees to a stream at the bottom. It's a lovely surprise to come across such a beautiful dog walk, where the water is so clear, with plenty of areas for dogs to get in and splash around. The base of the valley is an open area with a small meadow that contains St Anne's Well – a famous Holy well, where pilgrims and even royalty once travelled to. There are a couple of bridges that cross the Brislington Brook that looks very picturesque. We would definitely recommend visiting here and Nightingale Valley if you live nearby!
View this post on Instagram
The history
'St Anne in the Wood was well known, perhaps sacred, in the Middle Ages. The spot is still popular today – and is reputed to be haunted.
The site of the shrine and well is in a bend of the River Avon, and until 1957 travellers from north of the river crossed over by ferry.
In the late 15th century, the scene must have been different. Four hundred years ago, King Henry VII visited the site on pilgrimage in 1486, shortly after winning the Wars of the Roses, and it is ironic that it was his son, Henry VIII, who was responsible for the dissolution of the monasteries, which resulted in the chapel closing.
The chapel may have been built by the Barons de la Warr, who held the nearby manor of Brislington from the 12th to the 16th century.
St Anne was the patroness of sailors, ports and harbours, which explains the presence in the chapel of 32 model ships and boats used for receiving offerings in the 15th century.'
Address
St Anne's Wood
Newbridge Road
Bristol
BS4 4DS
Parking
Park on Newbridge Road or at the car park at St Anne's Park BS4 4DS
Pawfect partner
Leave a comment...
As this is a community website, please keep your comments helpful and positive, thanks!