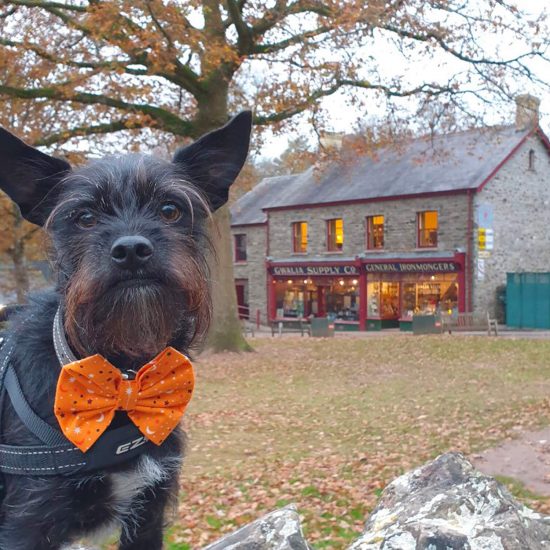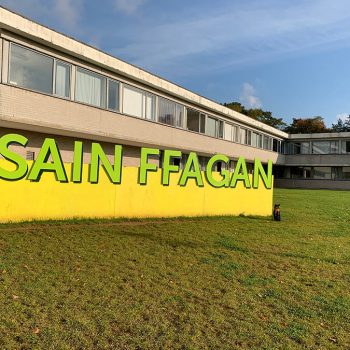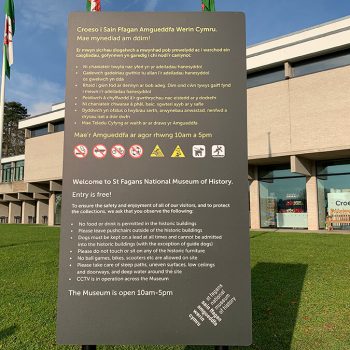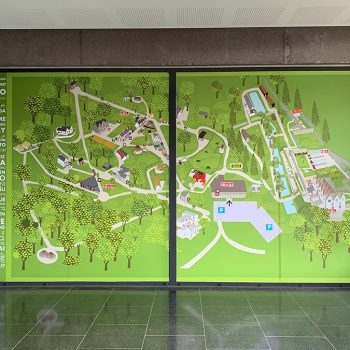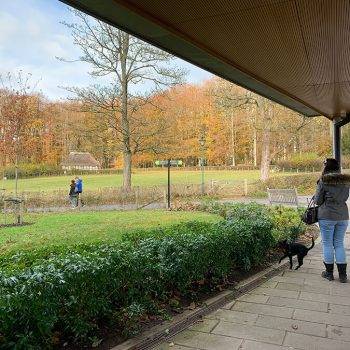 St Fagans National Museum of History
St. Fagans National Museum of History showcases historic buildings relocated from across Wales, saved from their original location as many had become derelict or planned to be torn down.
The museum sits in a beautiful 100 acre parkland, and is free to everyone. The only money you will have to pay is for the car park (£5) which only accept coins. St Fagans is dog friendly and you will see many other pups enjoying their walk, as well as families and children on school trips.
Important things you need to know before you go with your pup:
Dogs are not allowed in any of the historic buildings, not even if you pick them up and carry them. We needed to take it in turns to visit each building.
None of the cafes in St Fagans are dog friendly, therefore the only options for food you have are sitting in the outside area of the fish & chip shop or bring your own pack lunch. We went to dog friendly The Plymouth Arms after our day out.
Despite these restrictions, St Fagans is still hugely popular with dog walkers and the grounds are amazing. We spent about 6 hours there and managed to visit about 3/4 of the historic buildings and grounds.
The historic buildings are a real treat to see all in one place, they have a great variety, from shops, farms, mills to a tannery and chapels. Our favourite was the row of miners' cottages and gardens, where each cottage was frozen in time in a certain era, depicting typical living of bygone days up to the 1960s.
After our day out (in autumn), we needed to warm ourselves up and couldn't wait for a cup of tea, so we drove to nearby The Plymouth Arms which is dog friendly in the bar area. The pub is cosy, friendly and it was the perfect way to warm up after being outside all day.
View this post on Instagram
Additional information
Address
St Fagans National Museum of History
Cardiff
CF5 6XB
Parking
£5.00 per day. Please bring change as machines cannot accept notes or card payments. Free for disabled badge holders, motorbikes.
Paws for thought
No dogs allowed inside the historic buildings or cafes and dogs need to be kept on the lead
Pawfect partner
Leave a comment...
As this is a community website, please keep your comments helpful and positive, thanks!